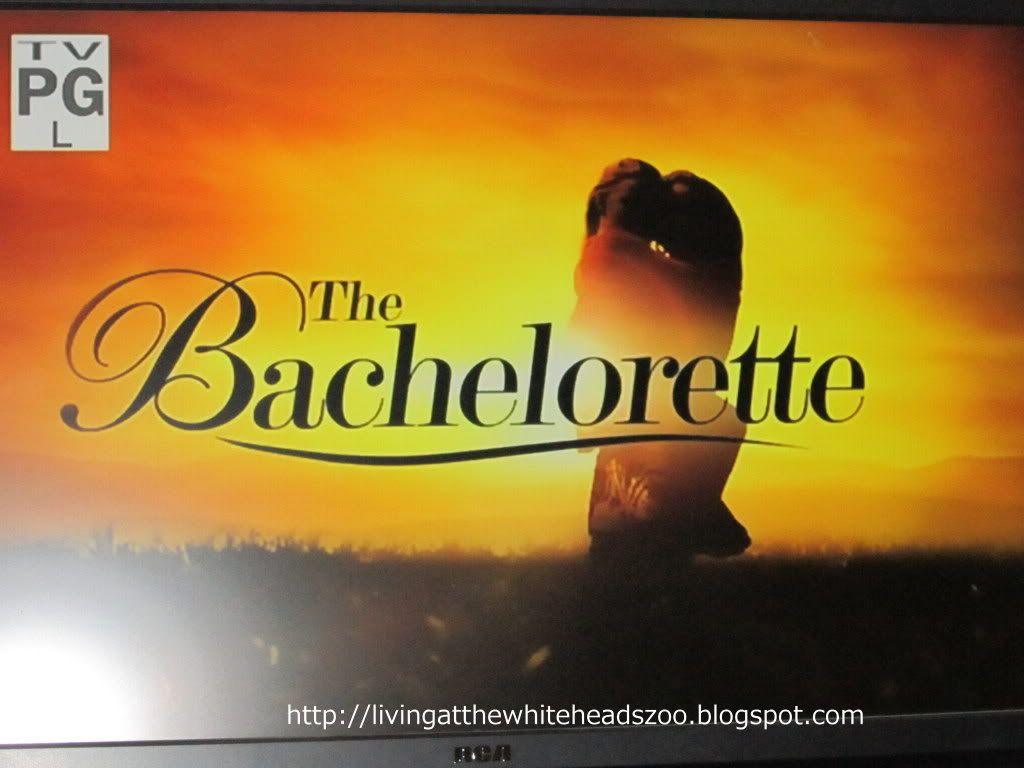 I must just be a sucker for a good romance story. I watch Bachelor / Bachelorette each season hoping they'll pick the one I've chosen in my mind to be their perfect match . I love the hoopla around it all and I love the dates. They have some pretty darn good dates and visit some beautiful destinations.
The new Bachelorette Emily seems like the sweetest young woman and is also a Mom. Go Emily. I think she is jut beautiful and can't wait to see how she represents herself as the Bachelorette. Hopefully, we will not be disappointed.
My thoughts :
I must say ABC knows how to pick them. I am seriously wondering if they looked for the polar opposite of Brad when casting. I mean lets face it he was a hot act to follow. I was a bit disappointed with these guys this far. It was just show one so I'm hoping a few will stand out more as the show progresses and not in a cheesy way.
More about these 25 guys...
Kalon ~ arrives by helicopter. Come on can you say show off? A little over the top specially for night one. Definitely not winning him any points with the other guys either. Way to start it off Kalon.
The Biology Teacher ~ seems nice enough .He tells Emily hes hoping for chemistry. I'm thinking he may be disappointed but we'll see.
The mushroom farmer ~ Alenjandro. I had no idea a mushroom farmer was an occupation. Like I said ABC really picked them this time.
Arie ~ he gets big points right from the start. Why? He was quite honest and tells Emily he is a race car driver. Fearing she wouldn't want to go there again. Emily reassures him shes fine with it.
Brent ~ had 6 kids. YIKES run Emily. She sent him packing in the first ceremony of the show.
Travis ~ he brings an egg on the show and tells Emily he will guard and protect it just like he would her and Ricki. He definitely reminds me of a past guy , do you think they're related?
One guy even introduces himself as Prince Charming . Seriously, can you say cocky much?
Randy ~ that granny get up was well just scary.
Joe~ Joe's from Orlando Florida so we gotta cheer him on he may just be in my top 3.
Jeff ~ arrives via skateboard. I think hes interesting but the hair.
Chris ~ presents Emily with a bobble head one that looks like him and one that looks like her. Um nope can you say scary ?
Doug ~ Doug doesn't hesitate pulling out his Dad card. He even pulls out a letter from his son . Hmm seriously. Doug walked away with the first impression rose.
Here is who made cut one :
Aaron
Alejandro
Alessandro
Arie
Charlie
Chris
Doug (First Impression)
Jef
Joe
John
Kalon
Kyle
Michael
Nate
Ryan
Sean
Stevie
Tony
Travis
Here are my top 3 picks so far:
Doug, Arie & our Florida man Joe.
Super excited about show 2 on Monday 5/21 when 13 Bachelors will take the stage with Emily and the Muppets!
What do you think will Emily find love this season?