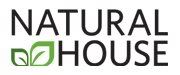 In the past I have been able to share with you Natural House, a line of natural household cleaning products. (see my post here) I'm excited to tell you they have added to the line.
Surfy All Surface Probiotic Cleaner is a revolutionary surface cleaner. The professional strength formula powers through grease, grime and germs while leaving a streak free sheen. The probiotics continue to consume germs on the surface long after you are done cleaning. (How Cool is that?) Surfy is safe to use on multiple surfaces in the kitchen and bathroom, including counter tops, appliances, sinks, glass, stainless steel, toilets and tubs.
I personally used Surfy on my counter tops and found that it removed grease and food grime with no problem. I appreciated the fresh scent . I really like the smell it is not to overpowering , yet you can tell you've just cleaned. I also used Surfy on the pack of the stove, a glass door of our entertainment center and on the sink. I'm quite pleased with the way it breaks down grease and grime on multiple surfaces. Natural House recommends that you use Surfy weekly to promote a healthy and safe home.
Industry-First, Cutting-Edge Probiotic Cleaning Product.
Convenient spray top nozzle for quick and dispersed application
Naturally digests odors at their source leaving a fresh botanical scent
Probiotics create a beneficial, odor eating ecosystem on any and all surfaces
Active ingredients keep working to maintain germ and odor free surface
Contains no VOC's or other harmful chemicals Keeps dangerous pathogens off any surface
Leaves no Dulling Residue
Scrubbing action scours dirt and lifts germs and grime, while driving out odors at their source
Eco-Friendly, non-toxic, biodegradable..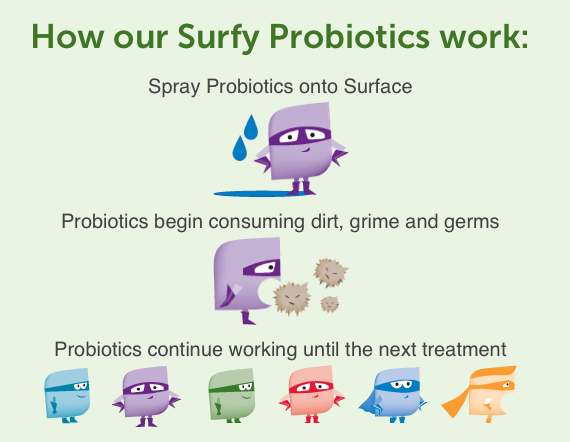 What do I really think? I like that the ingredients in Surfy are Natural making them safer to use around my family.(Surfy is nontoxic) The probiotic continue to work and fight against germs. This Mom really likes that. Specially with the flu going through our house . I like the scent is not to strong and is not to weak. Its fresh and crisp and makes your room smell clean when used. Lastly, I really like that its a cleaner with multiple purposes. That's great no more loading ten cleaners from room to room.
Keep up to date with all of the latest deals and products from Natural House by following them on
Facebook and Twitter .
Where can you purchase Surfy?
You can purchase Natural House products from the
Natural House Website
-- Or from Natural House on
Amazon.
Amazon is a great option for those of you who use Amazon perks like "Free Super Saver Shipping" or "Amazon Prime".
Win:
One of you will WIN a 16 ounce bottle of Surfy All Surface Probiotic Cleaner. It's easy for a chance just fill out the rafflecopter entry form below.
disclosure: I received a free product in exchange for an honest review. All opinions shared are 100% my own and honest. Thank You Natural House!
a
Rafflecopter
giveaway has now closed please visit our winners page.