22. Chili's Chicken Fajita (
new
) / chips /salsa
23. Crock Pot Pork Chops, Mashed potatoes and ..something green
24. Homemade Pizza
25. Spaghetti, salad, and garlic bread
26. Leftovers
27. Vegetable Beef Soup and grilled cheese
28. Grilled Burgers, Hot dogs, potato salad
29. Grilled Chicken Breast, veggie packs and hot rolls
30. Baked pork chops, hash brown casserole, +veggie
Now for this weeks Recipe:
& then I tweaked it a bit for us.
I really like this recipe because it uses round steak which is very budget friendly.
First I thawed my round steak and then I chopped it into bite size pieces.
Mixed flour, salt, pepper, and Cajun seasoning in a bowl and dropped my meat pieces in and tossed them around and then browned them in my frying pan.
Remove from pan with a slotted spoon and then place into a casserole dish.
Next add your peppers and onions to the frying pan and brown them .
Yum!
Aren't they pretty chopped and ready to go into the pan.
Love the colors.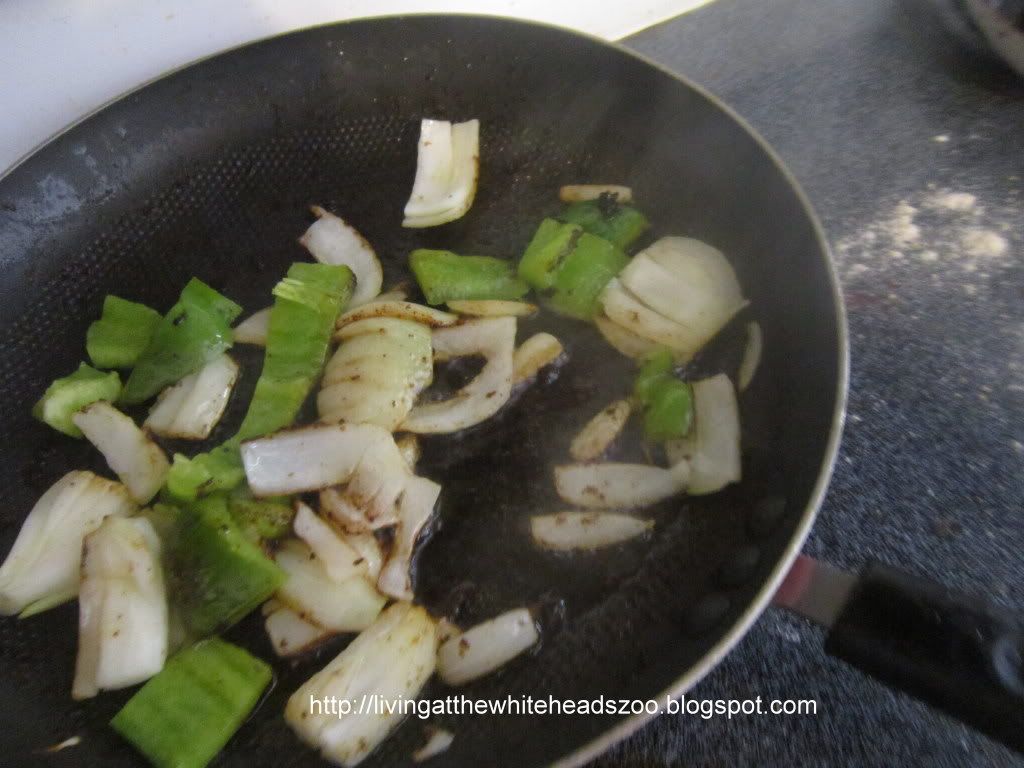 Brown them for a few minutes and then add on top of your steak mixture.
Next I whisked together : Beef Broth, Country Bob's All Purpose Sauce , and Worcestershire Sauce.
I totally just eyeballed it here.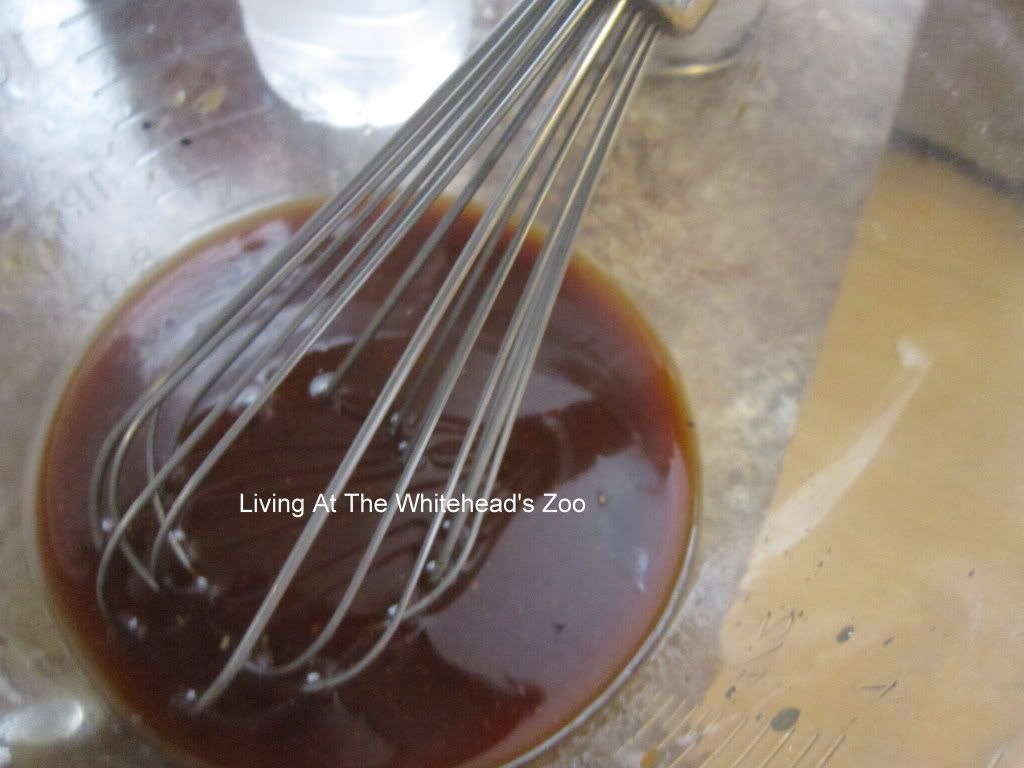 Pour this over your steak and peppers.
Layer pads of butter across the casserole.
Next, peel and thinly slice potatoes and layer over this.
I strained and used canned carrots. You can totally omit them or use fresh too.
Poured the carrots over the potatoes.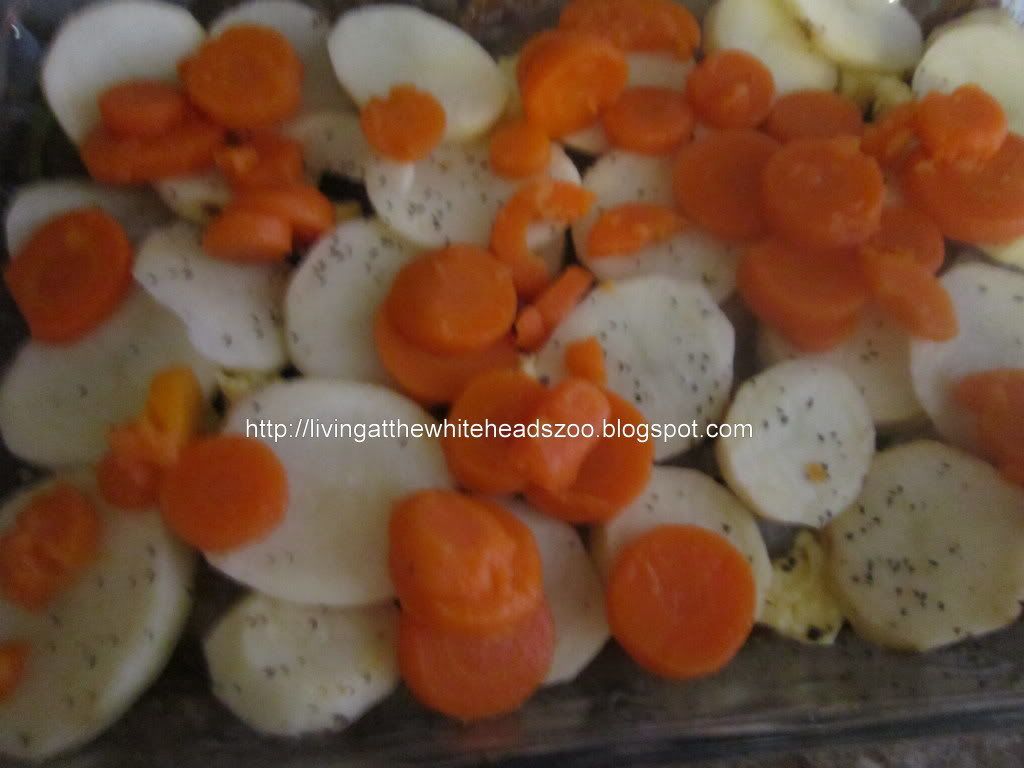 Now add more salt and pepper over this.
Bake on 350 for 90 minutes.
I served this over rice.
It was a winner even my husband raved about it. Trust me that does not happen enough!
What's on your table this week?