By: Kim Vogel Sawyer
What I thought:
A book that truly captivates you with a story of family devotion, love and faith. Sadie Wagner has to leave home and find work when her Pa can no longer support their family. She leaves Indiana and travels to Kansas to work as a mercantile and to sing on stage. It doesn't take long for Sadie to find herself in a real pickle. When boss Asa Baxter draws Sadie into illegal operations with the threat of firing her and leaving her without means to help her family. Not to mention the unhappiness and confusion Sadie's fills when her childhood cousin Sid professes his love for her. Poor Sadie doesn't know who to turn to so far from home and so many questions.
Thad McKane is the handsome sheriff in town and he finds himself smitten with the lovely Sadie. Until something makes him question the very type of woman she is? That is in town as Sheriff investigating a boot legging operation. Will That find love and will he find the bootlegger operation?
Voger does a great job bringing Sadie and Thad together and including faith and scripture along the way.
About the book:
Sadie Wagner has always been devoted to her family. So when her stepfather is injured and can't work, she decides to leave home and accept a position as a clerk at the mercantile in Goldtree, Kansas. Goldtree also offers the opportunity to use her God-given singing talent--though the promised opera house is far different from what she imagined. With her family needing every cent she can provide, Sadie will do anything to keep her job.
McKane comes to Goldtree at the request of the town council. The town has been plagued by bootlegging operations, and Thad believes he can find the culprit.
After he earns enough money doing sheriff work, he wants to use it to pay for his training to become a minister.
Thad is immediately attracted to the beautiful singer who performs in Asa Baxter's unusual opera house, but when he hears her practicing bawdy tunes, he begins to wonder if she's far less innocent than she seems. And when Sadie appears to be part of the very crimes he's come to investigate, is there any hope the love blossoming between them will survive?
About Kim: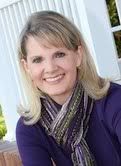 Kim Vogel Sawyer is the author of nineteen novels, including several CBA and ECPA bestsellers. Her books have won the ACFW Book of the Year Award, the Gayle Wilson Award of Excellence, and the Inspirational Readers Choice Award. Kim is active in her church, where she leads women's fellowship and participates in both voice and bell choirs. In her spare time, she enjoys drama, quilting, and calligraphy. Kim and her husband, Don, reside in central Kansas, and have three daughters and six grandchildren.
DISCLOSURE: I RECEIVED ONE FREE COPY OF SONG OF MY HEARTS FOR A HONEST REVIEW. ALL OPINIONS ARE 100% MY OWN.
Celebrate with Kim by entering to win a Nook Tablet and connecting with
her at the Book Chat Party on 3/29!
One "songbird" winner will receive:
A Nook Tablet
Song of My Heart by Kim Vogel Sawyer
Enter today by clicking one of the icons below. But
hurry, the giveaway ends 3/28/12. Winner will be announced at Kim's Book
Chat Facebook Party on 3/29. Kim will be hosting an evening of chat, fun
trivia and more! She'll also be giving away some GREAT prizes: gift
certificates, books, and much more!
So grab your copy of Song of My Heart and join Kim and friends
on the evening of March 29th for an evening of fun.

Don't miss a moment of the fun. RSVP TODAY and tell your friends
via FACEBOOK or TWITTER and increase your
chances of winning. Hope to see you on the 29th!