Here's Whats on the Menu for this week:
18. Sandwiches/Soup
19. Breakfast
20. eating out
21. eating out
22. Fajitas
23. Homemade pizza
24. Fried Steak Sandwiches all the way
We're on Spring Break this week ! So it's all about fun in the sun and chilling out here at the Zoo.
What's been cooking new in my kitchen this week?
I made homemade dishwasher detergent ! I was so proud of myself and it seems to work great. Every time I unload the dishwasher and they come out clean I give myself a pat on the back. I found the recipe over at
Jenerally Speaking .
For $10 It made tons , I'll have to keep track and see how long it takes me to actually use it all and come back to tell you. I'm imagining quite some time and that it turns out to be very cheap per load. I reused containers I had on hand to store my soap in. See i'm recycling there too.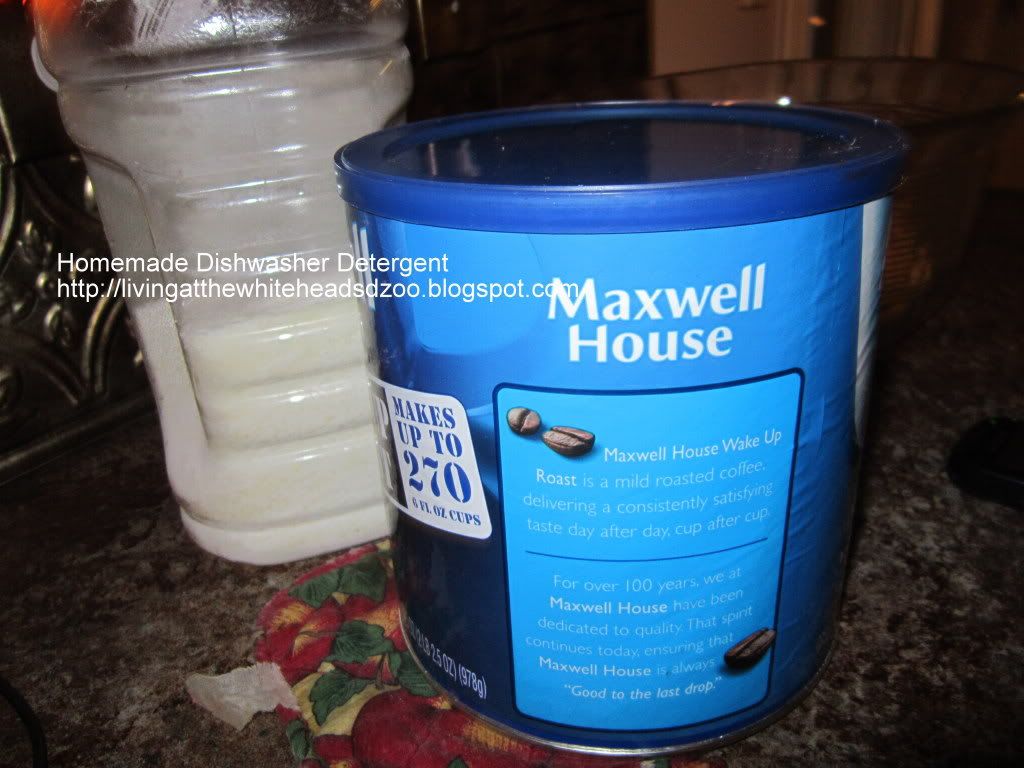 This is what you make homemade dishwasher detergent with.
(don't forget you can find the exact recipe at Jenerally Speaking)
Do you make any homemade cleaners? Tell me about them!