Pin It
Tweet
We've been lucky enough to have some really beautiful weather. The last two weekends it has been really windy. Which gave us the perfect opportunity to have some wind related fun.
We flew kites with Nana and Papa. Boy was that a loved activity. I had no idea the enjoyment this little boy would get from flying a kite. Our first weekend of kite flying was a fail. The kite ended up broken and in a tree after about 5 minutes if that. Our second attempt was quite successful. Nana and Papa bought an airplane kite which made it a hit from the start. He ran, he jumped, he hollered and played and he enjoyed his Nana and Papa . Isn't that what life is about?
What's In The Wind?
I found the idea for What 's In The Wind at
Weather Wiz Kids
. It was really easy to do but our results weren't anything spectacular. We took plastic lids, cut a hole in them and added a pipe cleaner to tie them outside. We smeared Vaseline on the lids and then hung them outside. After a few hours we collected them to see what was in the wind. Mostly dirt from what our lids said.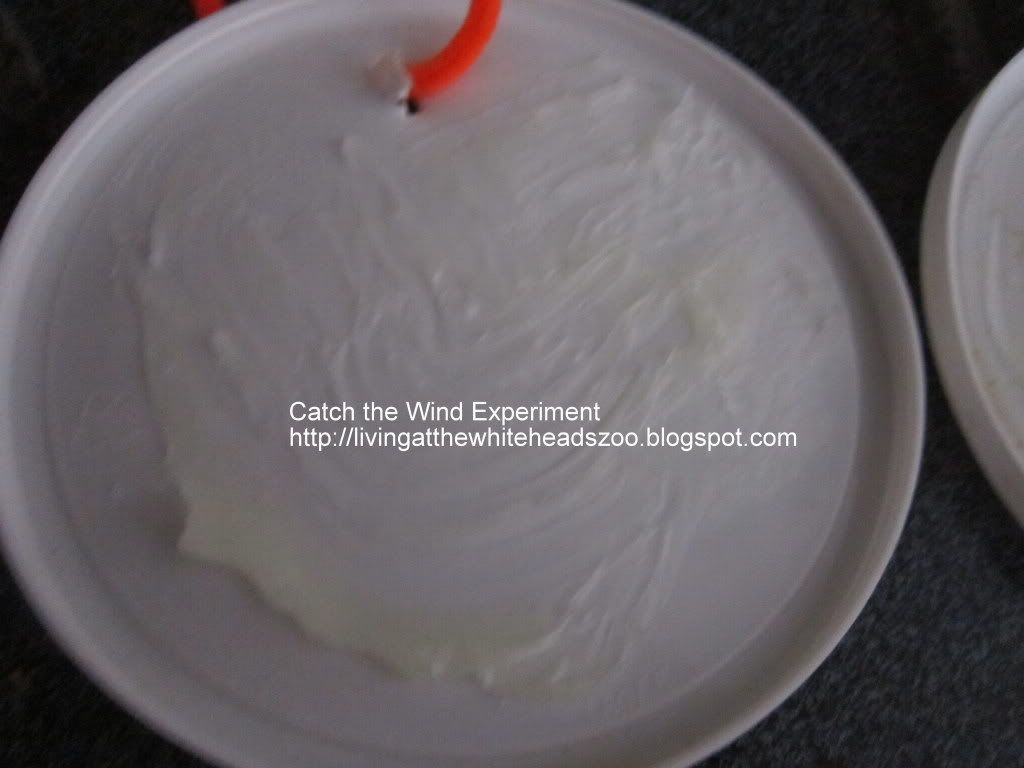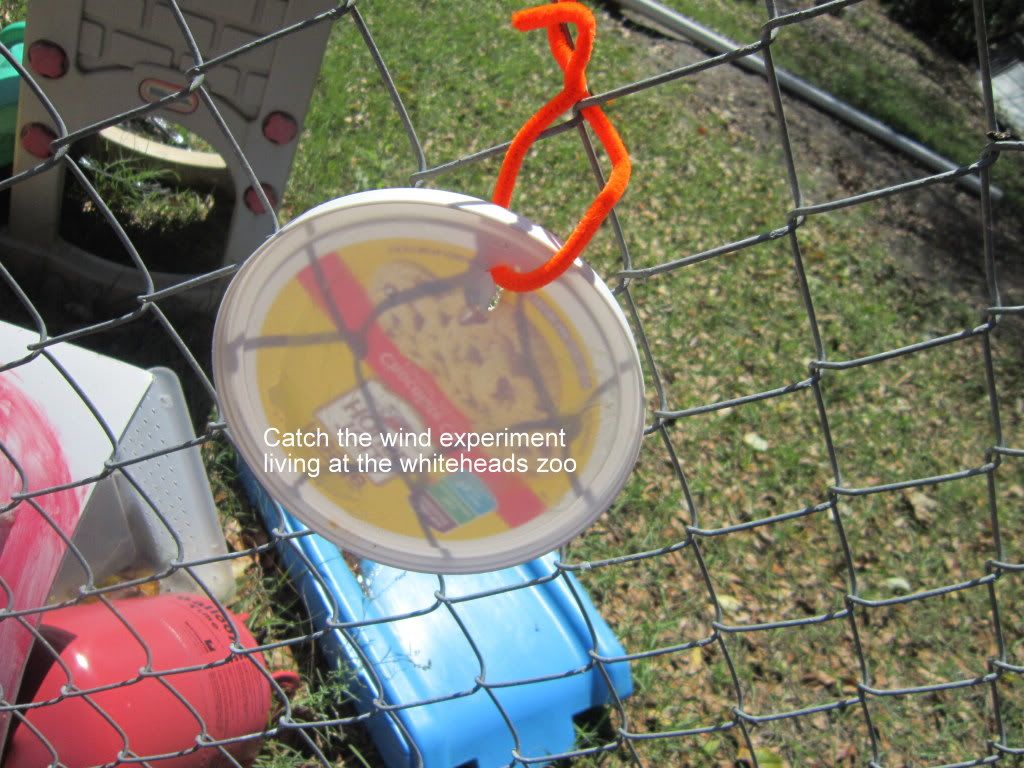 I took photos of the final product but when I pulled them off of the camera they were white squares. I'm not sure what happened. Sorry! Really all we collected was specks of dirt and some mossy looking stuff. Very little I thought compared to the amount of wind we had.
Spread A blanket or sheet in the yard and look at the clouds. See if you can find a picture in the clouds. Then come inside and use cotton balls to make your own cloud picture.
For our picture we just finger painted with blue paint, and glued cotton ball clouds on. It wasn't super cute but we enjoyed our activities today!
This is fun and great for coloring exploration. We found this project over at
Kid Zone
. There are printables available if you like them there. Here is what we did.
Pour one cup of milk in a bowl
Add 3 drops of food coloring of each separate colors at the edges of the bowl
add dish soap to center of the bowl
Then Watch!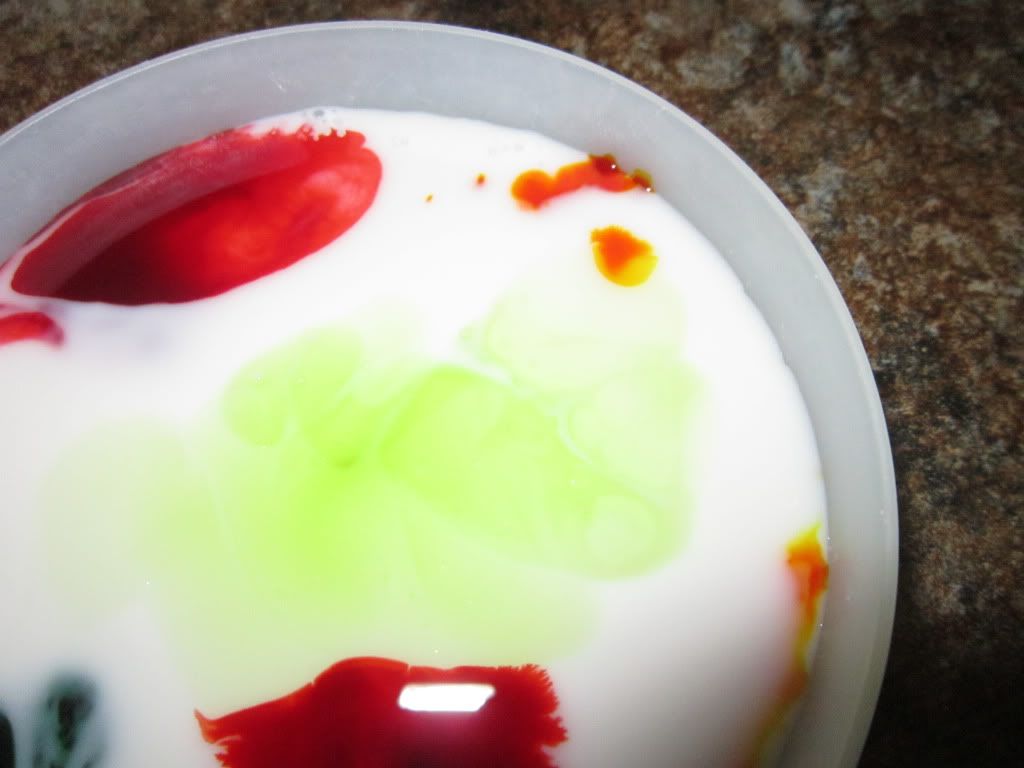 The dish soap creates a barrier and the colors won't mix with it. The 2nd photo is after we decided to stir it with a spoon.
None of our projects this week were perfect but we enjoyed exploring weather and having time together!
These fabulous blogs will all be sharing weather activities for you and your children. I'm so happy to be a part of these ladies and can't wait to see all of their cool post.
Have you done a fun weather project with your child? Or shared some weather safety tips? Anything weather goes and we'd love to see your ideas. We are linking up for the Weather Hop and hope that you will join us.
As always thanks for stopping by!
Amber


Check It Out we were featured on The Sunday Showcase!