I hope you all had a lovely Valentine's Day. A big thanks to everyone who participated in the Valentine's Swap here at the Zoo & the one in the Kid Blogger Network. We really enjoyed going through them. I put them in C's valentine mailbox as they came in the mail. Then we went through the mailbox all at once on Valentine's Day.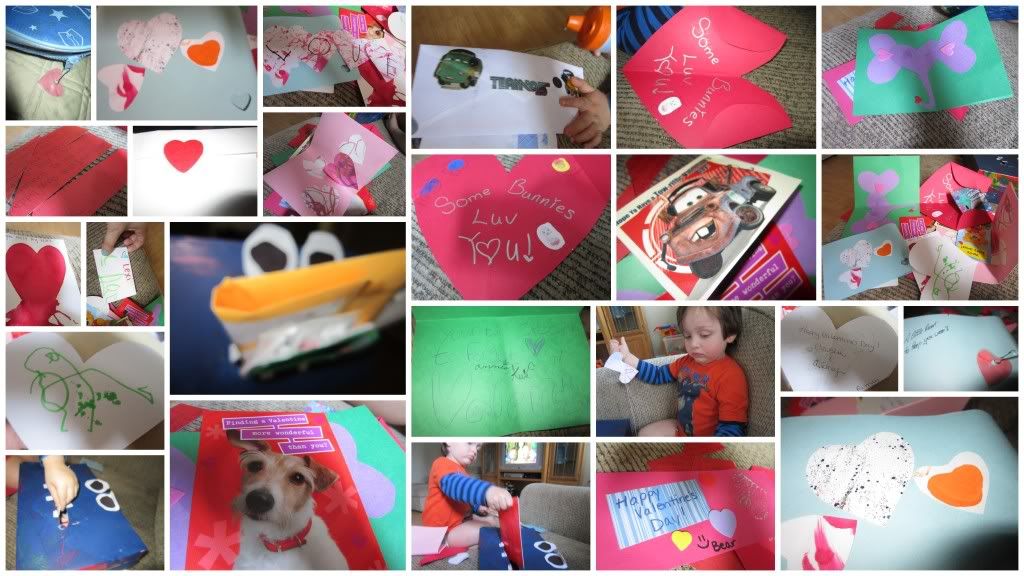 Our super cute Valentines from swaps...
What are we going to do with the Valentine's now that Valentine's Day is over?
I have a few ideas to play with and reuse Valentines this month:
*cut them out, add them to a craft stick and make puppets
This is C's favorite thing to do with his cards. He likes putting them in and out of his Valentine Mailbox. Silly boy.
We exchanged Valentines with some of these lovely bloggers and their kiddos:
Glittering Muffins
http://glitteringmuffins.com
Thanks Everyone for making our Valentine's Day special!