We're off to a yummy start. How about you? What did you have
to munch on for the super bowl?
this week and I wanted to share them today ,because they are so easy. I tweaked the recipe a bit to use what I had on hand. Here is what we did.
Needed:
Crescent Rolls
Tomato Sauce (small can .54)
Mozzarella Cheese
Pepperoni
pinch of sugar
Roll out your crescent roll and put all of your goodies inside.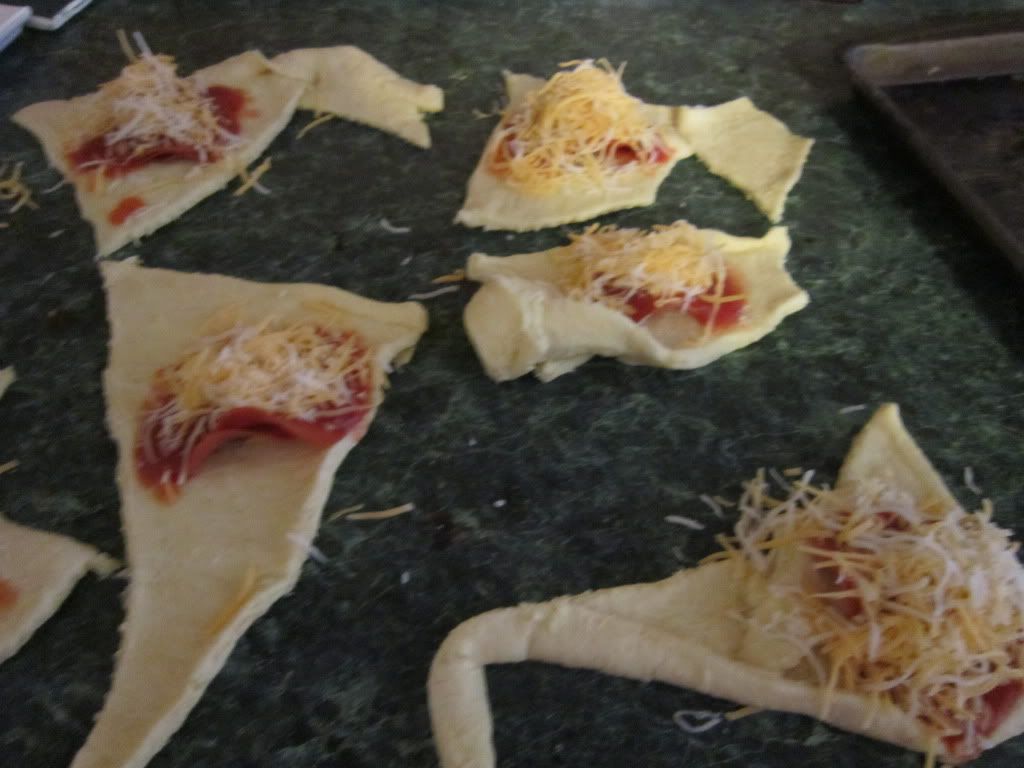 Roll them up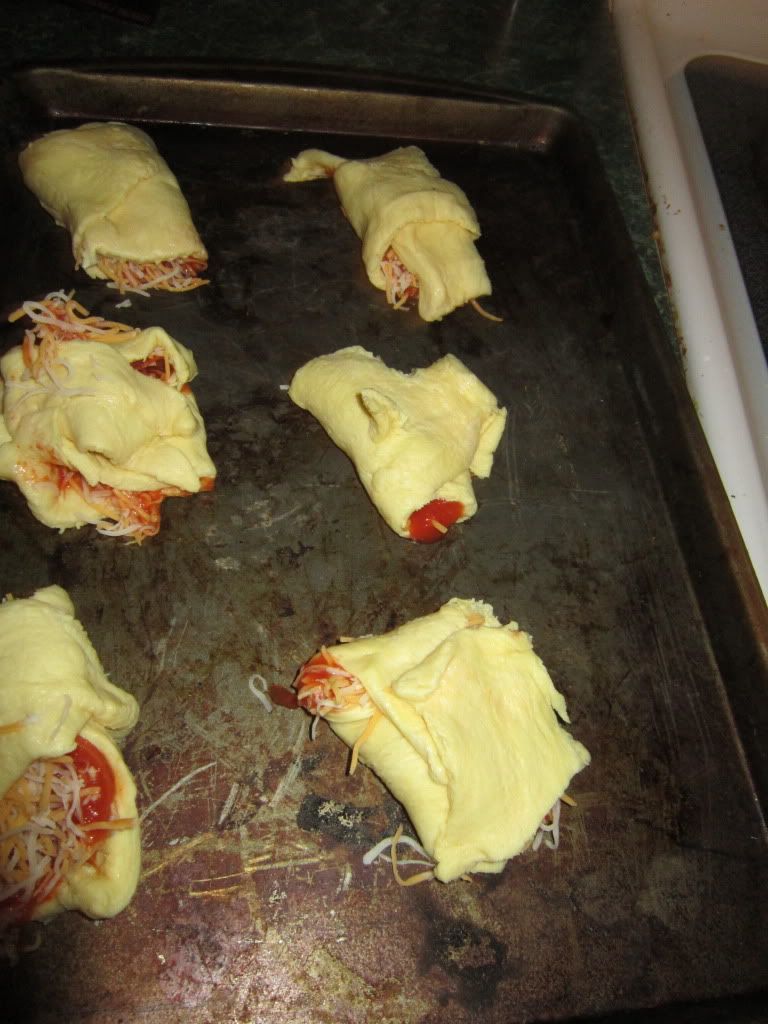 Place on cookie sheet and bake until golden brown at
temperature on can of rolls.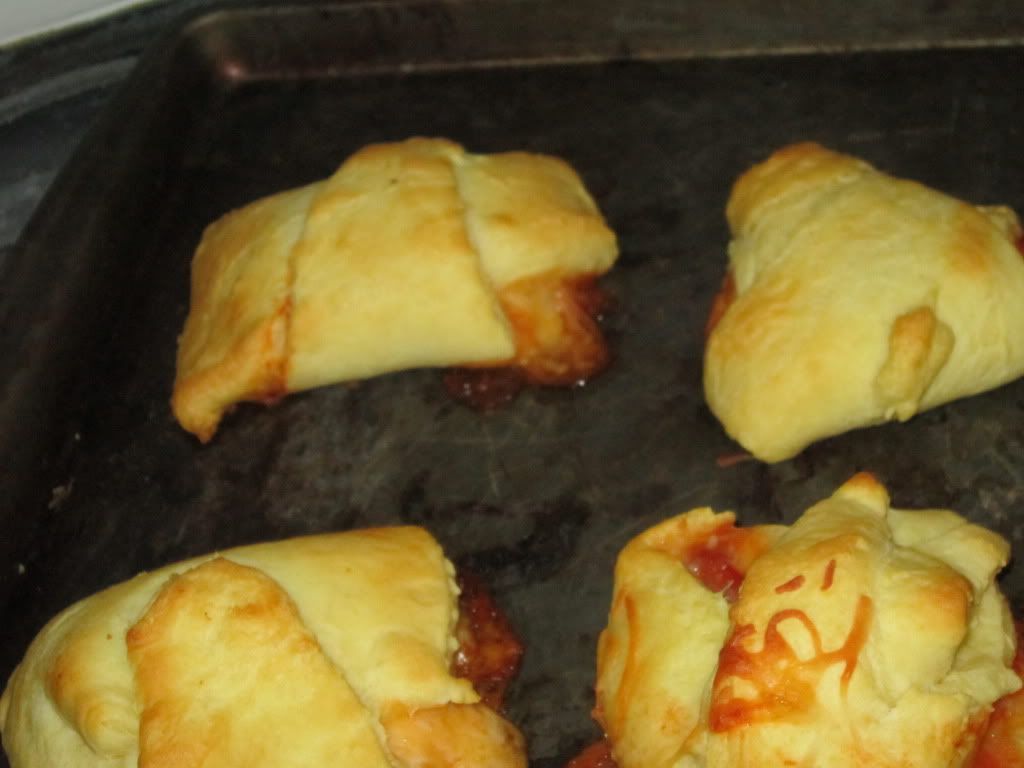 Here ya go! Fast and yummy lunch the kids will love.
Plus they can do all of the steps and help you in the kitchen.
I served mine with some sliced fruit for lunch and got clean plates back!