Here's what's left of February's Menu. Wow, guys we are 1/2 way through February.
LO ham, hash brown casserole, Green Beans
Breakfast
BBQ pork chops and Red Robin Seasoned Fries (new), broccoli
HoBo Meatball Stew over Rice, Bread Machine Wheat Bread
Crock Pot Lasagna and Olive Garden Bread Sticks (New)
Meat Loaf Muffins , Rice and Tomatoes, Green Beans
Crock Pot Spaghetti, salad
BLT's and Minestrone Soup
BBQ Pulled Pork, mac and cheese, oven fries
Pulled Pork Sandwiches Texas Toast
Left Overs
Now I have a tasty new recipe for you. We had this on our January menu a new recipe from
Two Maids a Milking
. It's a tasty Taco Bake.
Here is what you will need:
hamburger
taco seasoning
8 oz sour cream
crescent rolls
tomato sauce
diced tomatoes
shredded cheese
Doritos chips(I used the Taco Flavored Doritos)
Brown your hamburger, drain. Add taco seasoning, tomato sauce, and diced tomatoes and simmer. This smells so yummy already. (I forgot to take a photo of this step but you know what to do).
In a 9X13 casserole dish spread out your crescent rolls to make a crust.
Now add the hamburger mixture.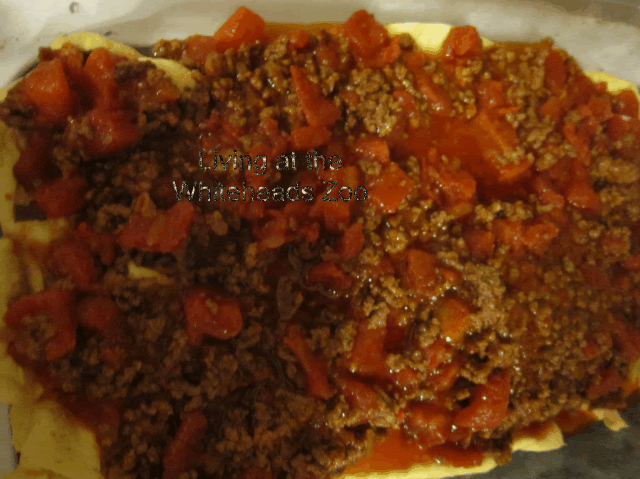 I think I could bake it jut like this and eat it but it gets even yummier.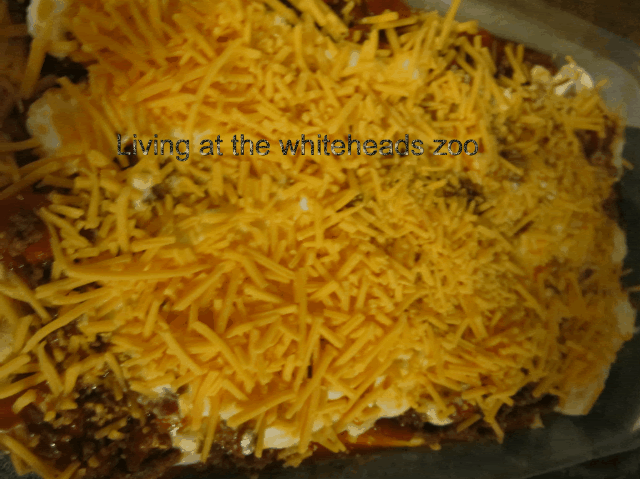 Next add your layer of sour cream and a layer of cheese.
Then lastly crunch up a bag of Doritos and layer that over the top like this.
Now Bake it at 350 degrees for 30 minutes.
Then it looks like this and it is mmm mmm Good!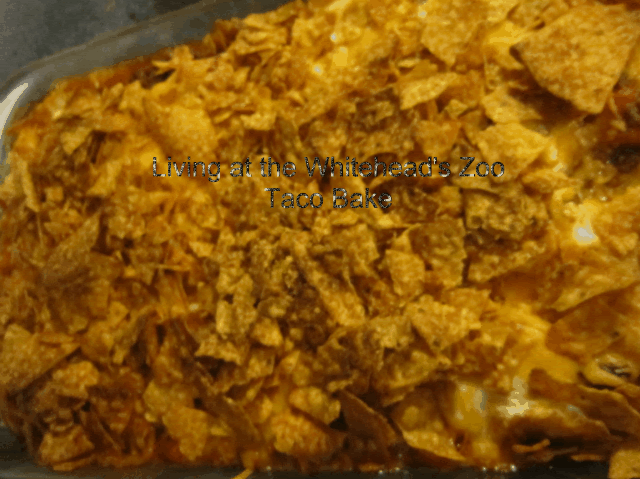 Have you tried a new recipe lately? I want to hear about it.
Pin It