If you have ever shopped for tile you know how many choices their are out there. I find tile shopping to be overwhelming. I really am not a decorator and I have a horrible time making a decision when it comes to this sort of thing. It's hard for me to know if I will like it until I see everything together.
We have visited Home Depot, Lowe's, and a store that sales only Tile looking for that perfect look for my back splash. It gets a bit frustrating, I am not a woman of patience. Once we start something I want it done that day and with our projects they seem to be ongoing or always need just one more thing . Anyone been there?
If you missed it here is my
countertop
post. I am still loving my Ginai Granite Paint countertops. We have also added a new sink (love) and I redid my cabinets. You'll have to catch that post in the next few weeks. Hopefully, our new back splash will be done soon.
Here are a few of the samples I brought home. As you can see they VARY greatly lol.


When we began shopping I just new glass tiles like the ones above were exactly what I wanted. But I changed my mind.

From Glass tiles I picked out these... LOVED them but they just didn't go with what I have.


Next I couldn't choose a big tile but I loved these little tiny ones I found and just knew we could incorporate them some way some how.
And then after two weekends of tile shopping we decided tile was not right for us at all.
We moved on to
Fasade .
Fasade thermoplastic panels come in a variety of cool designs. I picked out and purchased 3 different panels and brought home to look at and decide. I must say once I got them up I honestly loved all three and we had a VERY hard job narrowing it down.
Here are the three we were looking at last weekend.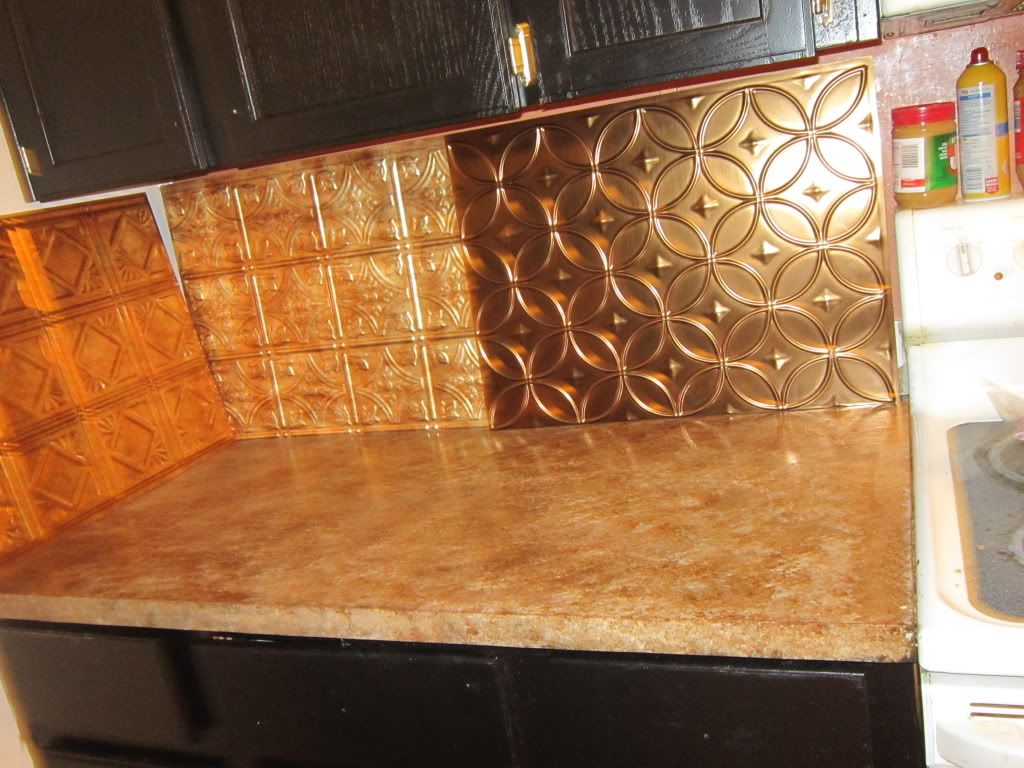 all three different designs ...I want them all
AND this is the one we went with. It's about 80% installed and I think I LOVE it.
Of course as projects always go at this Zoo we are short of supplies and did not get finished. We must make another trip to Home Depot first but we are close and getting there. I'll be posting a finished kitchen soon.
What about you do you love or hate tile shopping? Have a DIY project story for me? Leave me a comment.