We are slowly but surely giving our kitchen a much needed face lift. We were trying to decide what to do with our counter tops when I discovered
Giani Granite Paint
counter top kits.
Before: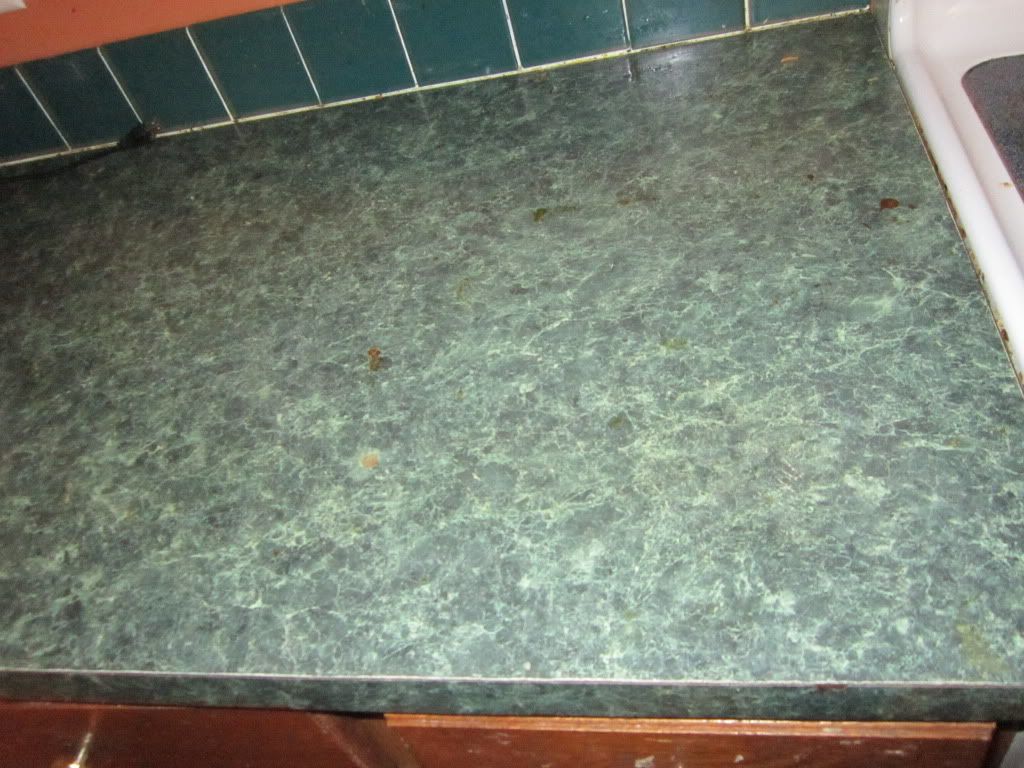 I could not wait to begin this project. I was super excited about it , and the fact that it was something I could do. Both my husband and Dad were pretty skeptical about it. Dad actually said, "this is what I will do when your way doesn't turn out." Either way I knew I was going to have a new look for my kitchen, so I was all smiles.
The hardest part about the
Giani
Counter top Kit was picking out the color. We went with the chocolate brown kit after discussing it several times.
Once my kit arrived and I had some weekend time I was ready to begin. First, I removed all of the tile back splash from the wall. We are planning on getting new back splash. If you want to save your back splash or wall simply use painters tape to mark it off. Next, I needed to clean the counters really well . Then I rolled on the primer.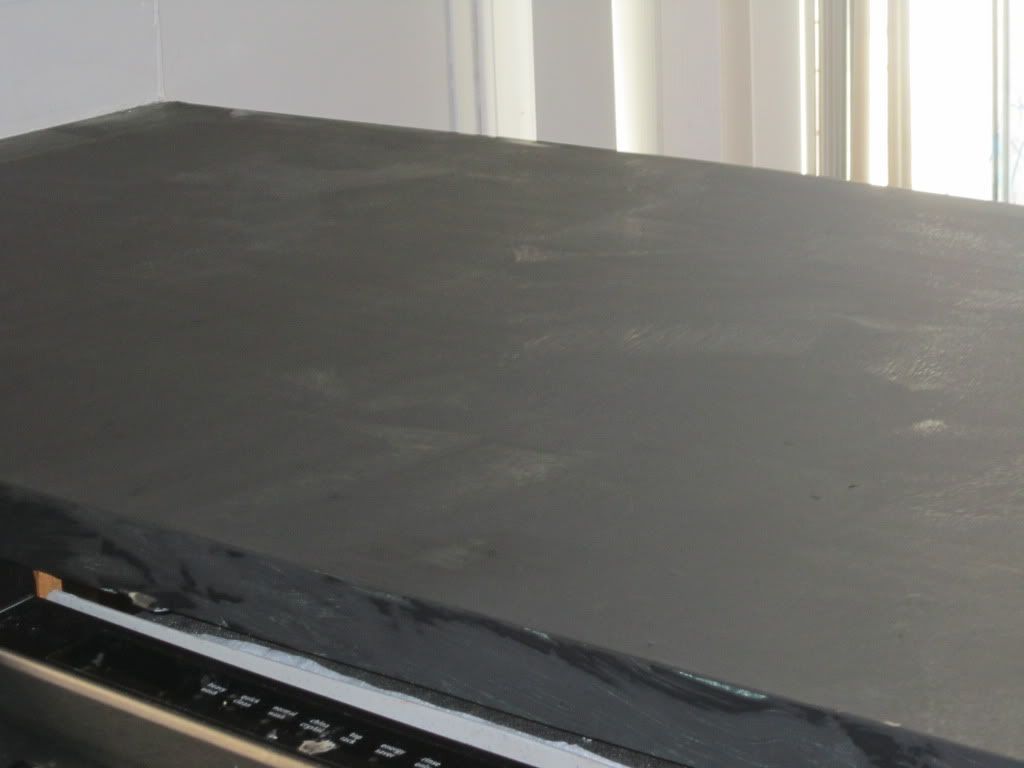 This was actually kind of funny. My husband and I both liked the counters in the solid black of the primer.
After the primer is applied you have to let your counters dry. I think it was 8 hours. I applied mine in the morning, and then before bed time moved on to the 2nd steps.
The next steps are applying your colors. You do this one at a time with a sponge. Right on top of the other. My husband helped with this part. Thank goodness because my arms got tired (ha).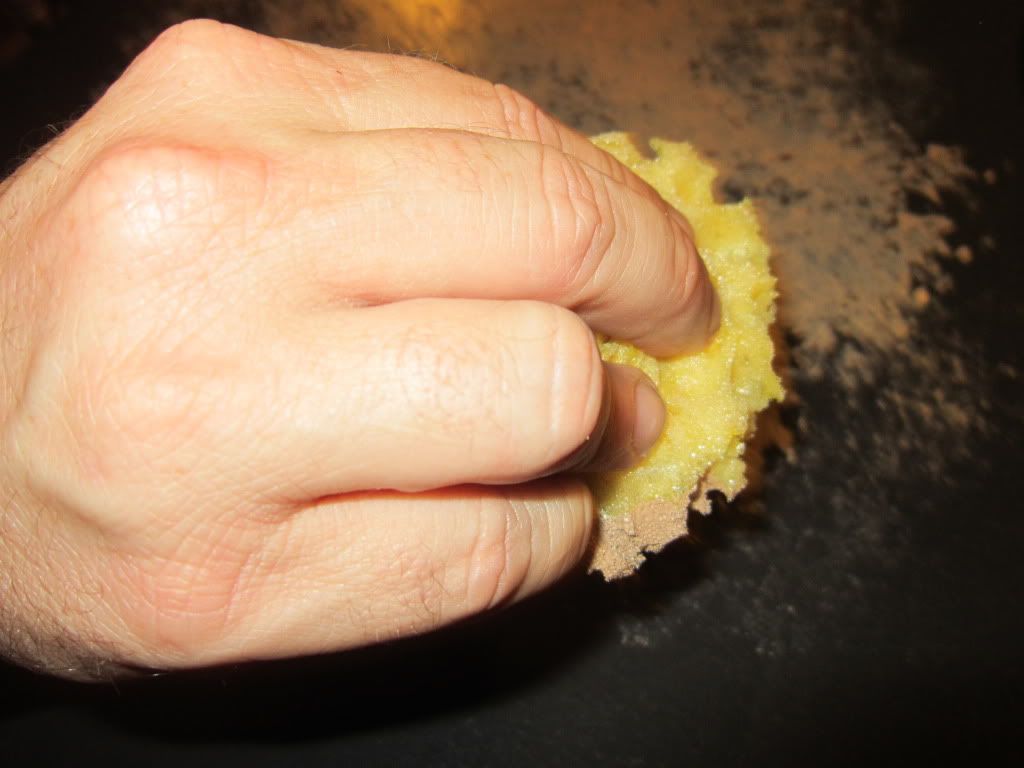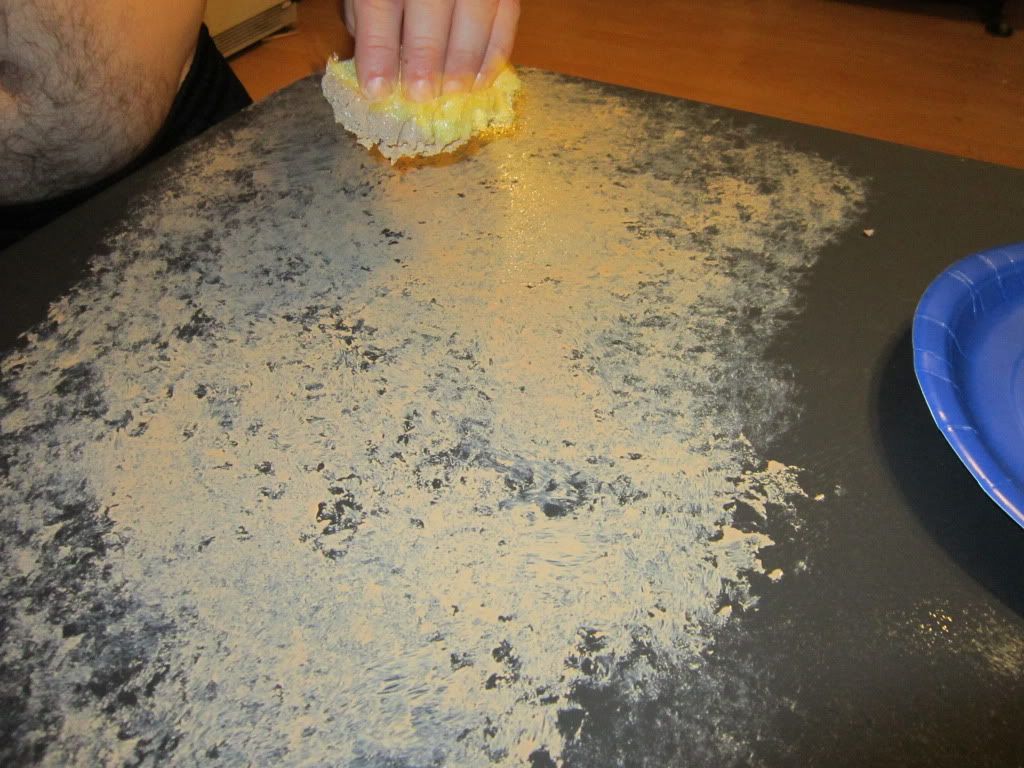 I was surprised at how quickly you could see a change. As we added each of the three colors we were really shocked by the transformation of our counters. We both were getting really excited about the way they were turning out. After all three colors were applied we allowed them to dry overnight.
The next step is the top coat which I rolled on the next morning.
Here are my new kitchen counter tops completed in a weekend.
AFTER: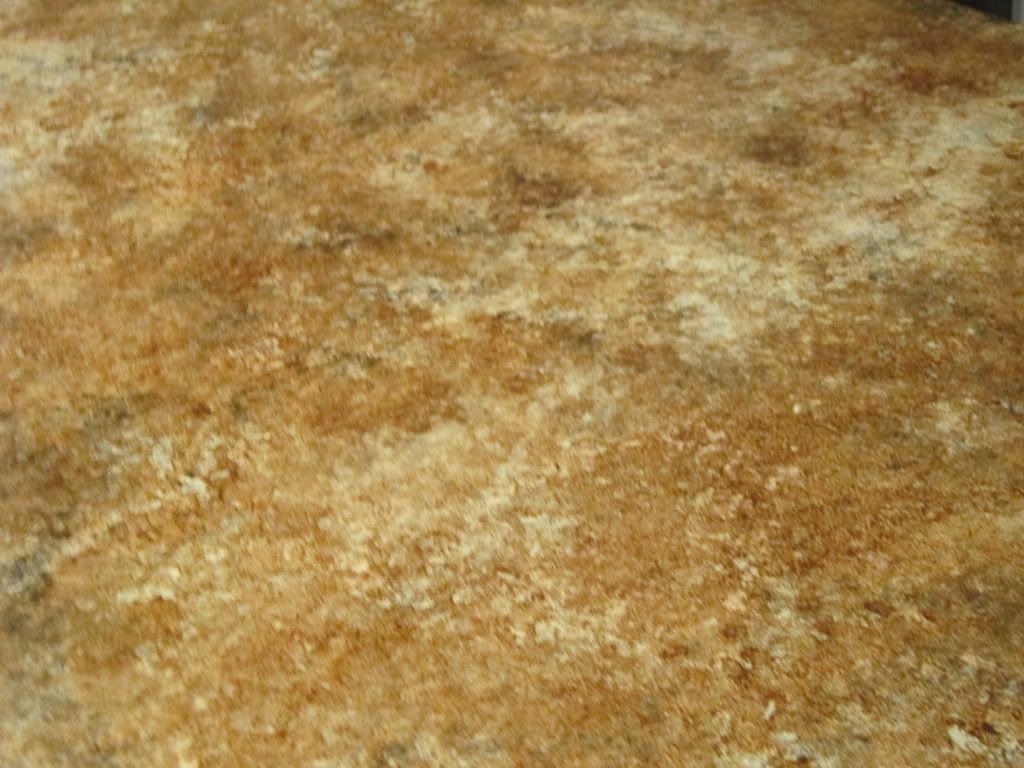 We could not be happier with the way our counters turned out. My pictures just do not do it justice and it is a 100X improvement from our old counters. Everyone who has visited has loved them even my Dad the skeptic.
Find Giani Granite on
Disclosure: I received a Giani Granite Paint Counter top kit in exchange for this review.
All opinions shared here are 100% my own.