DIET stands for Did I Eat That?
I'm not really dieting. I am trying to lead a healthier lifestyle, which includes losing weight .Diet. weight loss, healthier lifestyle they kind of go hand in hand when you need to shed a few pounds. The main difference being that a lifestyle change will hopefully be a forever change.
I know when it comes to food I am my own worse enemy. I think about what I'm going to eat, and use food for purposes other than fueling my body way to often.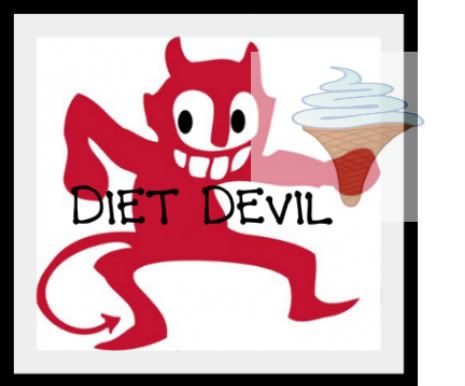 This little diet devil is always in my mind. Every day when I pick the kids up from school he whispers, " hey wouldn't a Banana Milk Shake be tasty today? Why don't you treat the kids to ice cream."
So, far I have not given into my to that little voice. No Banana Milk Shake for me this week. I am stronger than the voice in my head or I want to be anyway.
Who knows, maybe one of these days my diet devil will ditch the ice cream and wear a pair of running shoes?
Do you have a little devil constantly challenging you on your weight loss, fitness journey?
Pin It