Are you a fan of college sports? Is their a sport you just can't resist cheering for? Mine would be BASEBALL & GYMNASTICS.
Last Friday I tagged along with the Girl Scouts Troop to the UF / LSU LINK 2 PINK Match. A match fundraising for breast cancer. The Girl Scouts participated in a banner contest, a coloring contest, and the many kid friendly activities that were available.
Some of the Banners in the Banner Contest
Way to go Girl Scouts they all looked great.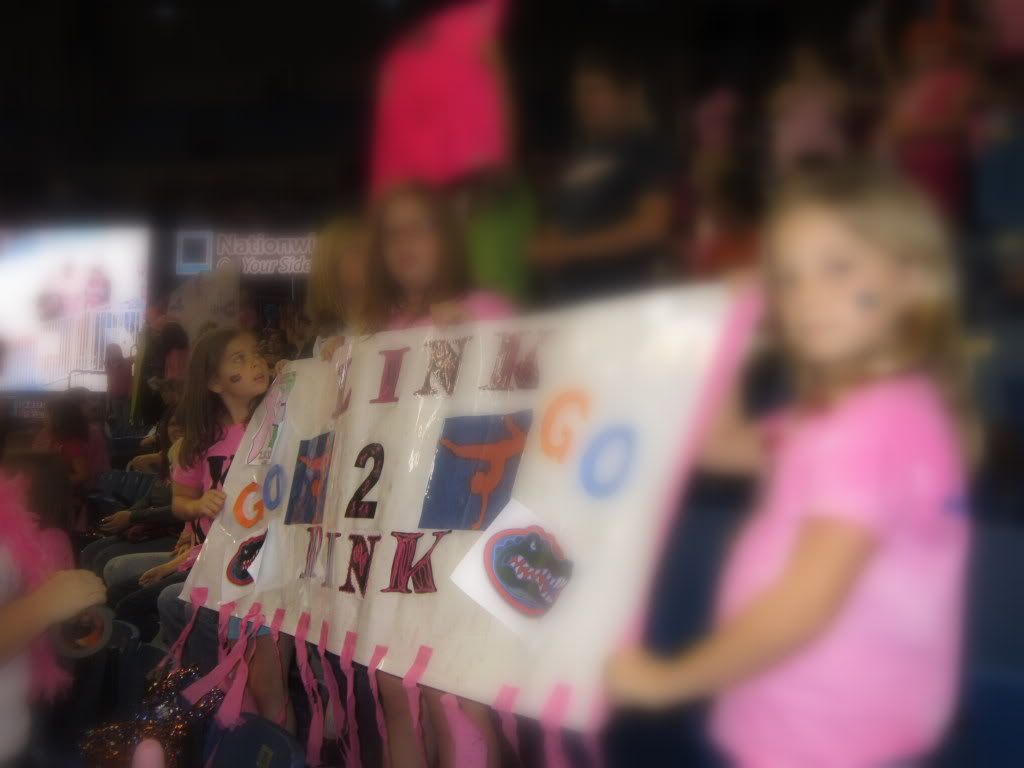 The Floor is my Favorite part of the competition . Which is yours?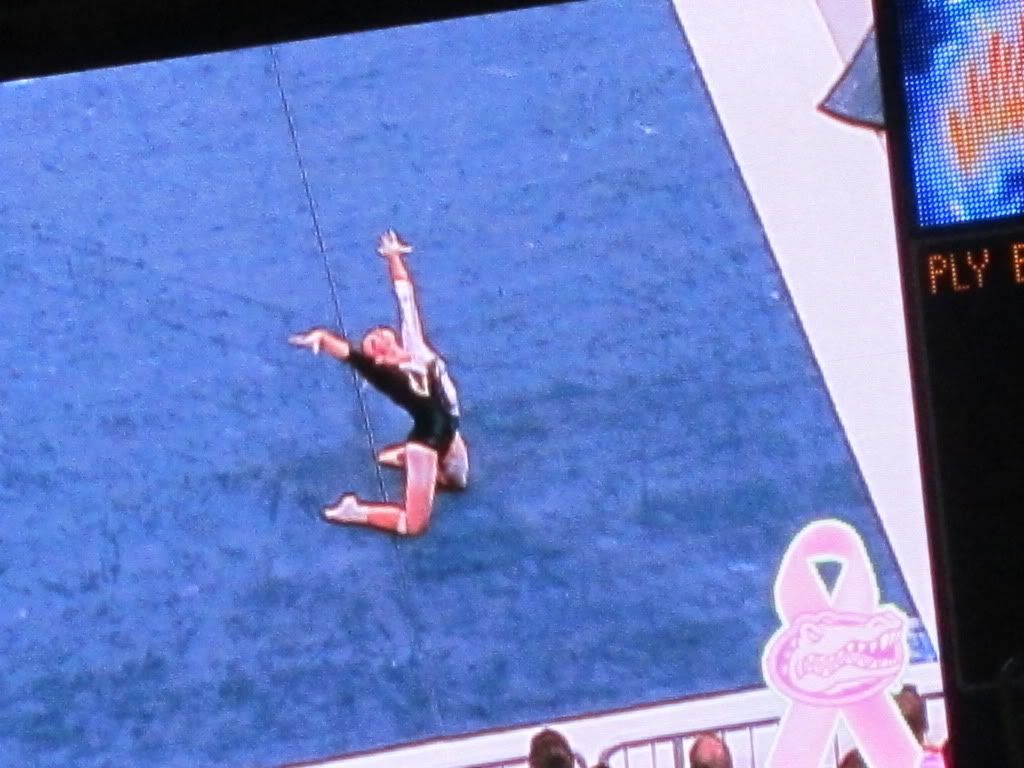 ''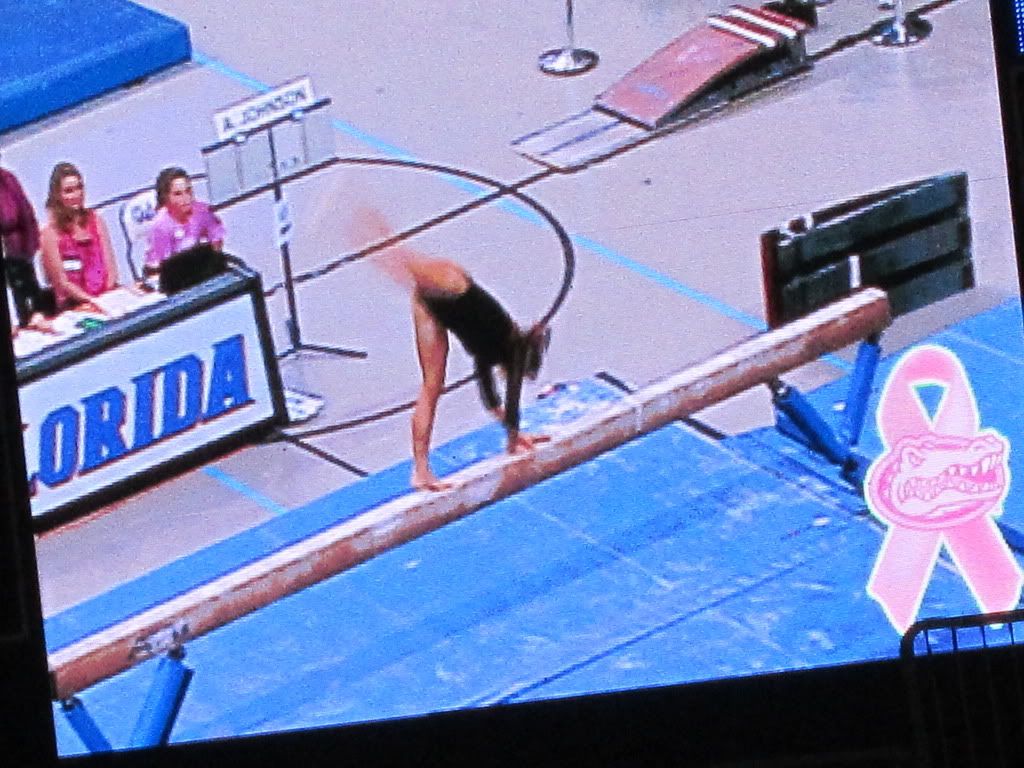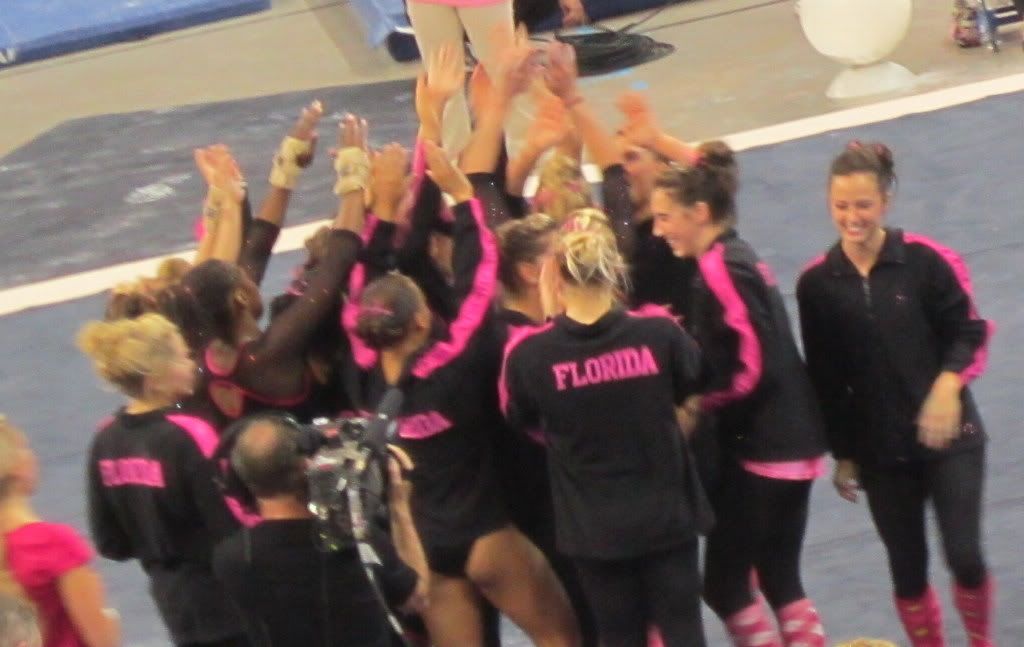 I LOVE THE TEAM SPIRIT
I think the UF choreography is Awesome . There is a gator chomp in every routine. Us Fans know to look for it and get ready to cheer them on. Go Gators!