While Living at the Whitehead's Zoo is not completely dark today we do want to share with you some information about SOPA.
Congress wants to pass Internet censorship. The majority of us are opposed.
WE need to KILL the BILL.
Wikipedia and Many Others are going dark today, Google has blacked out their logo and all are creating history today in one of the largest online protests .
Download the Online
Wordpress Plug In
(
By default, this plugin will automatically redirect visitors from your site's home page to a "Stop SOPA" message on Jan. 18 and 23, 2012.
)
Write to Congress and let them know how you FEEL. Here's a link :
http://sopastrike.com/strike/
Change your Facebook photo for the day. You can use a photo
found here.
Change your Twitter Picture for the day. Find a
photo here
Let Congress know you Care and use your voice!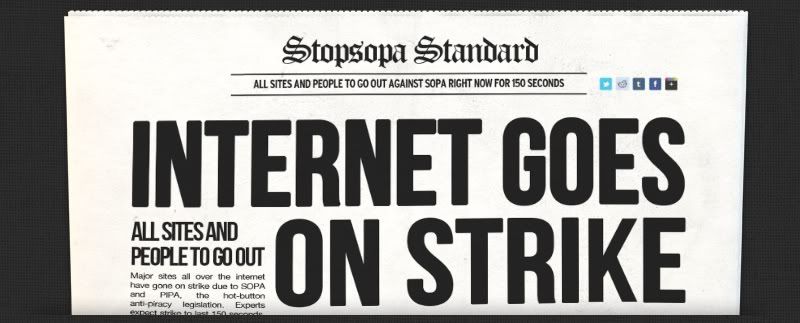 Living at the Whitehead's Zoo will be back tomorrow.