Here's what we'll be having from the 23-30th.
25. homemade spaghetti sauce
27. Baked Ziti/use leftover sauce & salad
28. Mesquite country style ribs , Cole slaw, baked beans
29. Meatloaf, mashed potatoes & vegetable
30. Crock-pot Pork Fajitas
(NEW)
31. copy Kat chick fil-a nuggets, waffle fries (frozen) and fruit salad
Now for dessert. How about some Banana Pudding in a jar? What do you think?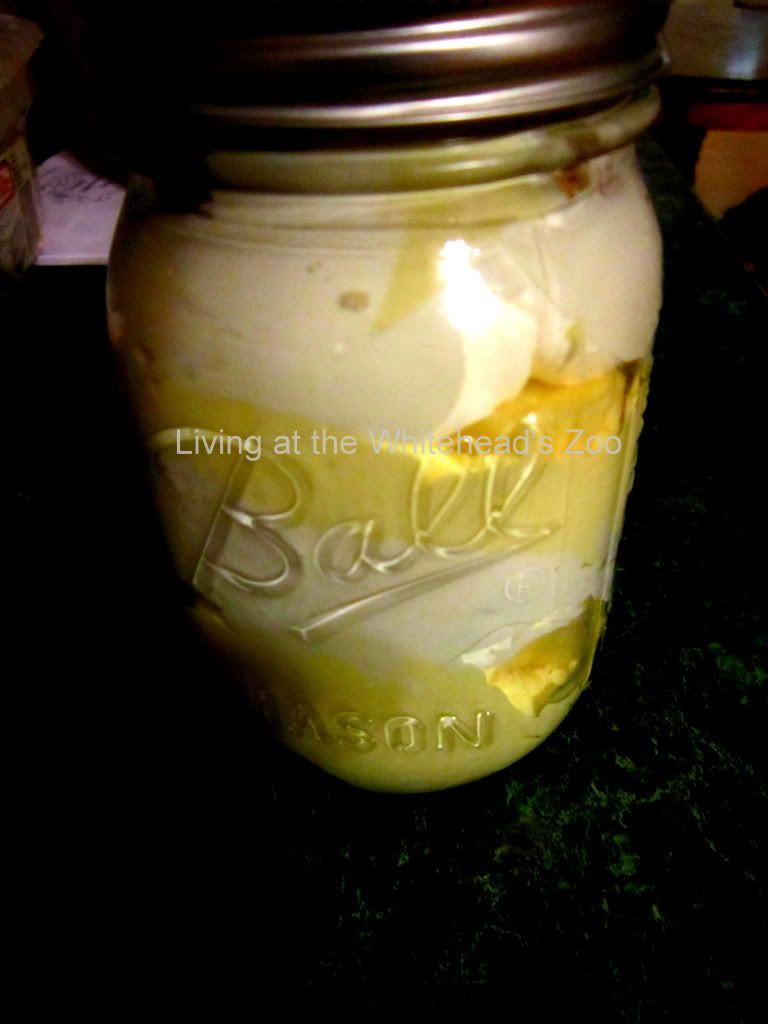 Banana pudding in a jar

You could actually try any kind of pudding combo you wanted here. My favorite banana pudding recipe comes from Paula Deen. It's a delicious fattening delight.

This recipe is my lower fat version. not fat free so definitely enjoy it in moderation

Reduced Fat Vanilla Wafers
Fat Free Jello Pudding Instant
Fat Free Cool Whip
Fat Free Sweetened condensed milk
add milk if needed

Mix it together for your pudding. Layer bananas, cookies, cool whip and pudding to make it pretty.

You have on your hands a tasty treat.