One of our favorite trails...the Palatka to Lake Butler State Trail stretches 47 miles and is being completed in phases.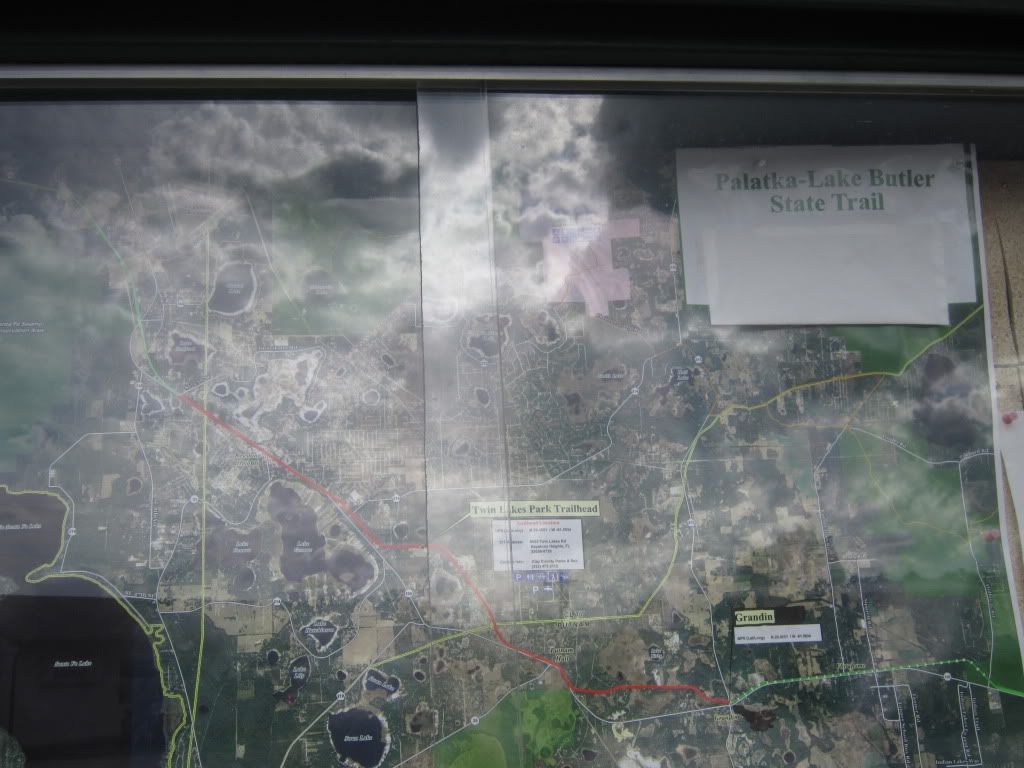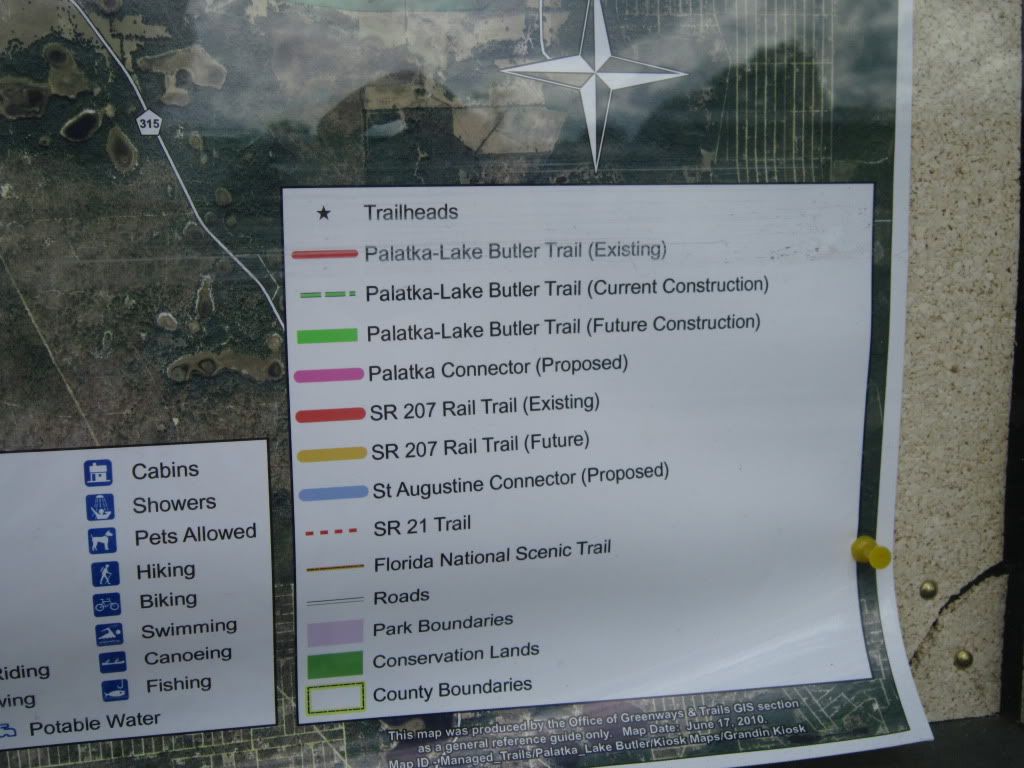 Lucky for us phase 1 was created just a car ride away.
The 5.2 mile paved trail is perfect for those out to get some exercise.
It works great for me because the 12 foot wide trail leaves plenty of room for families
to bike, power walk, or jog. It's a great place to get outside and get moving!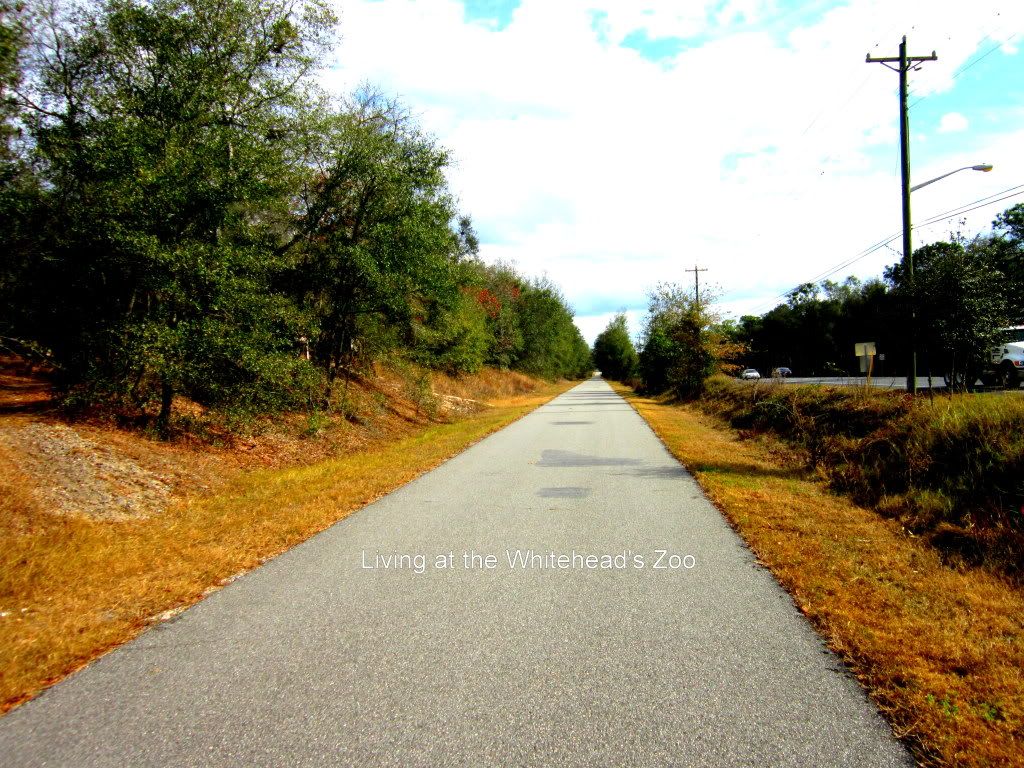 This trail is great for me as a Mom trying to get out and get some exercise.
The 12 feet width gives us plenty of space to get down, and if we're in the way someone
can easily go around us. It is also not right on the main road which makes it safer to let him out of the stroller to play. There is not the worry of traffic or cars.
Big Plus when you have a busy little boy who wants to jog , run, jump, and play too.
Beware of trail hazards...that pavement gives some serious skinned knees
Do you have a favorite trail or path? I want to hear about it.
Leave me a comment or link.