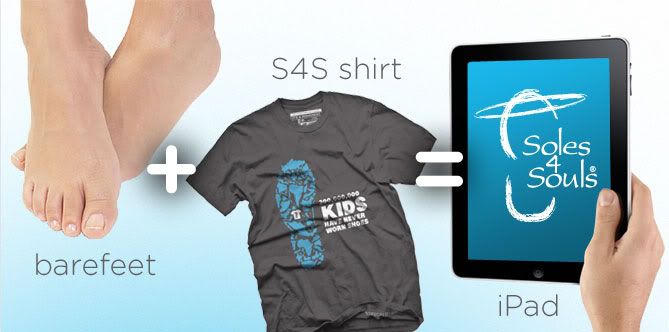 Are you looking for a charity to help out this holiday season? How about a great new fun contest?
Soles4Souls is partnering with Wears My Shirt, an innovative company that has designed cool t-shirts that benefit Soles4Souls in several ways. Soles4Souls will receive a portion of each shirt sale.
Wears My Shirt donated 5,000 t-shirts to help spread the word about Soles4Souls and to raise funds for their programs.
To inspire you to help spread the word, they are sharing a limited-time coupon worth 50% off all Soles4Souls shirts.
Enter code WMSSOUL for 50% off.
Wears My Shirt has partnered with Soles4Souls to help give free shoes to people around the world. Each t-shirt purchased on this website provides FIVE new pairs of shoes to someone in need
Each t-shirt comes with its own special code stamped on the hem, and once this code is entered at
wearsmyshirt.com
, a whole new section of the website allows you to interact with our charity and other supporters.
You can upload a picture or video of yourself while wearing your shirt, trade snarky banter, and even enter a contest where the winner will walk away with a brand new iPad2.
Leave me a comment if you enter I'd love to drop in and see your photo!