fun materials to inspire your creativity or make a lovely party. Custom ideas are welcome , so if you can't find what you are looking for don't worry just send Elizabeth a message.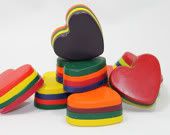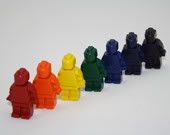 These are all made from high quality crayons. They make wonderful
party favors
, stocking stuffer, or add a few coloring books and have a
custom gift
at your hands. The turn around time is currently 8 days so if you are wanting some of these for Christmas be sure and visit Posh Paper Creations and order now.
Posh Paper Creations mini figure people crayons has even been featured on
MSN
. We are excited to tell you that Posh Paper Creations is one of our holiday sponsors and one of you will be winning a set of these very crayons later in the month!
This sweet shop also carries
notebooks
and party banners. The adorable crayon wallets are perfect for Moms to throw in their purse to take out at restaurants, Doctor appointments and other times fast and portable entertainment is needed. They are cute and quite convenient.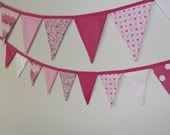 The Posh Paper
fabric banners
are made to order. They are two sided and made of 100% cotton flags. These banners are reusable and a great addition to any party decor.
Be sure and come back December 9th for our Spread the Warmth Giveaway and enter to win a stocking filled with goodies including Posh Paper Creations
mini people crayons.