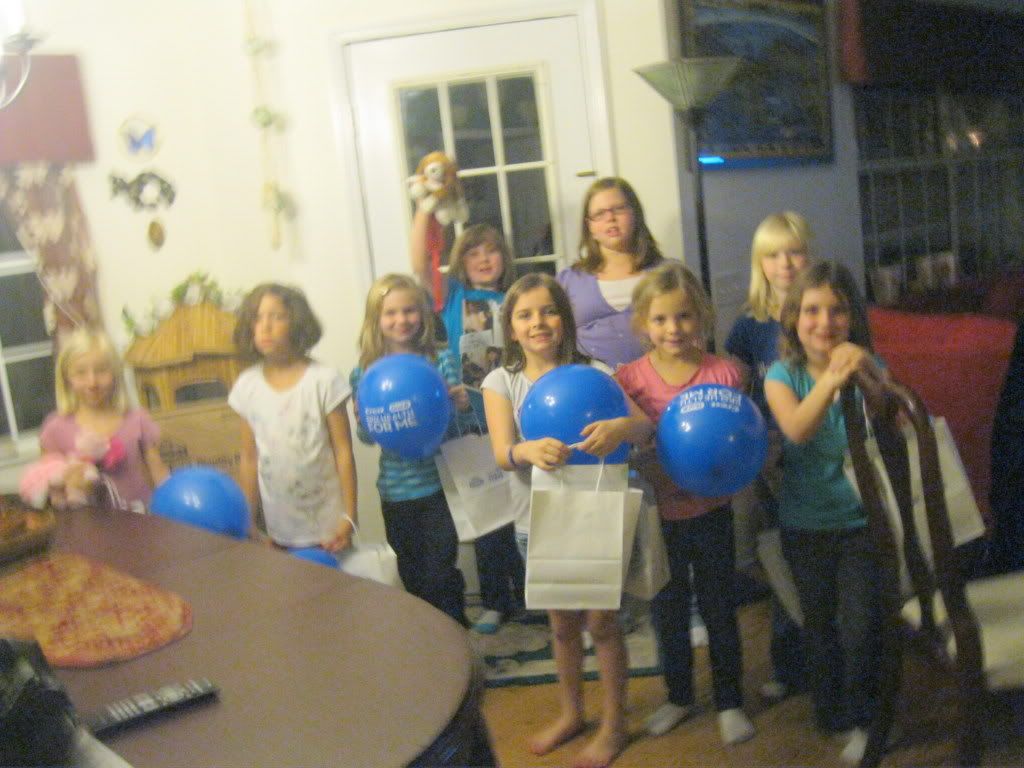 We were very excited to host a CARS 2 movie night with Miss Lanie's friends from Girl Scouts sponsored by
Oral-B Stages, Oral-B/Crest Pro-Health FOR ME! This was perfect for these little ladies they're goal for Girl Scouts this year is to learn about healthy habits and teach what they learn to their families.
Each girl had been given a movie ticket invitation stating that the party began at 7 and snacks would be provided. Prior to the girls arrival we blew up a ton of Oral B balloons and tossed on the couch. While waiting for everyone to arrive the kids chased the balloons around the room and over the sofa.
Before we began the movie we played some Dental trivia provided in our party kit. One of the cards talked about the average pay of the Tooth Fairy is $2.00. Boy did that create some commotion when later one little girl told her Mom that her tooth fairy was cheap and she wanted to write a letter. UH-Oh. Boy was this little lady unhappy about receiving less than $2.00 for her teeth. It was fun discovering with the girls and finding out what they knew and did not know about dental care. One young lady though you should only change your tooth brush every year.
We had a concession stand for the movie and served popcorn, drinks, nachos and m&ms. The concession stand opened just before the movie began. The girls fixed their plates, grabbed their popcorn and found a spot on the big sectional sofa. We pulled out TV trays and end tables to give them a place to set their food. Then everyone got comfy, enjoyed the movie and pigged out.
I had a chance to interview some of the girls and one little boy.
Who was your favorite character? The girls favorite character was hands down Holley Shiftwell and a few liked Mater. The little boys favorite is Mater! Moms also seem to like Mater!
What was your favorite part of the movie? When Holly Shiftwell flies according to the girls. When Mater and Holly fall in Love. When Mater Flies...lots of different opinions here.
We all give CARS 2 a thumbs up
After the movie we played some more and then it was time to give out the Guest Gift Bags. The girls would walk by and casually peak in them all night so they were excited. Each bag had either an Oral B Stage III tooth brush or a Pro Health For Me Brush , Pro-Health For Me Paste , Pro Health for Me Floss Picks, 2 packs of Cars II Gummy vitamins, and a bottle cap necklace (from me). Several of the Moms talked about what great gift bags they were.
The girls checked out every item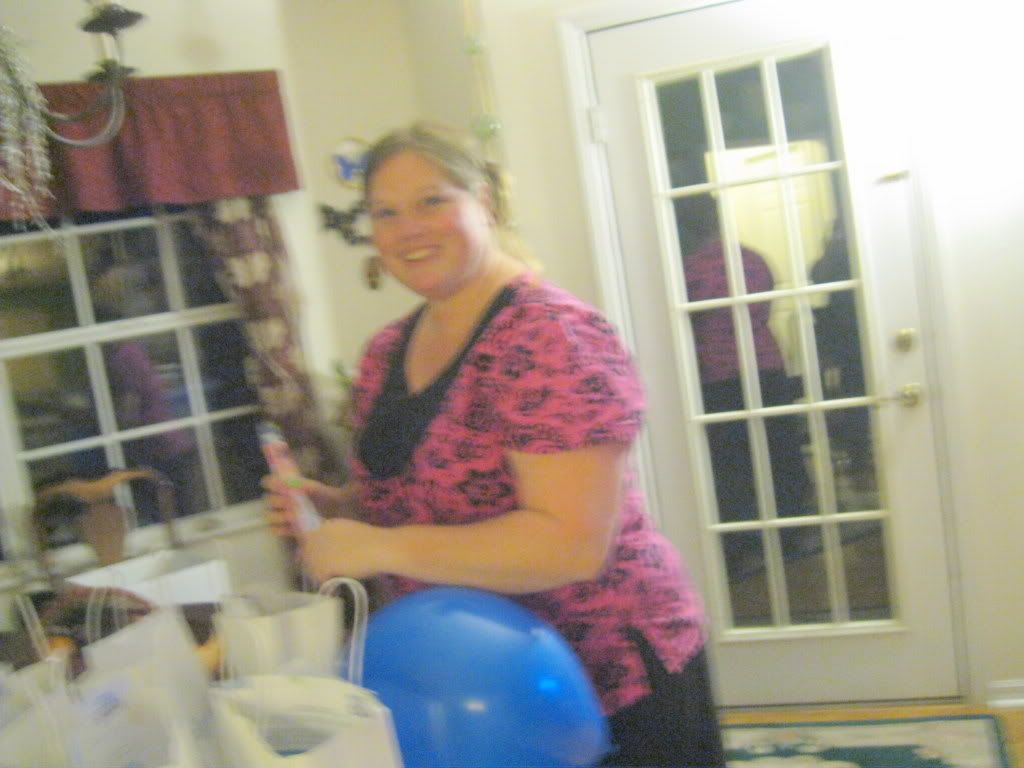 This Mom likes the products in her daughters bag
READY to be played and handed out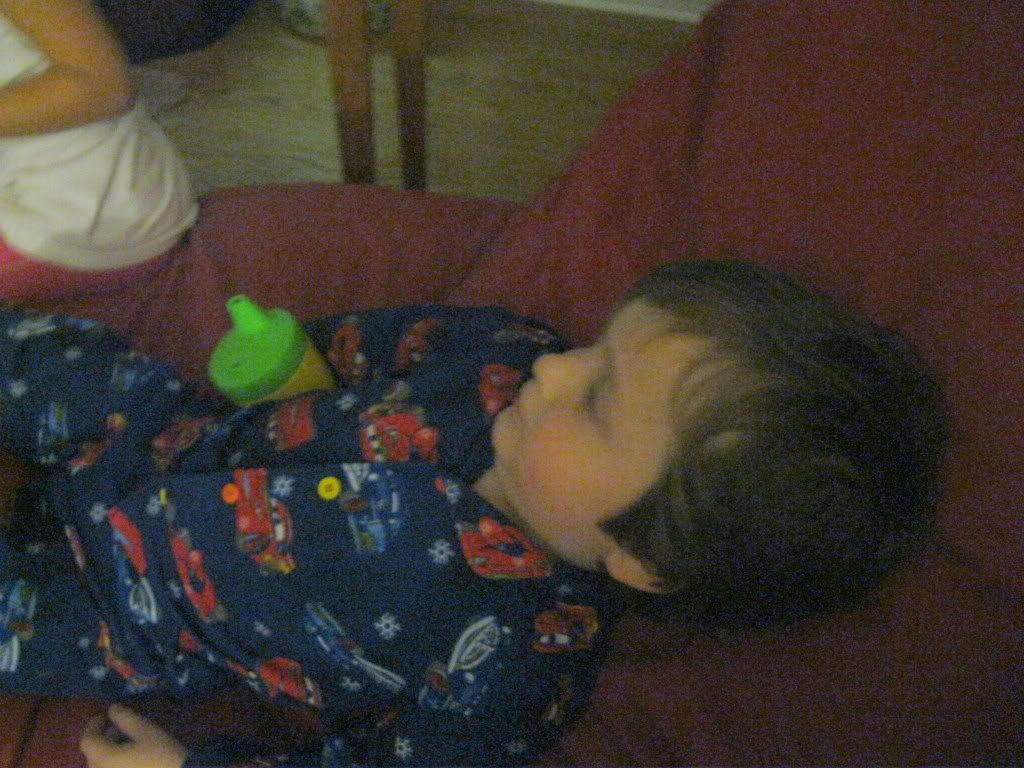 This cutie even wore his CAR PJ'S !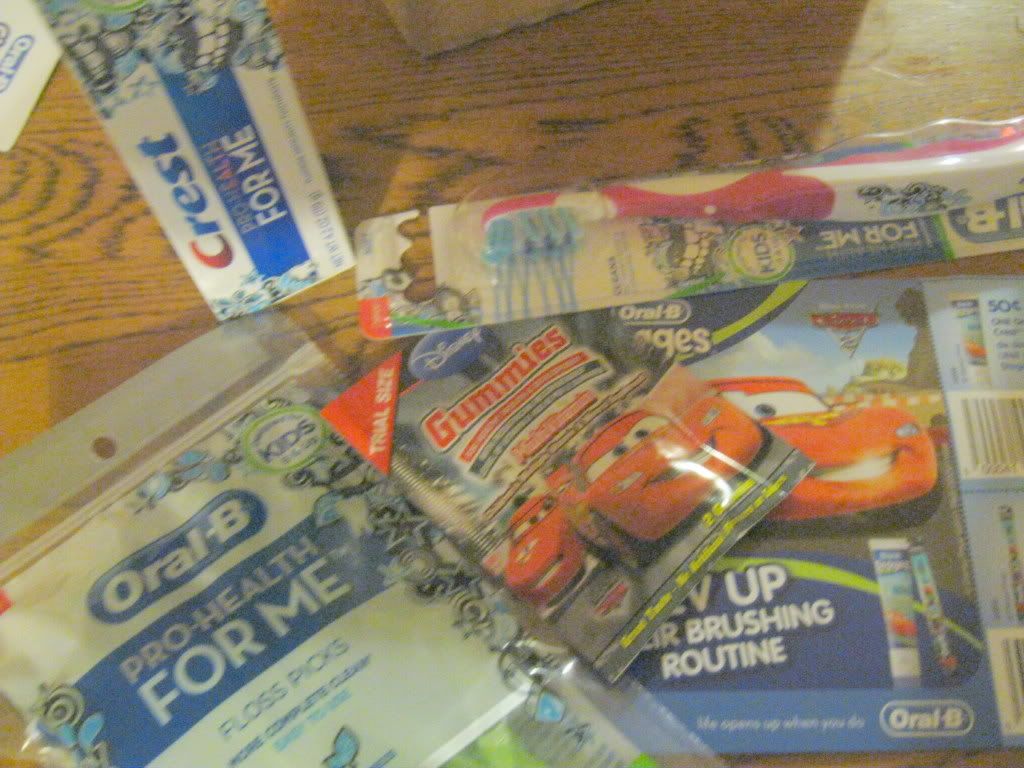 For our Gift bags
2 Moms that were a big help got a bottle
of CREST for Me and then I also got to keep
a bottle!
Disclosure: I was selected for a Mommy Party and provided with products for my guests and as a hostess.
A huge thank you to our sponsors Oral B , Crest and Mommy Parties and friends at Mom Select!