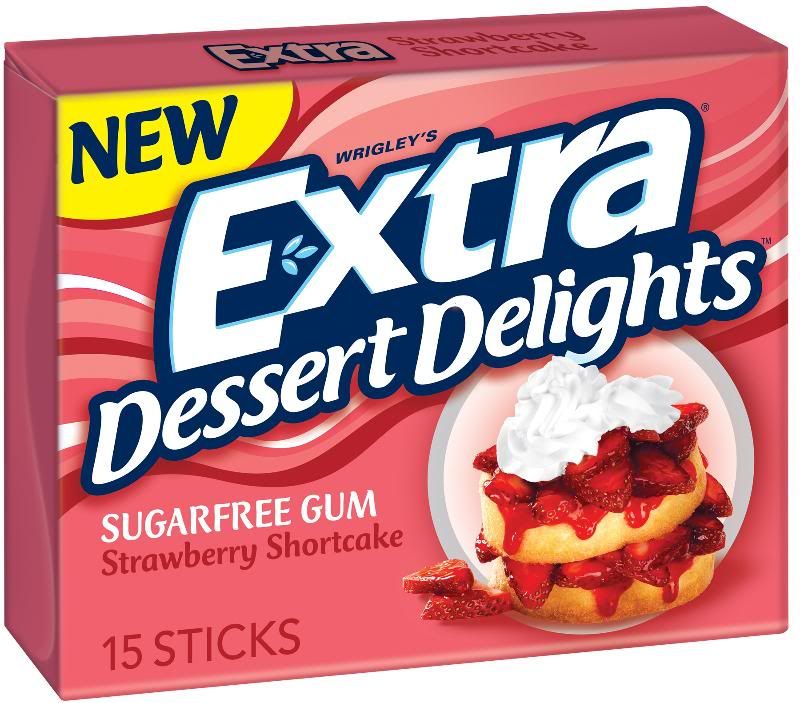 This is the season for indulgence. Christmas cookies, holiday candies and all of the sweet goodies that are part of the season. If your not careful you will gain 10 pounds over the holidays. Indulge wisely so you are not filled with regret later.
Extra Dessert Delights® gum is the perfect ammo to have on hand as an easy alternative to high calorie snacks, and now they're offering even more ways to bring everyone a little more support during these crucial times. With the 120-Day Get Fit Giveaway, fitness buffs and gum chewers alike can enter once a day to win unique fitness-focused prizes that will help keep your New Years' resolutions on track. From now until March 29th, 2012, you can visit http://www.extragum.com/
for daily prize giveaways and the chance to win the Grand Prize- a fitness adventure trip to Red Mountain Resort in Utah. Prizes change daily, so entrants should be sure to check back each day to see what the fun new prize will be.
Here's what to do to ENTER daily for these great prizes.
Have a game code? Enter it now
Extra is giving away great prizes daily (from tandem bikes to personal chefs that's a lot of great ways to stay fit)
Every time you play you are entered to WIN the grand prize sweepstakes
TWEET this: I just learned about the
#120GetFitGiveaway @aawhitehead Can't wait to enter and WIN
Are you super excited? I know I am, I would love to win some new fabulous fitness prizes and I actually do like this gum. I'm not a big fan of gum usually but this gum is delightful. The apple pie flavored gum is a hit with my family.
FIND EXTRA on Facebook
"Disclosure: I was entered for a
chance to win a
gift card
in exchange for this post. No monetary exchange took place."