You might be a red neck if you fish in your swimming pool...Ha. Well we are not really red necks per say but in the country somewhat. I don't think our swimming pool is quite the fishing hole you would imagine with that statement. C's favorite thing is to fish in Nana and Pop Pops swimming pool, he also likes to toss things in and fish them out with the net.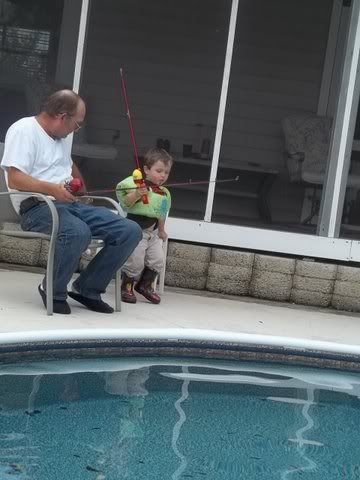 Here he is fishing with my Dad. Honestly he will spend hours casting, turning, and playing. He loves this.
Link Up your WW photos and I can't wait to visit! Thanks for stopping in today.