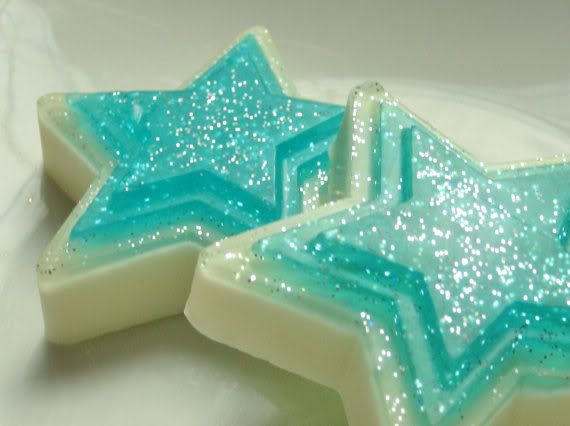 Esscents Soaps
Esscents Soaps is one of our lovely holiday event sponsors.
Another great stocking stuffer surprise or something unique for that small gift.
These soaps smell so good. I love that you can get them in a variety of designs, colors and shapes which in my opinion make them fun for kids! Plus they can custom scents , colors and designs to get you just what you are looking for!
Esscents makes natural, handmade soaps, lotions, lip balms, candles and more without harsh chemicals or parabens. Some of our most popular soaps include intricately detailed flower and heart soaps, shimmery metallic seashell soaps and cupcake soaps that smell and look like the real thing. We use glycerin, Shea butter, olive oil, goat's milk and other skin softening oils and butters to create fragrant, skin nourishing products. Our cold process bar soaps are super moisturizing, lathering and long-lasting.
Esscents recently added relaxing bath teas to our shop and our pure soy candles are very highly scented to fill your room with a wonderful aroma. They are made with renewable soy wax with cotton wicks to provide a clean and safe burn. They currently have great candle scents for the fall and winter months in our shop.
BUY:
You can buy Esscents soaps on Etsy Here
Find Esscents on
Facebook
stop in and mention the Zoo sent you by!
Don't forget to drop back by the Zoo for our Holiday Events and a chance to win Esscents Soaps and more Fantastic goodies.
Winner Wonderland Event begins 11/27
Christmas Holiday Event begins 12/9