Are you looking for a new filler for your sensory tub or bin? We had an idea well really the idea was delivered right to our door . Don't you LOVE it when that happens. Today we are sharing a new filler in our sensory bin. Crayola crayon wrappers added color , texture and were a lot of fun for my guy this week.

CRAYON WRAPPER Sensory Bin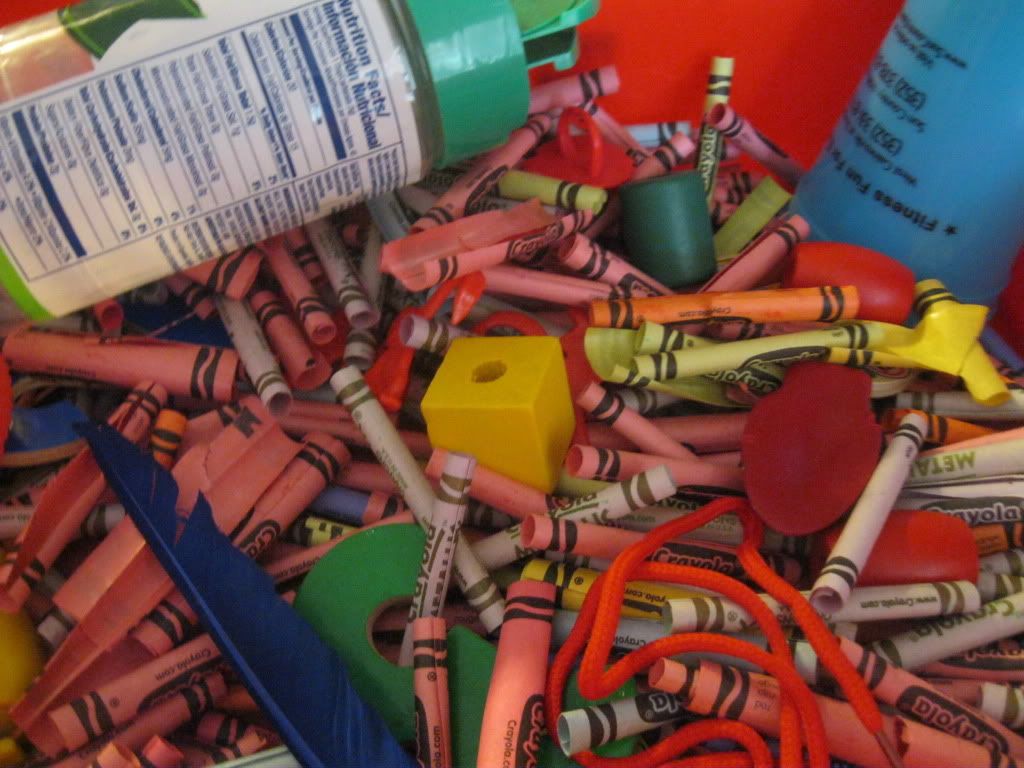 Our new Sensory tub was inspired after I did a review and giveaway for
Scribblers Crayons.
If you are looking for fun new designed crayons you should stop in and check them out! The main substance of our tub was crayola crayon wrappers. That is what our crayons from Scribblers came packaged in. How cool is that! If you did not receive a cool package filled with crayon wrappers already here is what you can do. Take a pair of scissors and snip the labels off your crayons. If you do not want to remove them while you are using them no worries. There is no time frame for this project. Just wait you are sure to have broken or used up crayons at some point. You can remove the labels then.
After, that I added different colored objects for my guy to search and find. A Parmesan cheese container and different scoops. It was a fun way to explore colors with him and we had some great fine motor work going on to.
Color Sorting
Object Sorting
Lacing Beads by Color
Filling and Emptying the Parmesan Container
. This was a fun and bright bin full of learning opportunities. Colors, Shapes, Counting just imagine the possibilities!
You might like some of our other sensory tubs: