This is my Papa. He always smiled like this.
He passed away this Saturday and is so missed already!
A man with faults yes, but he was a wonderful Papa!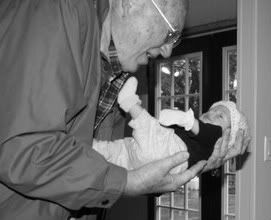 Here he is holding my youngest. I am so happy that he got
to know and love each of my three and they him. Look at those great big hands!
Link up your photos this week and help brighten my week. I love your photos!