Travel Time Crafts
is a mother daughter team on Etsy. Travel Time has a shop full of lovely crafts both for baby and many other things. One of my favorites the Holiday section which is right around the corner. This Mom Daughter Team makes handmade crafts in hopes of making your travels and everyday life just a little bit easier. Definitely stop by the shop on
ETSY
or
Facebook
and browse around!
We received the cutest soft baby book for review. Perfect for
little hands to find a first love of books. I am a strong believer in early reading with your child and developing a life long love a books and reading. This is a great start for your little one!
These wonderful
fabric books
are 10 pages. A 7"X9" size. Machine washable which is so important ! It's never to early to begin reading! I think these books make a wonderful baby gift !
I was all the time looking for soft books and soft toys for my kids when they were small. Something to look at , squeeze, turn the pages and if they want to bang it or chew on it it will NOT hurt them.
AND more great NEWS this book can be purchased at TRAVEL TIME CRAFTS for just $5.00 Can't beat that! Here at the Zoo we are very happy with our Winnie the Pooh story book and I think baby Kyler will love it too!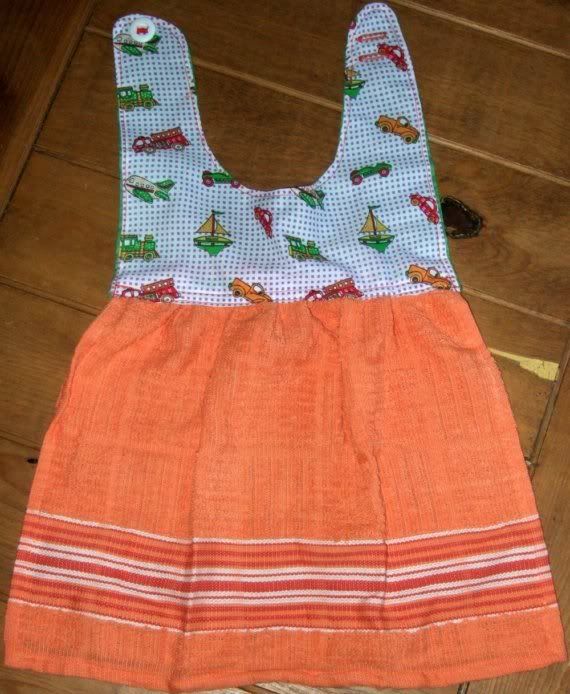 We also received an
Uber bib
from TRAVEL TIME. When I opened my bib I really was not sure if I would like it or not. I had not ever seen a bib quite so large. After examining it and finding it to be very nicely made I thought hm we'll give it a try. To my delight I really like the UBER bib. It works well for most young aged children. The smaller the child the more of their outfit it will protect. It is big enough to thoroughly cover their clothing which is nice specially if you have a messy eater.
I DO.
My little Mister could make a mess out of anything you put in front of him. Machine washable with towels for easy care! The Whitehead's Zoo gives this bib a high 5 thanks for sharing it with us TRAVEL TIME CRAFTS! These bibs are sold for around $6. each and can be purchased
here.
Disclosure: Living at the Whitehead's Zoo received one fabric book and 1 Uber Bib to perform this review. This in NO way effected our opinions these opinions are 100%my own. Thank you TTC for our lovely review and giveaway products!