Shine Family Design is a small family business on
eBay
and
Ets
y. The adorable Winnie the Pooh night light is one of their many sweet designs and would be perfect for the nursery or child's bedroom.
~ From Debbie
My 15 year old daughter and I were redecorating her bedroom and made the fabric covered wall plates, bedding, pillows, etc. Many of her friends were requesting the wall plates, so we made them as gifts for them and then began giving them as teacher gifts, etc. After being hung in their classrooms, parents and other students began asking about them.
We then purchased $40 worth of wall plates and fabric and listed them on Ebay to make a little extra income. Since the response was so great, we turned the income back into supplies and added to our online store, offering custom requests, as well. The custom items were then added to our store and the response became so great that my husband and I decided I should quit my full-time job to focus on our new business. We continue to work on custom orders and decorate entire homes. Many of our clients send us pictures of the rooms they wish to redecorate. We then forward pictures of fabrics we recommend and items to fulfill their desires.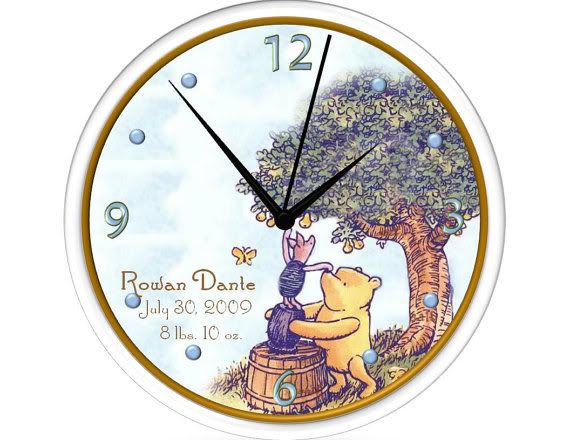 In addition to our wall plates and night lights, we have made lampshades (with or without lamps), waste baskets, diaper stackers, bedding, throw pillows, jewelry and trinket boxes, tissue covers, bathroom accessories, curtains, wall hangings, name plaques and more.
~ From the Zoo
We found our night light shade to be sturdy and well made. The fabric covering it is light yellow with Winnie the Pooh and was just the right touch we needed for the nursery. This Mama gives Shine Family Designs I high 5 for the beautiful and unique decorating options.
~ Thank You Shine Family beautiful work!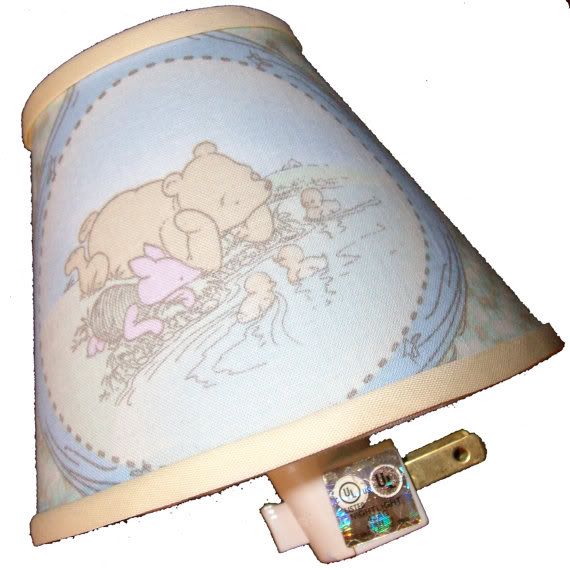 ($18.99 arv) Just fill out the rafflecopter entry form below.
Living at the Whitehead's Zoo was provided with a night light for this review. These
are 100% our own opinions.
Thank You Shine Family Designs for being a part of this baby shower event and
sharing your beautiful night light with the Zoo and its readers!