Natural House
probiotic cleaning products brings you a revolutionary, new method of cleaning the most dirty areas of your home Do you feel like you need help sometimes? I know I do mess after mess. I look for things that will help me with my "work time" and Natural House new products do just that.natural probiotic cleaners keep on cleaning long after you've stopped!
Sinky, Flushy and Trashy are
all natural
and safe for your whole house yet strong enough to be used commercially. As a Mom I love to use cleaners and products that I feel are safe for my family. It is nice to bring something into our home that is not packed full of chemicals and does not present more of a danger than good.
All three of these products come ready to use and are so easy to handle. Sinky and Flushy even break down and digest fats, oil, grease, and solid waste to ensure your disposal, pipes, drain lines or septic tank run smoothly.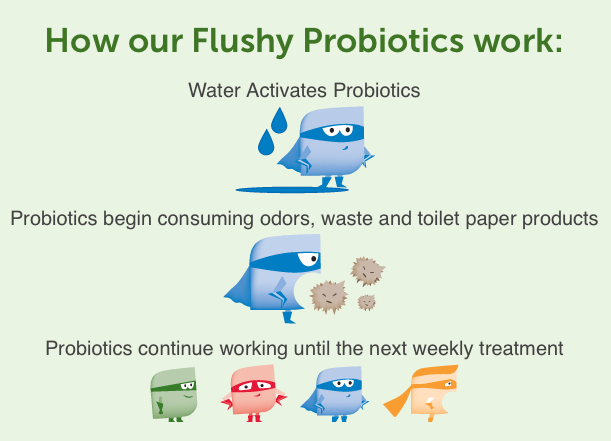 I received a 30 day trial of Sinky, Flushy and Trashy to try out. These three are natural household cleaning products. I am quite impressed with all three of these products. I must say I was a little skeptical at first.
Flushy comes in little packs that you drop into your toilet. In just a few seconds the water will begin to bubble and fizz and the water turns blue.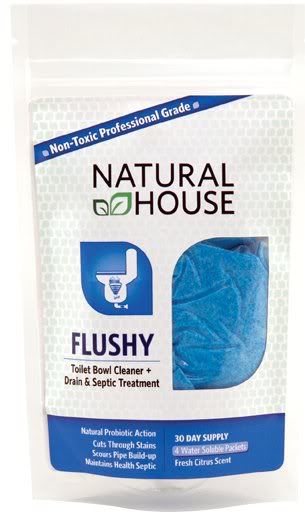 As far as cleaners go I think the
Natural House
Flushy worked just as well as other toilet cleaners. It was easy to use, and my toilet appeared fresehr and cleaner after use.
Sinky is also in the easy to use packet. You stuff it into your drain, turn on your faucet and watch Sinky dissolve. The is probably the one of the three we were able to tell the most difference with. My husband was complaing that our drains had gotten an odor. We also have been using liquid drain cleaners like crazy here lately. Since testing out the Sinky packs we have had no odor and we have not purchased drain cleaner in over a month.
Trashy comes in an easy to use spray bottle. You simply spray it into your trash can after you take out the trash and let it dry and it helps eliminate odors. It really does help with odor and has a nice fresh scent. Nothing overpowering or to strong. Find out more about probiotic cleaning by watching this Natural House video.
You can also find more information about Sinky, Flushy, and Trashy on
Facebook
and
Twitter
.
BUY:
Sinky, Flushy and Trashy can be purchased from
Natural House
or on
Amazon
.
WIN:
One Lucky Zoo follower will win a 30 day supply of Flushy, Trashy and Sinky from
Natural House.