ABOUT
MUMSY GOOSE®………
It all began with a sweet inspiration….
Mumsy Goose is a Mother and Daughter duo who began in their small bakery creating shop decor to showcase the cakes and dessert selections for traditional holiday and special events. From here the mother became a grandmother and the daughter became an auntie. They were drawn to toddler and children's items and wanted to see what they could do, thus the beginning of this new store .
Seriously Mumsy Goose has some of the cutest onsies and toddler tees ever. I do not dislike one thing in the shop.
All of the artwork and images is created exclusively at Mumsy Goose. Items can be personalized if you would like, and gift wrapping is also available which is always nice. Every item is Boutique quality !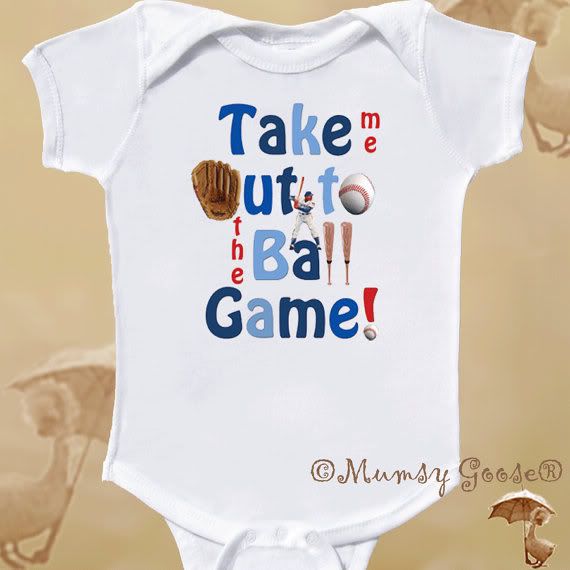 We received the adorable Take me out to the ball game onsie for review. This onsie is the perfect fit for our baseball loving families and I can not wait to see baby Kyler in it! It is so bright, and cheery. I love the boldness of the colors and design is perfect. The onsie is a nice thick onsie. I think any Mama would be happy with this. Also, available in pink for girls.
The Holiday Collection at Mumsy Goose is so cute. They have a design for each Holiday. I love the unique and bright designs of the holiday prints.
This little turkey onsie is perfect for Thanksgiving holidays here.
The heart throb tank is another one of my favorites. I may just have to order this one for Valentine's day! If you are a Mom of boys you know how hard it is to find something that you think is super cute without breaking the ban k or searching forever! There just is not as much choice for little boys. These designs are great for little boys.