Kelly Z is a stay at home mom of twins who wishes to keep her creativity and remain an artist.
Kelly has created the adorable line of onesies and tess called Twinzees perfect for twins or siblings. When you visit
Klzart
on Etsy you find a variety of onsies and shirts with the cutest sayings or designs. I think Kelly has totally succeeded at staying a creative artistic Mom. I bet you will too.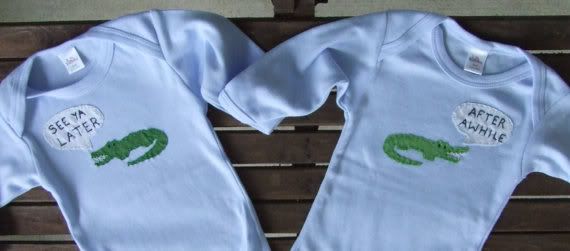 A favorite of mine is the see ya latter alligator set. How sweet. Kelly's work just makes me smile. I do not have twins, but I love that you can also use Kelly's designs for siblings, or even cousins! I think the kiddos are so cute dressed a like!
We were sent a custom Birthday Tee for review and I love it. Kelly designed a circus t-shirt just for the Zoo. It turned out absolutely adorably. Thanks Kelly!
We can't wait to have our Circus Carnival Birthday Party. It's going to be a great time, and now we have a super fun and cute shirt to wear too.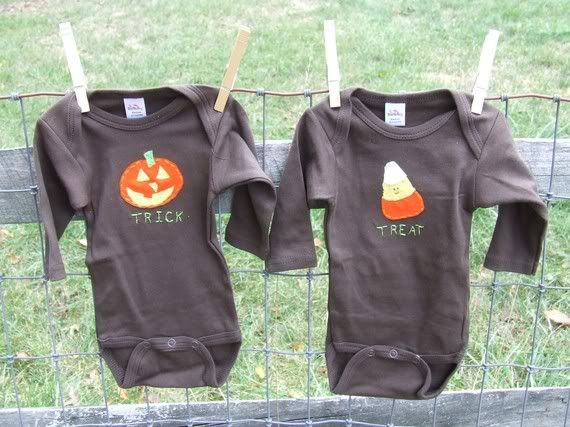 I think this is just the time to be shopping at
KLZ Art
. I always liked my kids to dress alike when taking photos at the Pumpkin Patch or for Christmas.
Kelly's items are handmade and may vary slightly from photos. Some fading may occur when washed they are t-shirts.
The embroidery on our custom T was great. You definitely do not have to worry about it coming a part after being washed which is important if you ask me. When I buy something handmade or not I want it to hold up. Specially when its kids stuff. Designs are cut from re purposed t-shirts and sewn onto the onsies or tees. I think you will be very happy with whatever you order from Kellly.
BUY
: You can buy a set of twinzees onsies or tees, or get a custom order from Kelly
HERE at KLZ ART
WIN:
One Zoo follower will win a $25 Gift Certificate to KLZ ART!
All you have to do is fill out the easy entry rafflecopter form for your chance.
This contest has closed. Please Visit our winners page!
I received one custom t-shirt in exchange for my review. These are however my 100% honest opinions. Thank you Kelly at Klz art for our shirt, and giveaway certificate!
Amber