This weeks subject " leaves"
Fall leaves Bring Fall Fun
We love the Fall what is your favorite season?
Oops I don't think that was quite what he had in mind with those leaves.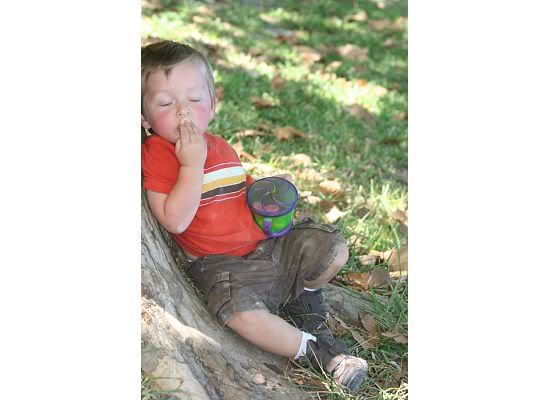 Nothing at all to do with leaves. But this Mama loves it!
This is what happens after a long day of fall baseball and playing.