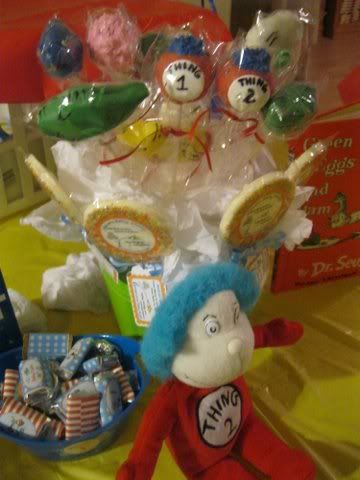 The
Cake Pop Shoppe
sent us a set of Dr. Seuss Cake pops for baby Kyler's shower. Kimberlee
went all out and I have found a new love. These are so moist inside and yummy. They also make great table centerpieces don't you think? I was amazed by the detail in the designs of the cake pops.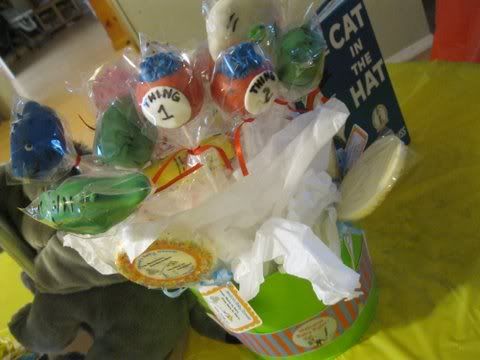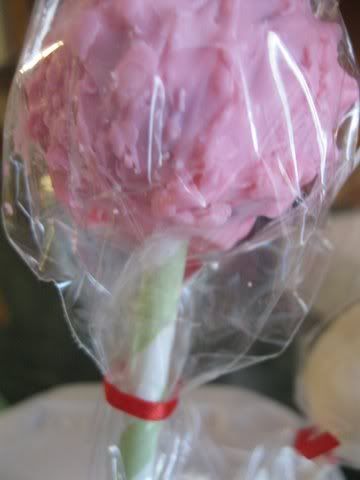 I have so many photos I must share with you , I love the cake Pops and I want you to see how many different great designs we had to try out. Also, a variety of flavors and everyone that was tried someone at our shower had a positive comment about! They are delicious. The Cookie pops (there are 4 in the green bucket ) are not from
Cake Pop Shoppe
. Kimberlee made a Horton, the Pink Clover, Ham & Eggs, The Cat and the Hat's Hat,red fish, blue fish , yellow fish, Thing 1, Thing 2, the Mayor, she did such a great job! Every cake pop had a unique and special design that fit perfect into our Seuss party!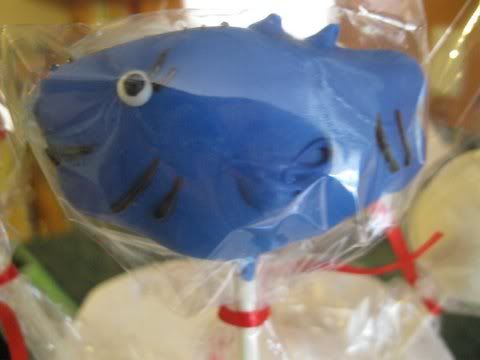 What is a CAKE POP???
A cake pop is cake that has been baked and then crumbled up very fine. Frosting is then added to the crumbs until it is the perfect consistency. It is then rolled into a ball, placed on a popsicle stick and dipped into chocolate and decorated. Each cake pop is hand made and decorated using many different edible items. Not every cake pop will be exactly alike. Each one, although they may be similar in appearance is unique in its own way, which makes each pop special and even more sweet!
These worked so great for our shower. They were a perfect "grab" snack for the kids. They were the perfect take home for later treat and they were perfect decoration. I can honestly say that our entire bucket of cake pops was eaten and completely 100% enjoyed !!
Drop by the
Cake Pop Shoppe
and find that perfect treat! Be sure and tell Kimberlee Amber at the Zoo send you by ! If you don't find exactly what you are looking for convo Kimberlee. She is extremely easy to work with , and is happy to make special orders!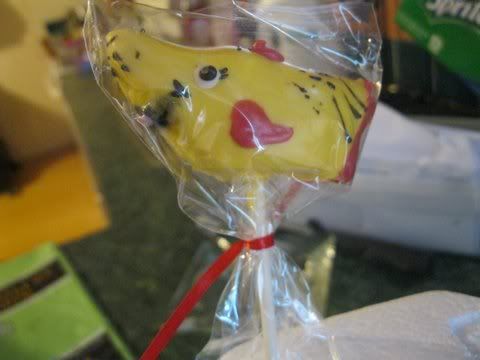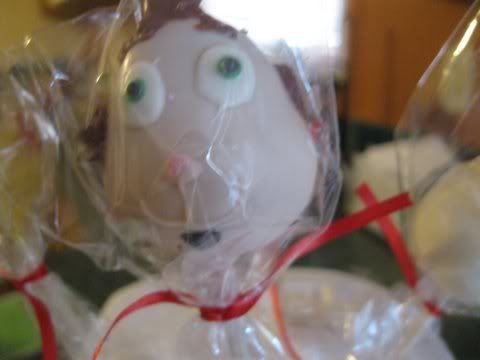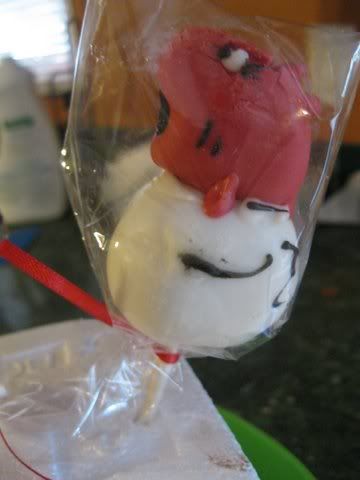 I received a complete set of Dr. Seuss
cake pops in order to do my review.
These are 100% my own opinions.
A big thank you to Kimberlee and the Cake Pop
Shoppe for your beautiful and tasty work!
BUY
: If you would like to purchase a cake pop visit
here
!