~
From Here 2 Daydreams
is such a fun Etsy shop. If you are a Mom I think you'll fall in love. I know I sure did. Mardi Maston makes the sweetest brag books and photo albums made out of your baby clothes. I know I am always looking for special keepsakes to hold on to my children's child hood. I fell in love with the photos on Mardi's Etsy store but nothing could be better than the sweet little book she made me!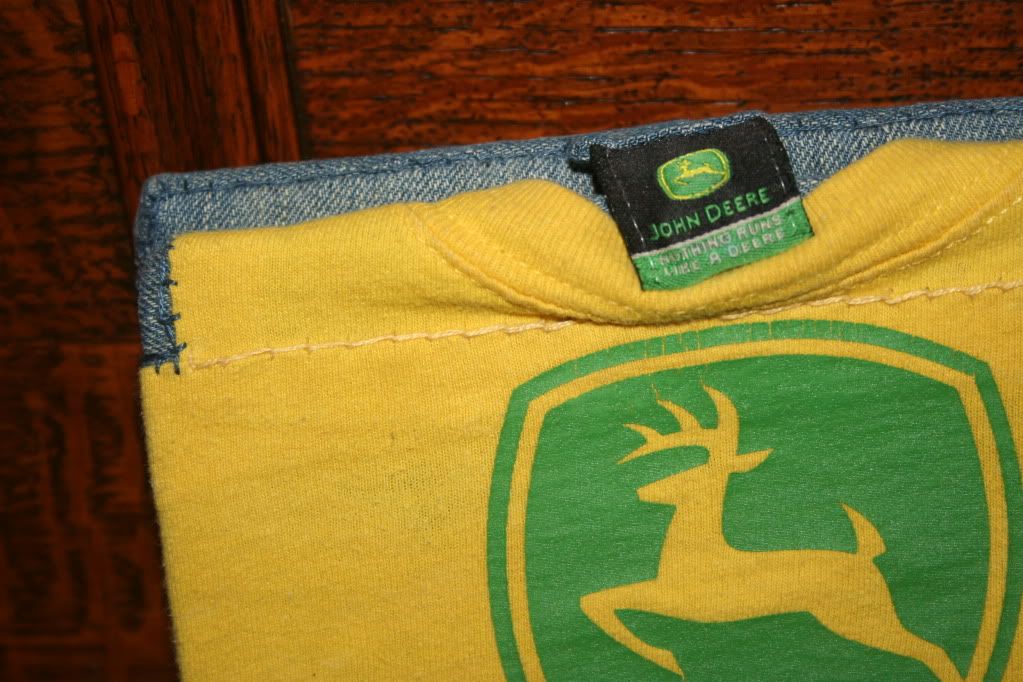 front of my photo album
I sent her a pair of my babies jeans and a John Deer t-shirt. She made sure to include every detail. From the little tag that held his size to the pocket of his jeans. I cherish every part of this book. I totally adore my book and I think you would love one too. These little photo albums are the perfect gifts for Moms and Grandmas . I know as a Mama I would have been so excited had someone surprised me with one of these.
How the Process Works: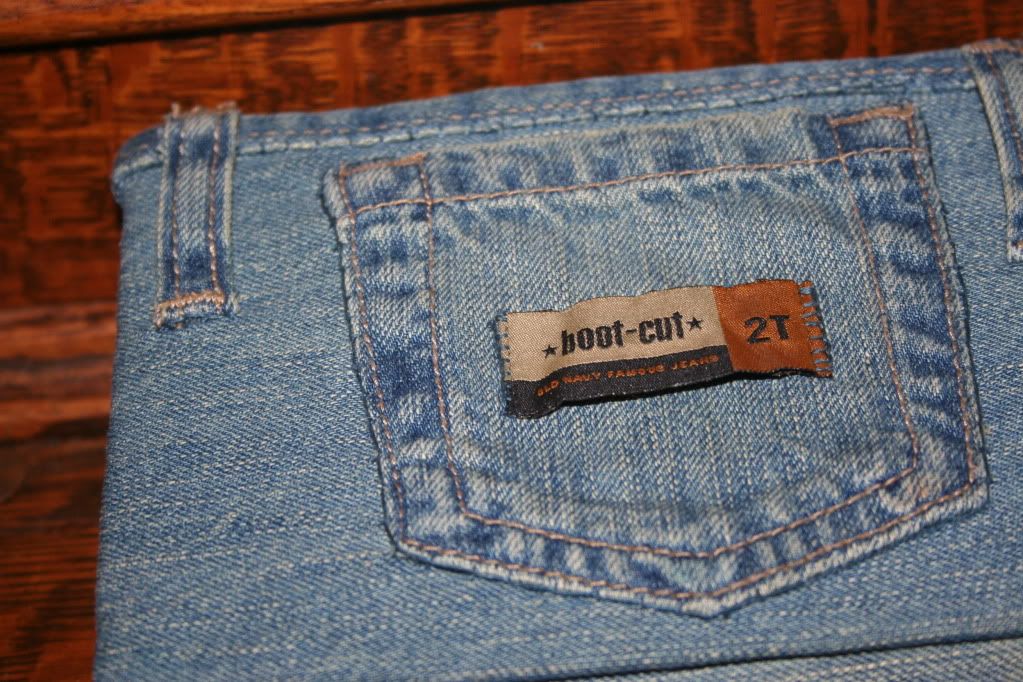 back of my photo album so sweet!
----------------------------------------------------------------------------------------------------------The buyer will email me a photo of the outfits he/she would like the wallet made from. Please include the front and back in the photo. If there is embroidery or markings on the side of the outfit, please send a photo of this as well.
From this photo I will be able to determine if a Brag Book/Photo Wallet can be made from it. (I haven't seen and outfit I couldn't work with yet.)
I've made Brag Books/Wallets from, pants, dresses, shirts, onesies and jackets.
The best materials are corduroy and cotton - but I can work with most materials. Silky, or slipper materials are somewhat challenging to work with and I usually use them for the inside of the Brag Book/Photo Wallet.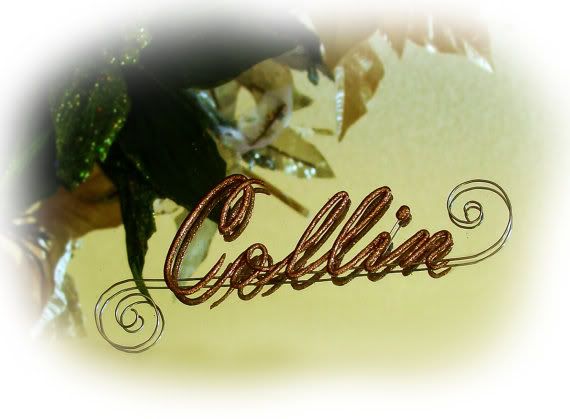 From Here 2 Daydreams
also makes adorable name plates from polymer clay and glitter. These are so neat and come in a variety of colors and personalized with your name. You can hang them on picture frames or the wall . I think I am going to use mine as a Christmas ornament this year. Who doesn't love their name in pretty colors and fancy writing? These are so fun! You can use them as name tags for gifts, hang them on a mirror, hang them up in babies room. Lots of ideas for these fun name plates.


BUY: Visit From Here 2 Daydreams on Etsy
Win:
One Luck Living at the Whitehead's Zoo follower will win
their very own name tag made of glitter!
(ARV $9.50)
Just fill out the rafflecopter entry form below.
This giveaway has now closed. Congratulations to LLL LEslie.