I was super excited when I heard from
Aerobie
about this review and giveaway. We had the chance to review the Aerobie Sprint ring several months ago, and my children loved it. I could not wait to receive the Aerobie Skylighter and give it a try.
Again, I was not disappointed. I was sent the
Aerobie Skylighter Lighted Disc
and was thrilled when yet again all three of my children are crazy about it!
My daughter (15) is planning some night time fun with the girls. My 2 year old Loves it and my 13 had a great time with it. Even the family dog had fun chasing after the Skylighter and playing with the kids.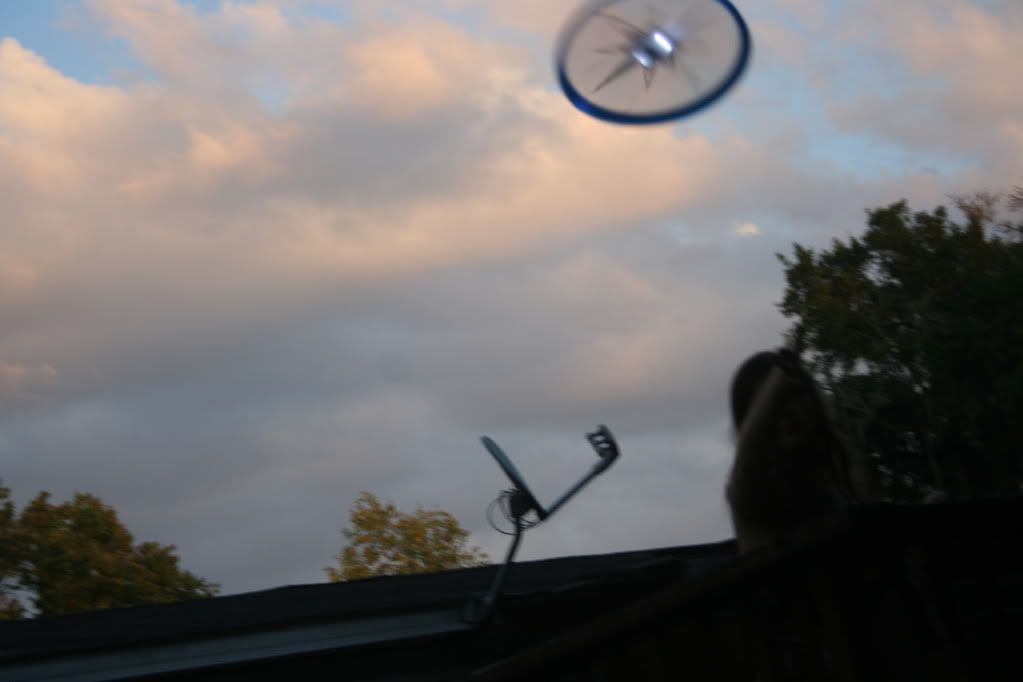 This is such a fantastic concept! Everyone who sees it thinks it is so Cool! The
Aerobie Skylighter
is a night time disc it has LED lights that turn on so you can continue play time during the evening hours. This is great for us , because it is so hot during the day we usually don't venture outside to run around until the evening. I can't wait to try this one out on the beach.
We had a great time with our
Skylighter
. It really lights up all over my photo does not do it justice. It has an easy accessible on and off switch on the back for the light. It's still light weight enough to really fly. Easy enough to throw that even my two year old is throwing it easily, and it is strong enough that when my lab grabs it and runs it does not fall apart. Which is Fantastic!
*Spectacular flights, day or night
*Powerful LEDs light the entire translucent disc
*Amazing long and accurate flights
*Large 12 inch diameter for unequaled stability
*Cushioned rim for performance grip and soft catches
*Long life, replaceable batteries
*Made in the U.S.A.
You can see this guy is enjoying playing with our new Aerobie Skylighter. As a Mom I can't say enough times how nice it is to get a simple fun product to encourage your children to run around and PLAY. Aerobie does just that. Plus it is easy to pack up and take with you to the park, beach, camping , the grandparents anywhere you might encourage your kids to run around and have some fun.
To find a retailer near you click
here

or you can find them sold at Sports Authority, Dick's Sporting Goods, and most other sporting goods stores.
Win:
Aerobie is giving one Living at the Whitehead's Zoo Follower their very own Aerobie Skylighter Lighted Disc. Just Fill out the rafflecopter entry form below for your chance (

ARV $15)
This Giveaway has now closed. Congratulations to our Winner Amy Hollingsworth!
Thank You for Entering our Giveaway! Good Luck Everyone!
I received one Aerobie Skylighter Lighted Disc in exchange for an honest review! Thank you Aerobie for my disc and the one provided
to our giveaway winner!