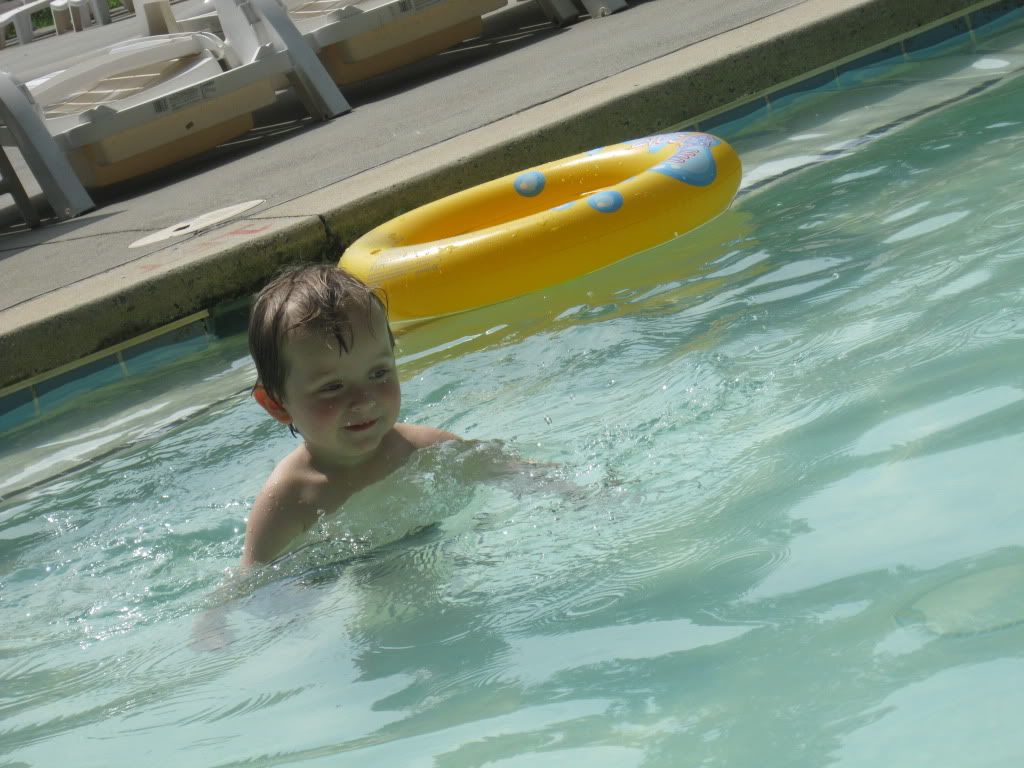 C. playing in the kiddie pool. He thought he was so big , because he did not have to wear his puddle jumper or sit in the float. He could stand up. Ha, he thought he was swimming just like the big kids.
Of course we were all right there along the sides as he played just in case he need to be rescued.
I have to smile next summer he will probably be swimming on his own.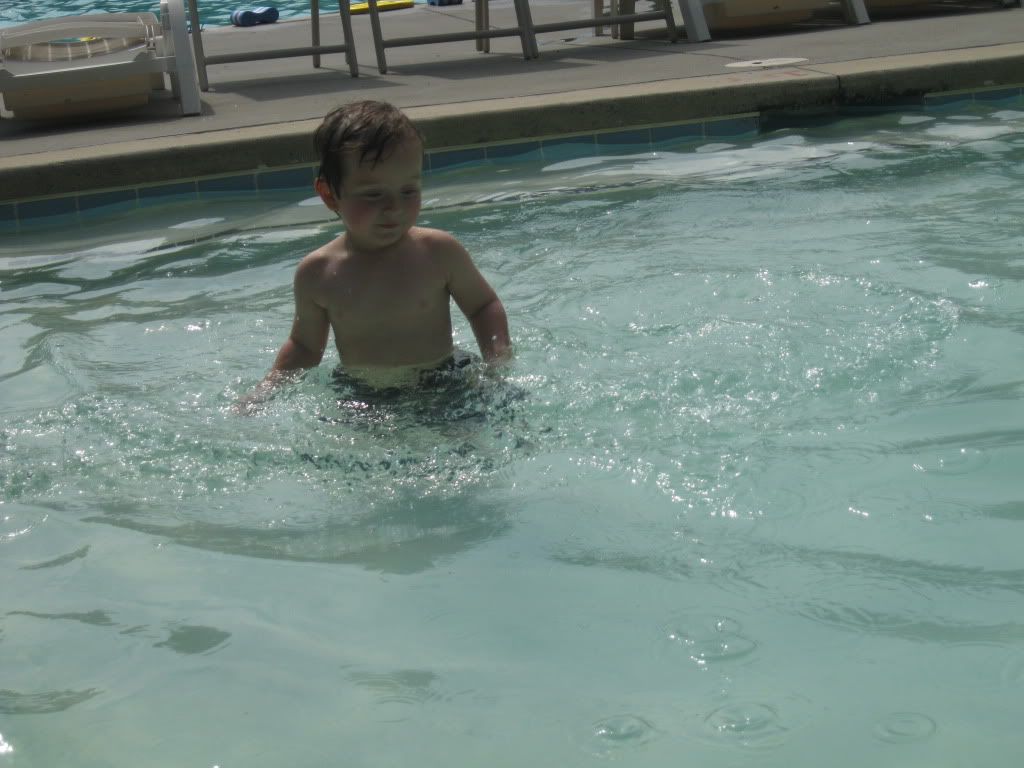 Hopefully, we get a little more swimming in this next week before the big kids go back to school.
While you are here check out our great giveaways you can find them on the right side bar and under our giveaways page at the top. Thanks ya'll.
Happy Wordless Wednesday Everyone
LINK UP I know I got wordy this week. But I can't wait to see your photos!!