Paper Coterie
may just be one of my new favorite places. You must check them out and I'm excited to say I have some great deals for you to do so.
The lovely team at Paper Coterie is dedicated to documenting the beauty of life well lived so enjoy the awesome selection of customized photo books, guest books, journals, calendars, growth charts, wall decor, announcements, invitations and more!
I designed a super cute growth chart to go in our new big boy room. I was really torn between two adorable designs
.

I ended up choosing the airplane one after much decision. I think these are so cute! I love that you can personalize them with your child's photo and name. I have not received my order yet but I will be sure to update you with a photo and what I think as soon as it comes in.
Paper Coterie is giving readers a $40 credit for the month of August. Just use the code BEGINANYWHERE. This deal is only good until the end of

August

so you will surely want to visit
Paper Coterie
. I am picturing some Christmas shopping myself. This code is good for EVERYONE !!
Here are a few of the products I'm loving keep in mind their are tons of designs and ways to personalize each item.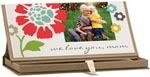 Desk Top Sentiments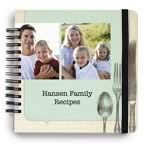 Spiral Bound Recipe Books (LOVE the

se)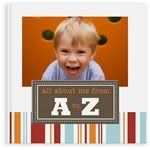 Photo Books
So many great gifts and options I could just shop shop shop! Now are you ready for some more great news. I can't wait to tell you....
Paper Coterie is giving 10 of my readers a $40 gift code + Free Shipping!!!
Can you say AWESOME and Thank you Paper Coterie! I know I am.
Win: for your chance to win a Paper Coterie $40 gift code + free shipping enter the rafflecopter entry form below and you must be a public GFC follower of Living at the Whitehead's Zoo.
I received one free Paper Coterie product in exchange for this review as a promotion with Paper Coterie and Mom Select.
This giveaway has closed . Congrats to our winners
Tammy, Robin Deanna,Angela, Monezzy, Kim, Kerry, Jackie, Dina,Mandi