Having Fun at the Whitehead's
Playing with Heelys
What are Heelys? Heelys are tennis shoes with wheels in the heel that allow you to transition from a walk to a roll.
When I was a kid skating was the "cool" thing. Everyone roller skated right? Nope, I have been officially clumsy probably since birth. I did try to skate a time or two but have never been very good at it. Both of my older children skate pretty well. No thanks to their moms talents other than taking them to the skate ring quite often and oh yeah skating lessons at one time.
Heely's
came very naturally to them. They skate all over the place in them with no problem. I on the other hand am still some years later skate challenged or this time shall we say Heely challenged. My kids were so excited when they heard about this promotion , because they were going to get to see Mom bust her butt and get a great laugh. A great laugh we did have on more than one occasion. Lucky, for me my son and I share the same shoe size. So, when my box of Heely's arrived I had a ready teacher. If you need help learning to Heely you can visit their
skating info page
and how to video.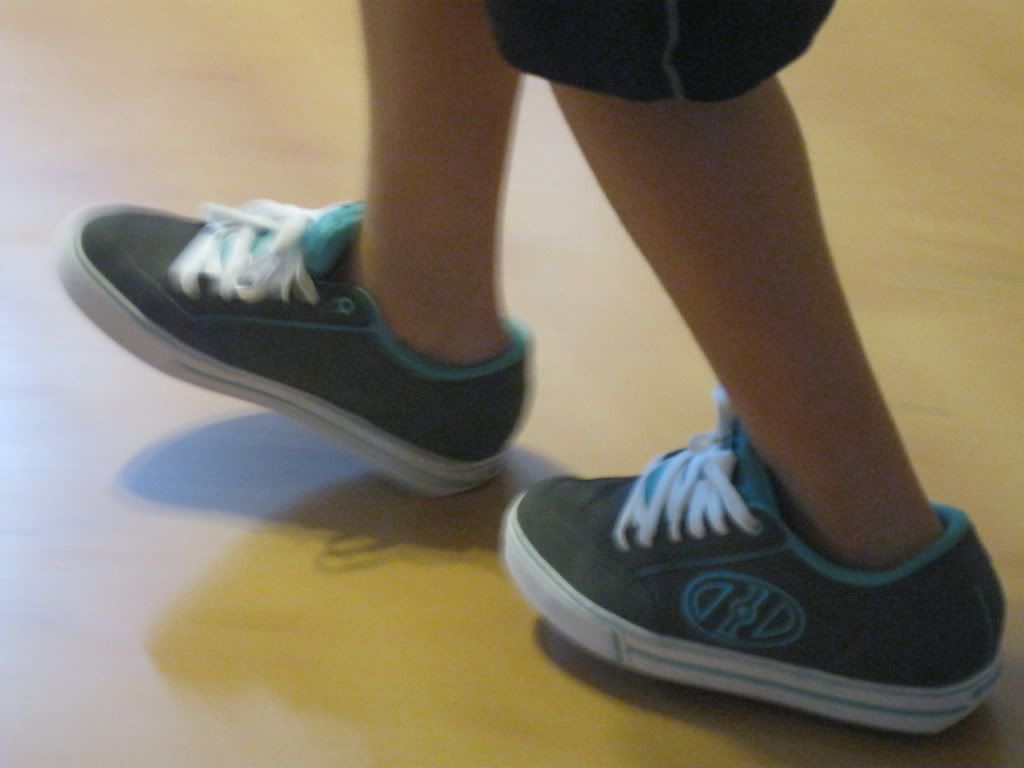 Alright , so let the lessons begin!


And Again...and again...who knew
my brain would not tell me to pick both
feet up at the same time.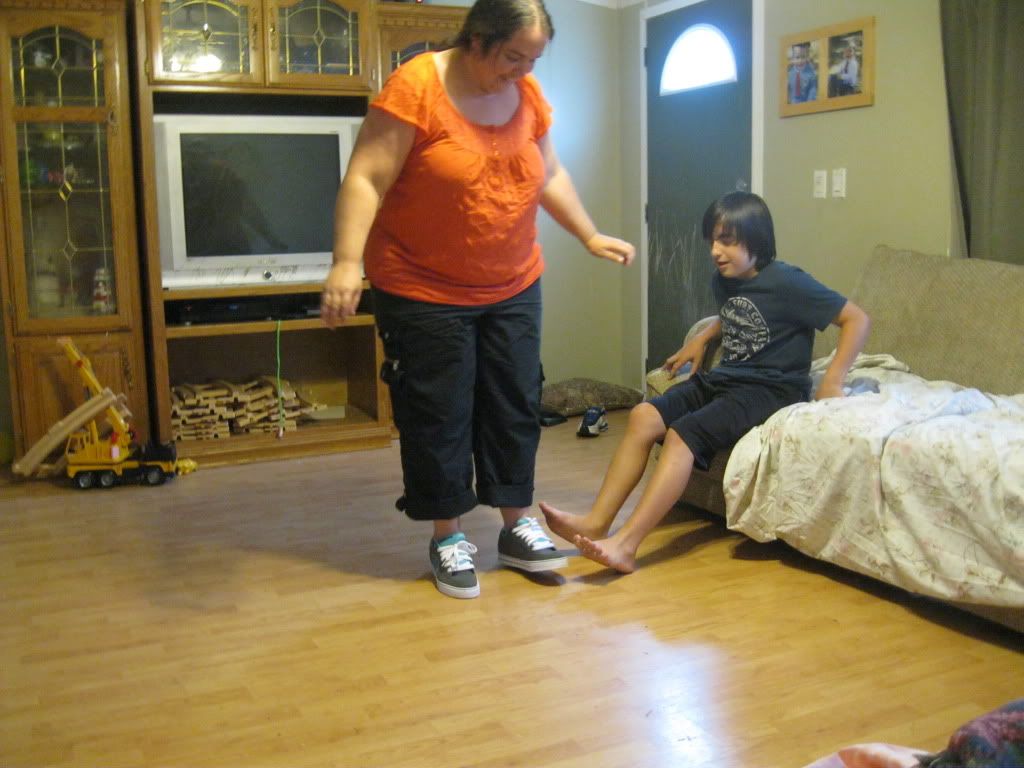 Eventually, my teacher gave up on me and we had to resume this lesson another day. I may have not have gotten it here, but we had fun trying!








I think even though Heelys are challenging for this MOM they are great for my kids. My son caught on how to do it instantly. We have wooden floors and he skates all over our house. I love it, definitely gets him off of the couch and moving. My toddler squeals with delight and chases him from room to room wanting to try it so badly. I also like that they can be used outside or inside for exercise. We have a big concrete patio and you can get moving out there. Definitely check out the
Heely Safety Play Book
if you are new to skating or taking it out to the concrete. You can never be to safe.
I love the style and feel of the Heelys . They seem to be a really great shoe. Plus I'm loving the cool color of my
Heelys.
Do you really want a pair now?
Heelys is throwing a Labor Day/Back-to-School special!! Between Sept 2-Sept 5, Buy one pair of Heelys, get the second pair for only $30!
I thought it would be fun to do a video "
Heely while you work
" of me mopping while I Heely. However, that did not work out very great. I did make a video for you though. Now don't laugh to hard as you watch it. I share with you my son who can Heely pretty well, and myself as you will see not so well. I had fun trying though.