It's time for Foto Friday stop in and link up
The pieces of my heart all together and "getting along"! My daughter, Ripley my fur baby, and my two boys!
This one if of my three guys "together" in the back of the mini van. Haha their faces just crack me up. My oldest son wouldn't appreciate Mom sharing this one but I Love it.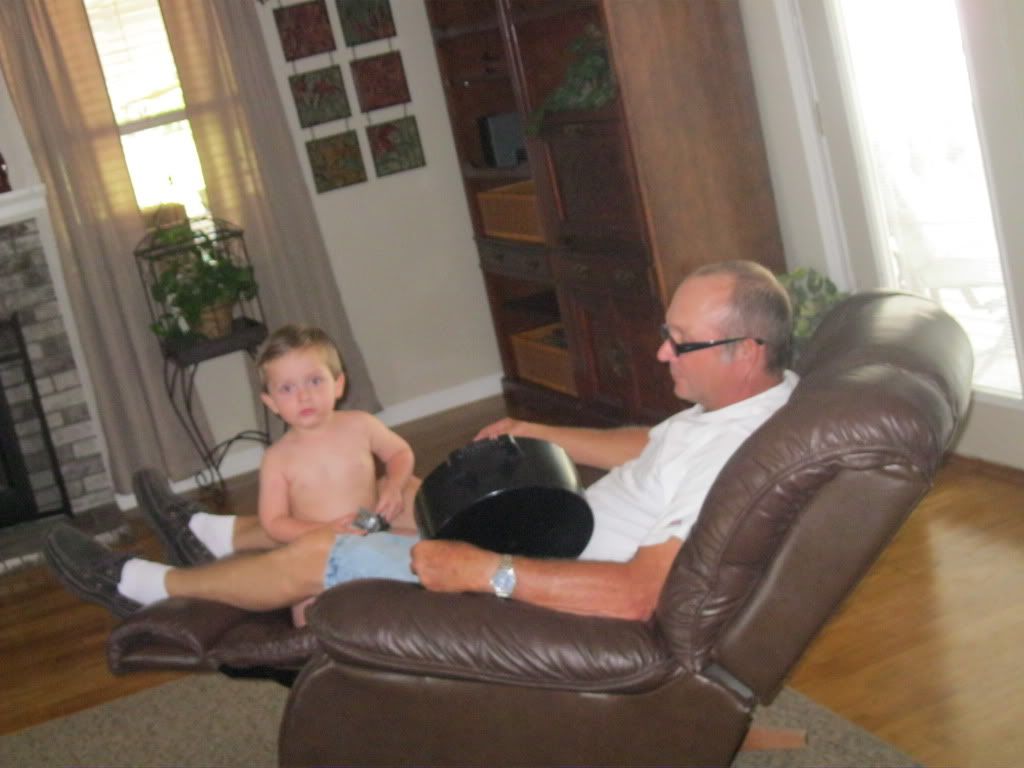 Last one~ this is of my dad and my little one chilling out in the recliner "together" on Sunday afternoon.
Next week's suggested theme "Black & White" LOVE it!