We had a great afternoon testing out some new
DaGeDar
toys. What is DaGeDar? DaGeDar are a brand new toy made by the creators of the ZhuZhu Pets.
DaGeDar begins with weighted ball that are cool bright colors, and have cool designs on them. Each ball also has a number on it which you can put in an online game. A game of speed, challenge and racing. As you journey through Dimension 33 a place previously unknown to humans.
You can play with these balls in so many different ways. They are bound to entertain one child or many children. DaGeDar has tracks that are a lot like a car race track. You propel your balls down them . They also have cool carrying cases to store your balls which are bound to be filled by the child who loves to collect.
We received the following in our
DaGeDar kit:
1 track set
5 ball sets
1 launcher
1 carrying case
Each of our party goers got to bring home 2 DaGeDar Balls. Pretty cool right!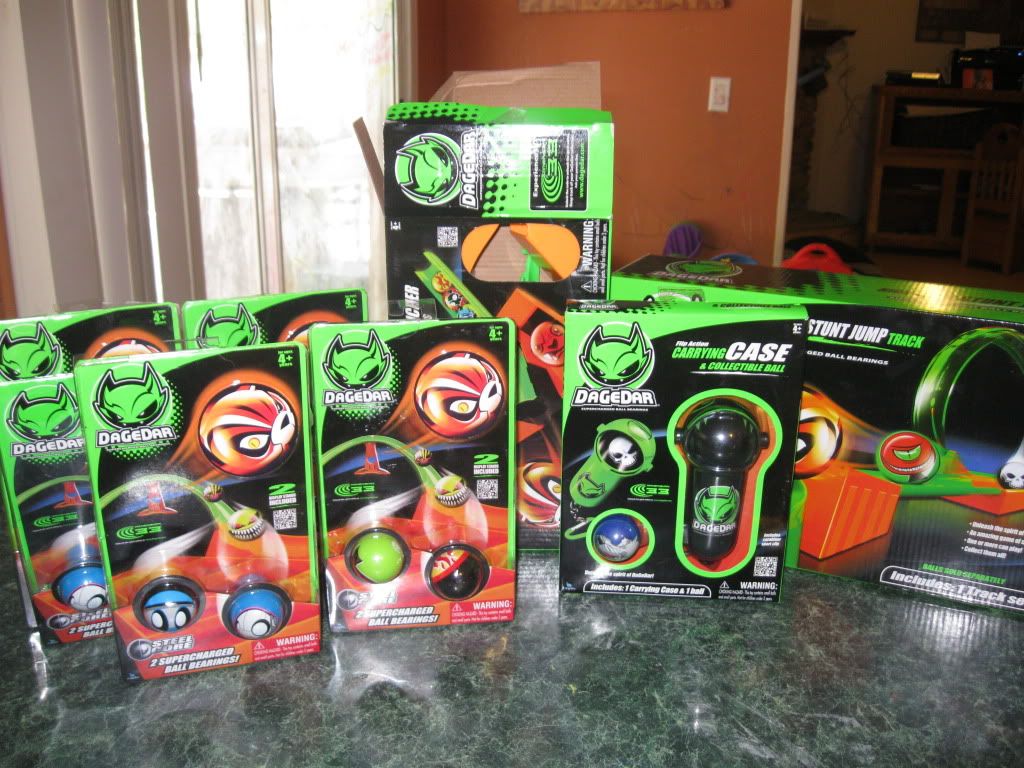 our Super Cool DaGeDar kit!
We set up three stations as suggested for our party. The boys seemed to gravitate to one another to see what the other was doing. Although, each station did get visited the boys stayed at the track the longest.
From the Mom:
I really like the balls, the bright colors, the graphics. That they can play with them online and off. I did find the all Launcher did not stay together so well. We added some tape and that helped out. It launches wonderfully! The track has to be leaned against something to work. We didn't realize this at first once we did things worked much better. All of the kids even with the difference in ages had a good time with the balls We had boys from 12 to 2 here and they all seemed to play and enjoy the DaGeDar at some point during the party.
Our 2 year old LOVES them. He loves the balls, launcher and track. He really did not get the computer part although he did like watching the screen. It definitely does catch his attention . The package does specify 4 and up but he really did enjoy playing with them today and has toted the balls and case around all evening. They seemed very age appropriate for the 4-8 year old range . Gregory (first grade) really seemed to enjoy them. All around I think all of the kids at our party had a good time and had something fun to say about DaGeDar.
Event Success!
From the kids:
Would you buy DaGeDar?
YES
Would your best friend like them?
I don't know
What do you like about the DaGeDar?
How fast they go. There is so many.
DaGeDar
track on Left and Launcher on Right


The DaGeDar Story:
DaGeDar is brand new: a phenomenon that has just landed. DaGeDar are spirit-like entities driven by their desire to race. DaGeDar reside in Dimension 33 a place previously unknown to humans. DaGeDar enter the Earths, dimension to race so that their spirit can break free, and each DaGeDAr is fueled by a personal motivation. Whether they race for glory, fame, money , power, skill , knowledge, etc- one thing is certain:
They must race to accomplish their ultimate quest.

Playing
I think these will be a huge hit for Christmas. They can be purchased at stores like Walmart and ToysRus so be sure and look out for them when your shopping.
Be sure and check out DaGeDar for yourself.
You can find them On
Facebook

Or visit them at www.Dagedar.com to view the cool products we've talked about and more.

Find DaGeDar on Twitter!
This little guy is saying Hurry I want those

!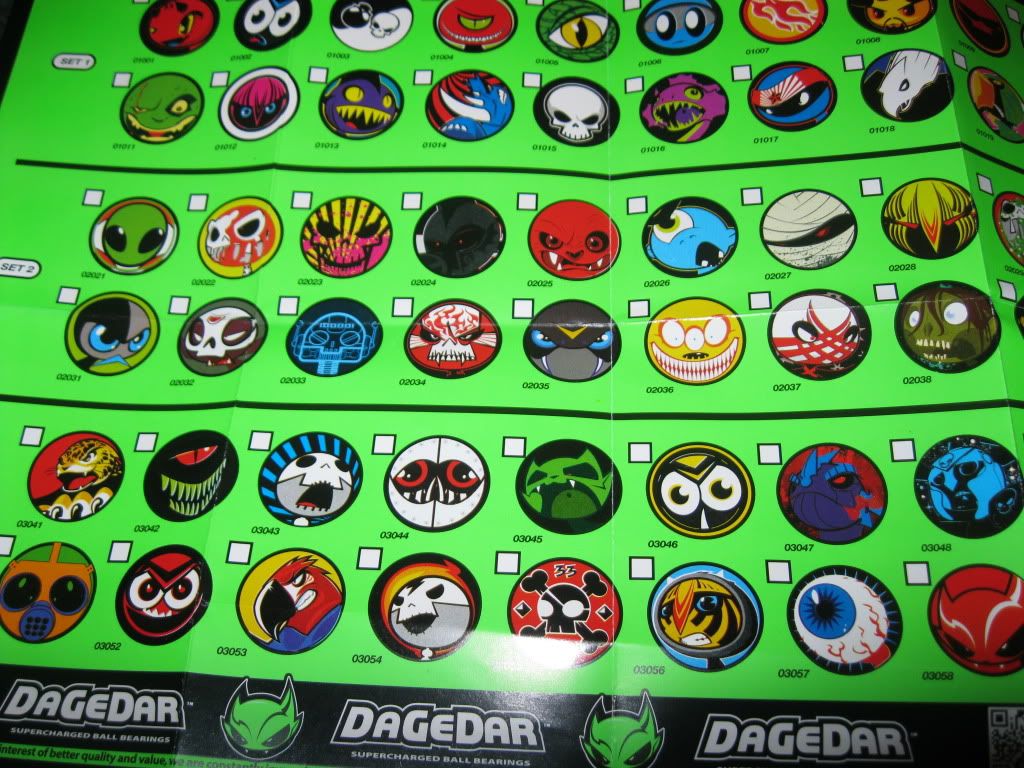 As required by the FTC: I received DaGeDar products in order to hold the party. I received no monetary compensation. All opinions expressed are mine and mine alone
.
Thank You for my review products DaGeDar and Mom Select.