Busy bags are small activities you can put into a bag or container and give to your child to keep them engaged or "busy " for about 20 minutes. If you are lucky MORE. Busy bags are great to throw in your diaper bag to take to appointments, to keep in the car and just to have on hand when you need a mommy break.
Here are a few busy bags I put together recently for C:
Bag #1
This is just blocks with different pictures modge podged on them so that they would seal. I then threw them in a zip lock bag so that he can match the different pieces together.
Bag #2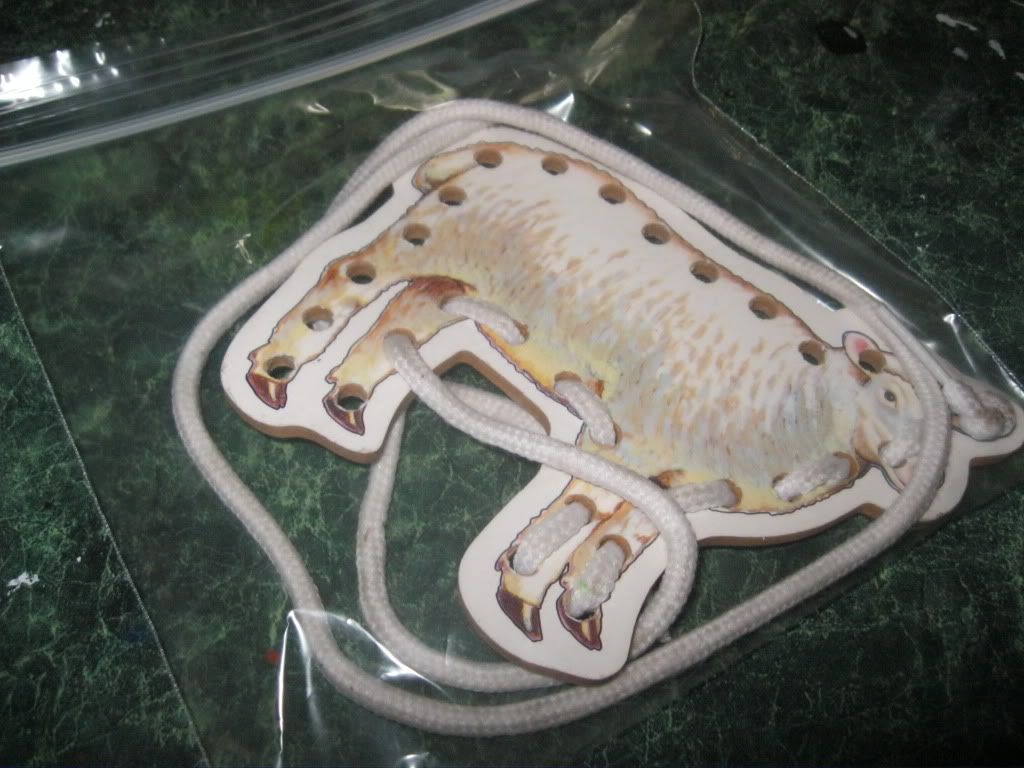 A lacing activity
Bag #3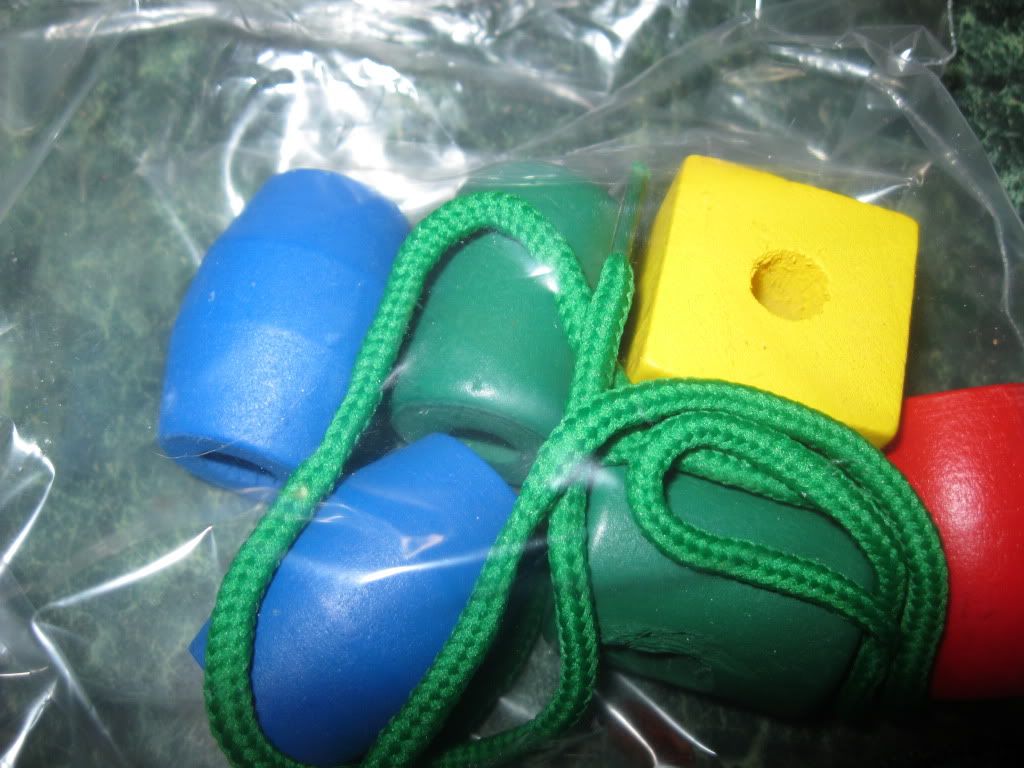 Another activity string, and beads for threading. I actually picked up a couple packs of these wooden beads at the Dollar Tree. They are perfect for a busy bag activity.
Bag #4
I' m sure all of you have this toy or have had it. It's the Leap Frog Fridge Phonics. It needed a break from the fridge so I had put away for a while. I just threw this in a zip lock, and added a few of the magnets from C's name. There ya go!
Bag #4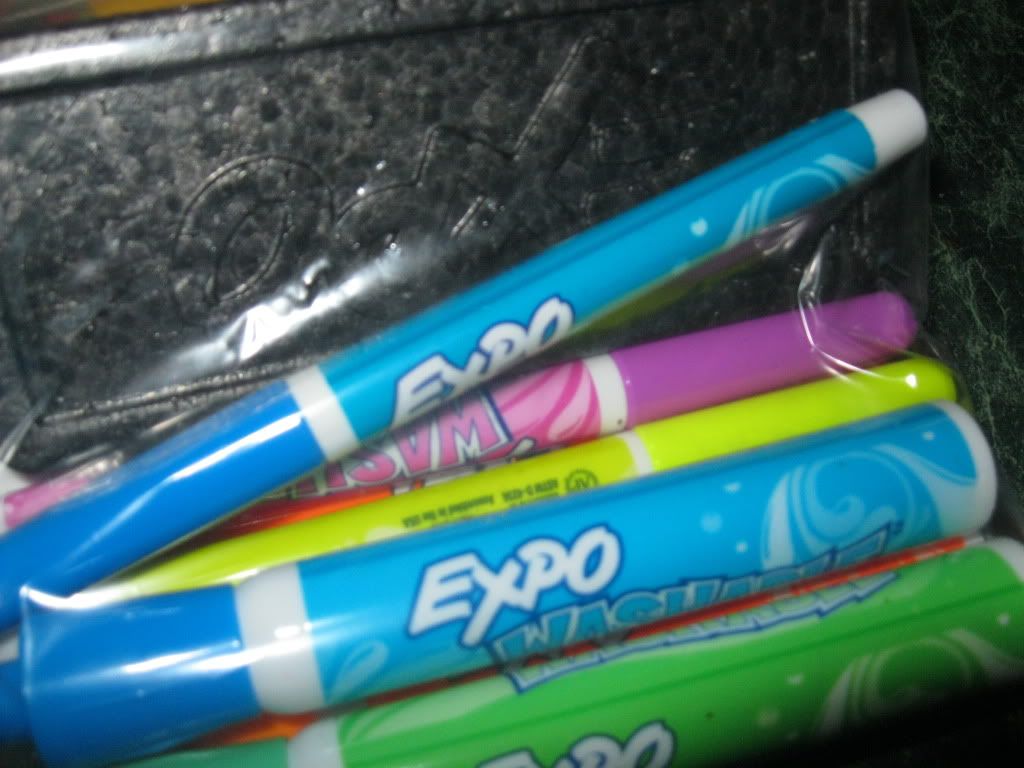 Expos, eraser and small dry erase mat!
Here are a couple of File Folder activities also. You can add file folders to the larger zip lock bags if you like or just keep them separate. What ever works for you.
Bag #5 File Folder activity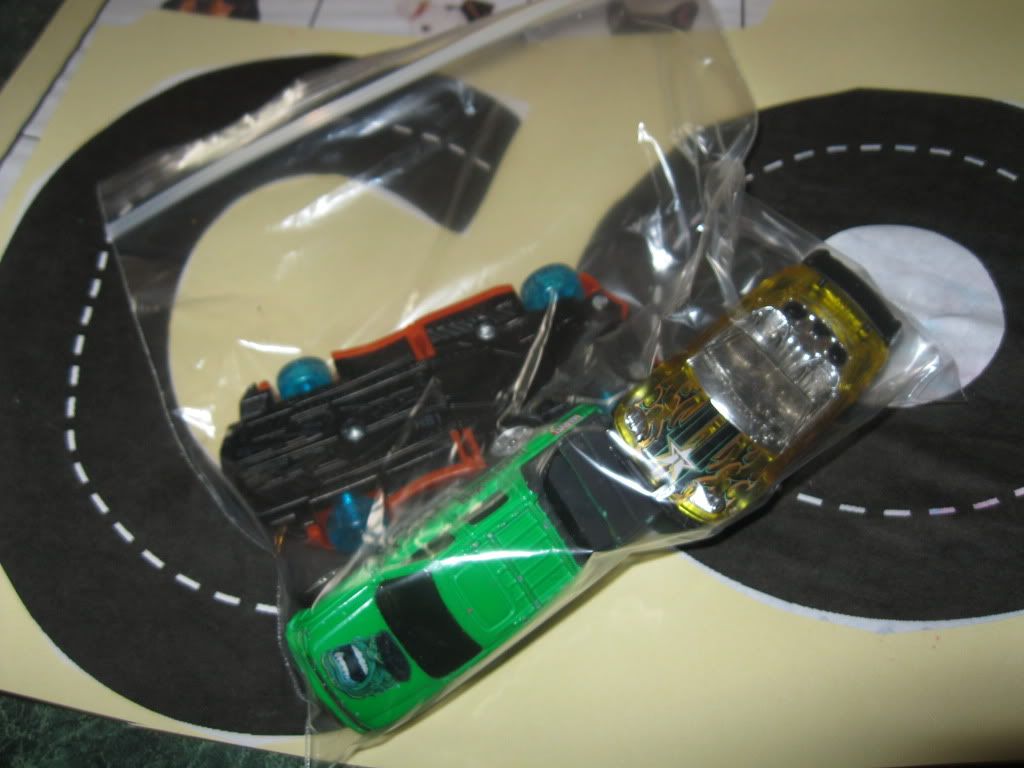 This is just a printable "letter " race track. You can print your letter tracks from
here
. I used the first two letters in C's name. I plan on doing his whole name and connecting the file folders to make a big puzzle like track but I haven't done that yet and they take a lot of ink to print. Then I just added some of his cars to a baggie to use to race on the track and play with.
Bag #6 File Folder Activity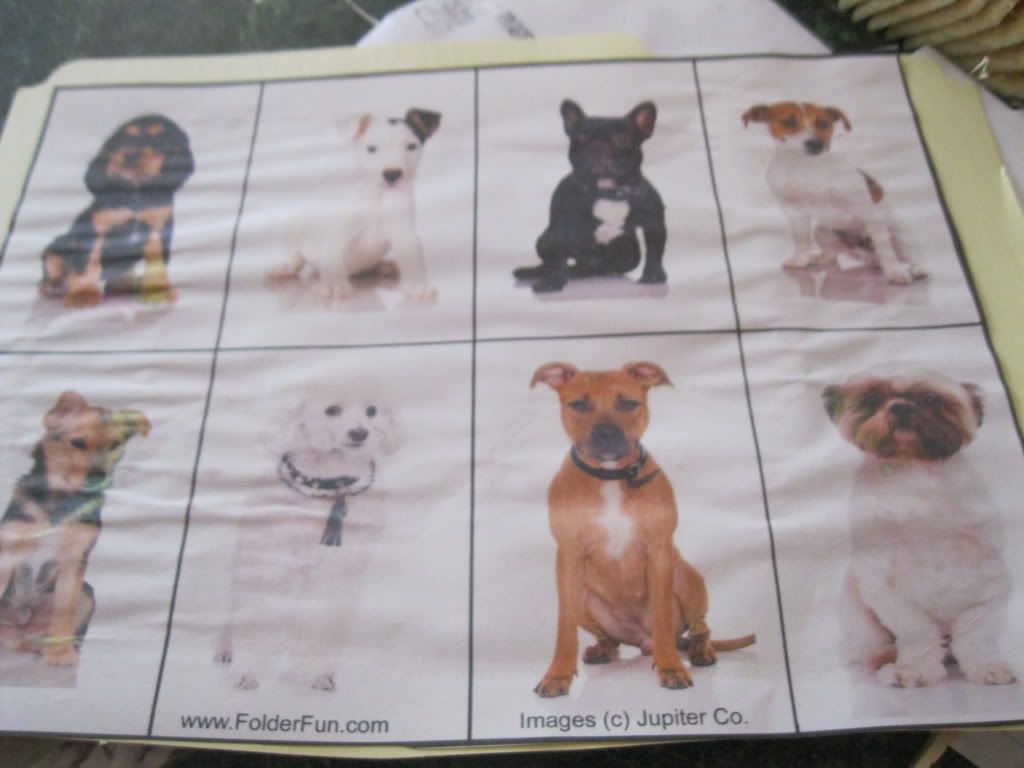 This is a dog matching file folder game. I found these at
http://www.folderfun.com/
.
Do you have a busy bag or file folder activity you would like to share with us? Link it up! We'd love to check it out~