Staying cool is very important these days. Budget friendly is too. With back to school and 2 of the Whitehead kids have Birthdays (August, and September)
How about a water sprinkler that cost next to nothing to make.
All you need is a 2 liter bottle, duct tape and your water hose! Seriously!!
Check this out: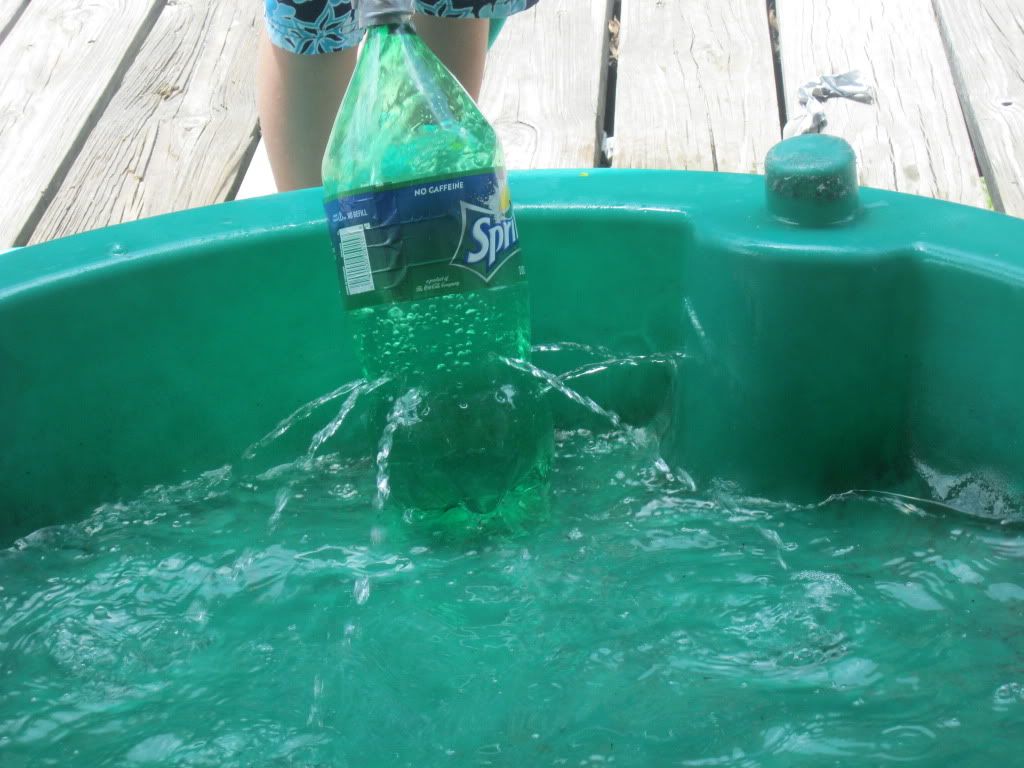 So, Dad did not believe this would work. He was kind of stingy with the holes he added for us. Next time we will do more. C decided to use it as more of a water fountain vs a sprinkler that you run around and hop in. It works either way! If you lay it on its side it totally works great as a sprinkler too!
We originally saw this idea at http://makingmemorieswithyourkids.blogspot.com/
What have you been doing to stay cool these days? Any crafty water fun for the kids?
LINKING UP AT ~