The first week back 2 school we had lots of fun with apples. Here are some of our activities this week!
On Monday we made apples ~ paint paper plates red, added foam leaves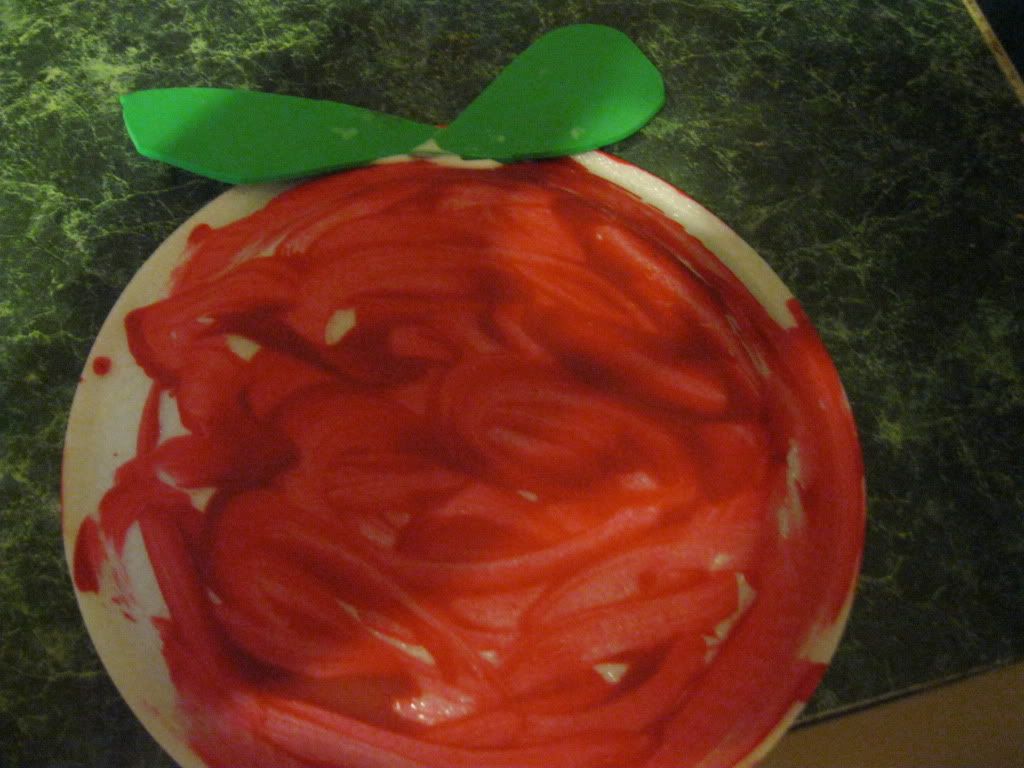 On Tuesday ~ we made apple pies . C had so much fun that was a very good activity for his little hands. You can find the recipe over at
Whitehead's Monthly Menu Here
. After making only one pie with my help he could do each step by himself! Cooking with kid success !!
Making pies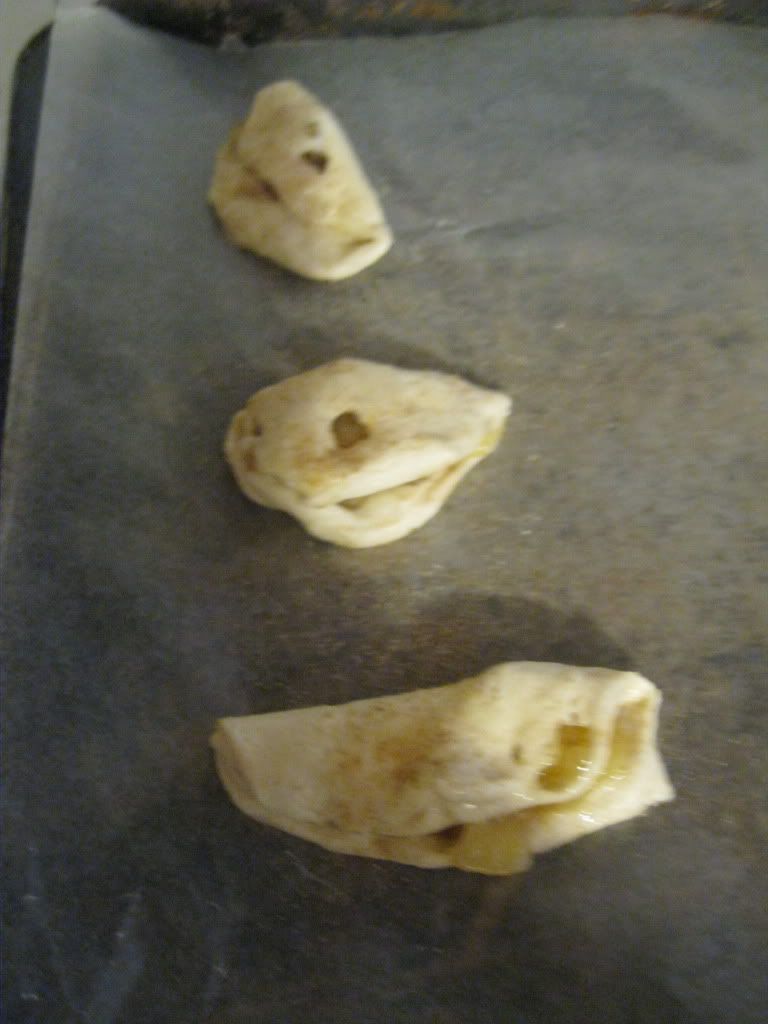 Ready to put in the oven
Tasting the pies...he votes pies are yummy~

On Wednesday we picked apples. I cut red circles from old wrapping paper and hung the "apples" all over the house with tape. I then gave him a bucket and told him to pick the apples. When I originally did this he looked at me like I was crazy and showed no interest in it. I just left the apples up and later on I was surprised to find him picking away =)

On Thursday we visited the produce section and picked apples. I was pointing the apples out and asking did he want some when he grabbed a couple and began eating them . Kids. Needless to say we bought apples.

We made apple mouth snacks. He preferred the plain apple to the snack ones. Who would have figured.

And we made apple prints which was a lot of fun. Cut an apple in 1/2 and dip it in paint then stamp.




We played toss the apples. We counted apples. We had apple of a good time.

Read How to make an Apple Pie & See the World this week while you do your apple crafts.




Thanks for visiting.
Do you have any apple activities? I'd love to hear all about them. Leave me a comment.

Linking up at :