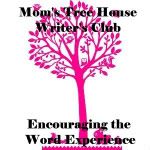 #1 If I could keep a fashion style from the "80″s", it will be…..
#2 What children's show do you absolutely hate? Why?
#3 Name a hobby or a skill you would like to learn or take up.
#4 My favorite things are………
#1 Fashion style from the 80's oh yeah. Big blow dried hair sprayed teased out hair. Stone washed jeans... How about parachute pants did any of you ever wear those? Leg warmers ..not so much although I think I did sport a set in the school talent show one time. Do they still have talent shows? They didn't when my bigger kids were in elementary school, but I've heard they have made a come back from American Idol?? Jelly shoes these may just be what I would bring back? NOT! Zipper ankle jeans, body suits, paint splattered clothes, biker shorts. Seriously, I don't think there is anything from the 80's I wish to bring back.
#2 What children's show do you absolutely hate? Why?
I absolutely without a doubt can not stand Sponge Bob. I dislike the music, the way they talk , the way they look, the entire show.
#3 I would love to be an exceptionally talented artist. Not enough to go take classes though. Both of my grandmothers were exceptionally talented. One could sketch anything she could dream up. The other paints fabulous oil paintings. Me, ha you should see my hangman or smiley face. They cry out woman use a stencil.
#4 These are a few of my favorite things
Long baths

Great Books

Hot chocolate

The beach

A clean house (I love coming in to it being really top to bottom clean. Of course that doesn't last long with my crew)

Children's laughter (it's so contagious)
Thanks for having me at the Writer's Club this week.