Our yellow lab Ripley enjoying C's pool since he decided to play in the yard instead of swim.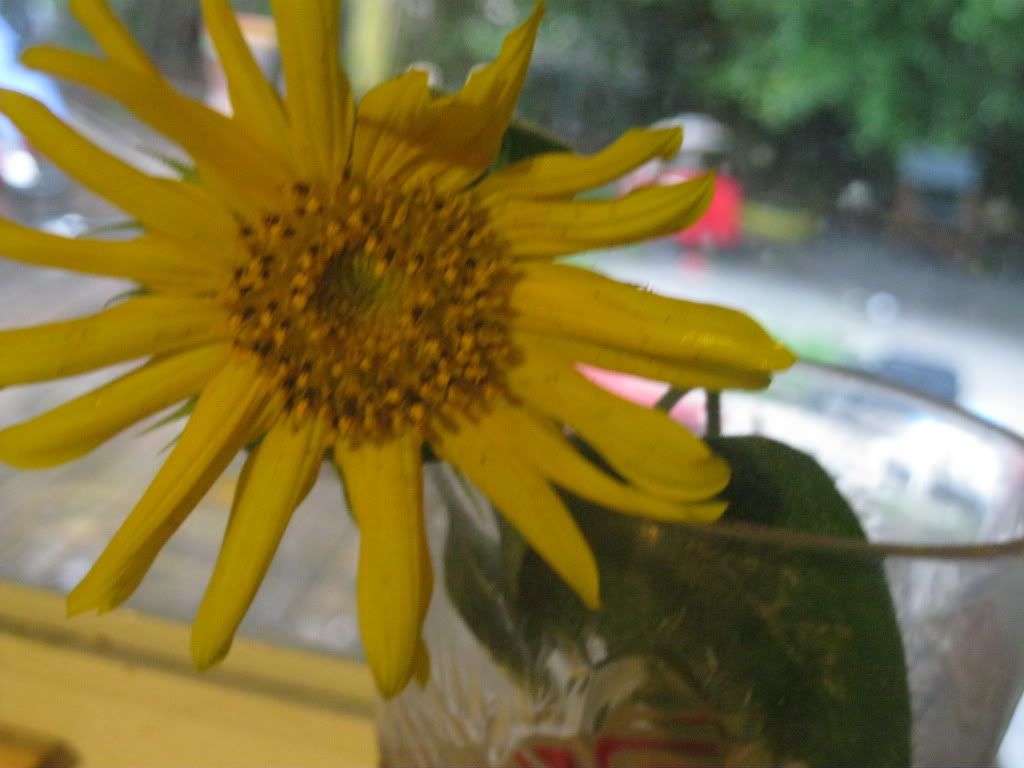 This little flower came up from the birdseed on the ground under my bird feeders. I thought it was bright and cheery to share with you guys on this lovely Wednesday.
Don't forget to enter the Hapari Swimsuit Giveaway while your here.
Link up I can't wait to see your photos!!