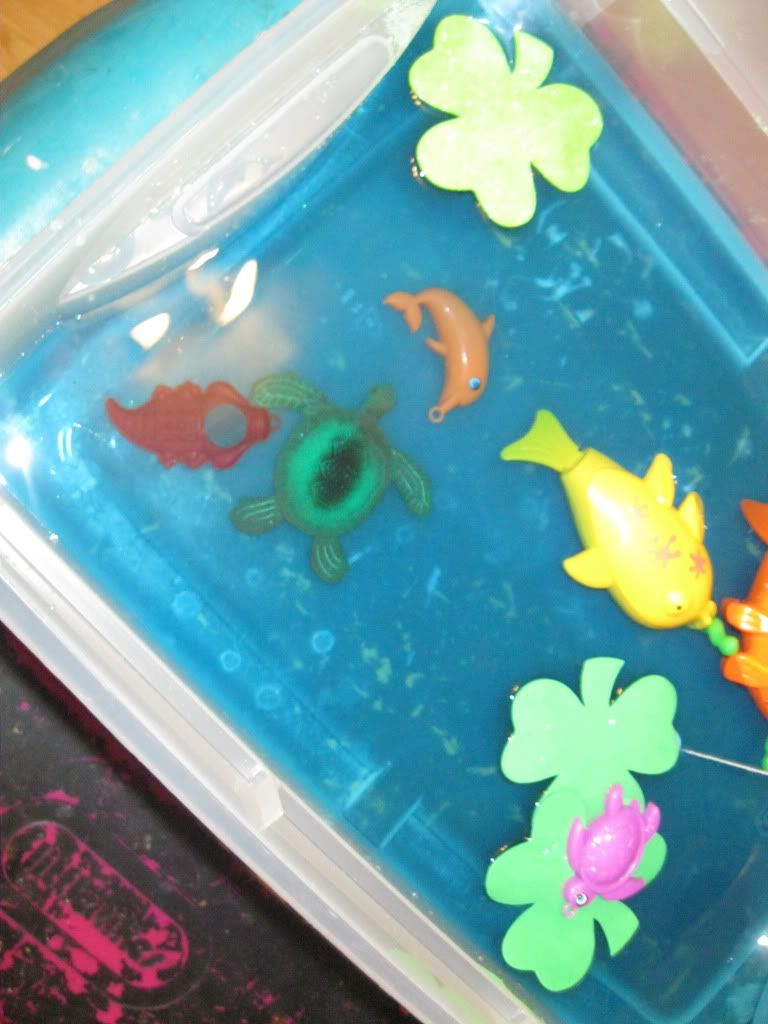 This little $4. bin has gotten hours of fun already. C LOVED it.
I already had the box.
Added 2 fish that you pull the cord in the mouth and they swim ($1 each)
Turtle (the turtle as one of them growing turtles its suppose to grow the longer it is in the water. We will see. $1.)
Fishing pole with fish that came with it $1
Butterfly net (already had)
And our lily pads *look a lot like four leaf clovers? They are our leftovers from St.Patrick's Day.
Next ,time I will add a couple of his rubber ducks, and I am looking for a frog. All of the materials came from the Dollar Tree.
Added water and blue food coloring to the tub and placed it on his table for a bit. We also moved it to the yard for some fun. Very portable !!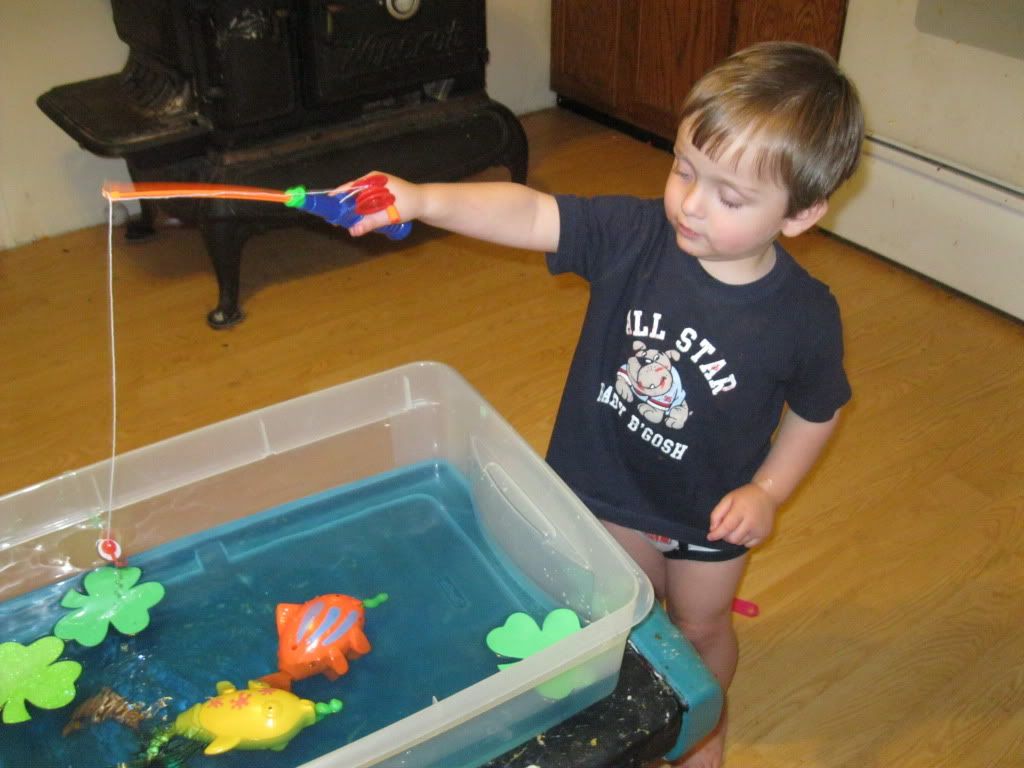 I also added magnets to the end of the pole and to his fish to make it easier for him
to catch a few.
When we were finished we just stored everything in the tub and put the lid on it!
We are now minus the butterfly net because Ripley the big dog ate it :( Mama was not
happy with him. I am thinking smaller fish nets would have worked better, so plan to grab a
couple next time I am in Walmart.