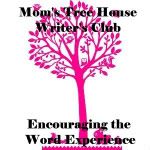 #1 Do you remember your first day of kindergarten? Write about it. How was it different from your child's first day of kindergarten?
2 Your favorite phone apps… why?
#3 I love to hear……
#4 Something you discovered about yourself this week…
I've been missing at the Writer's club the last few weeks. I'm happy to be back today. These are some great prompts.
Do you remember your first day of kindergarten?
I most certainly do. Let me just say kindergarten was a lot different some ...number of years ago. Let me tell you about my first day. We finger painted. Yep , good old messy creative finger paint. I painted a red circus curtain on my first day of kindergarten and my teacher thought I was brilliant for doing so. I was so proud of myself too! How was I so creative you ask? Well, I painted my entire paper bright red , every inch of it . And when my wonderful teacher asked me what it was? I labeled it a red circus curtain. Now, why is that different from kindergarten today you ask? Kindergarten is moving away from all of the artsy fun and has become a lot of work. I promise you I did not have one single spelling test in kindergarten. I did know how to read, I was reading by the time I was 4. A little smartie I was I tell you. Kindergarten was not so focused on test scores and was more learning how to play with others and listening skills. I'm not saying one way or the other is bad I'm just saying it has changed a lot in umph # of years. My mama still has that circus curtain somewhere.
#2 my favorite phone apps
I don't have a favorite phone app? Why, I don't have a phone that has the apps .
#3 I love to hear...
I love the sound of rain on a tin roof
I love the sound of moving water (the river over rocks, the ocean waves hitting the shore)
I love to hear the sound of my children's laughter.
The sound of them playing together, loving each other and getting along.
#4 Something I discovered about myself this week
I definitely discovered that I am NO nurse. My husband had back surgery Monday and is at home on house arrest for two weeks. He can not bend, lift basically move very much until it has healed properly. Lord help me. Actually, he has been much better than I ever expected. Again, Lord help me.
Why would I be a terrible nurse. Well to start I have a quick temper, and no patience. Not the best combo for a nurse. Secondly, I am a tell me what you need and let me get it and be done kind of girl. Don't drag it out , or make me make ten trips. You can certainly for see your needs somewhat ahead of time. Come on now.