My daughter has a Birthday sleep over coming up this weekend. We went shopping at the mall for the perfect gift. The girls are 15 or almost 15 and my daughter wanted something really unique.
After shopping the mall she just could not find that perfect gift and came home totally stumped.
I remembered this gift I showed you guys for Father's Day and told her about it. Well she really liked this. I had been saving the bottles for my own use, so that was ready. She decided on a cat and the hat theme, the girls had dressed up as the cat and the hat, thing 1 and thing 2 for Halloween.
So, we printed the cat and the hat stickers from PBS kids on regular paper. Then We modge podged them to the bottles.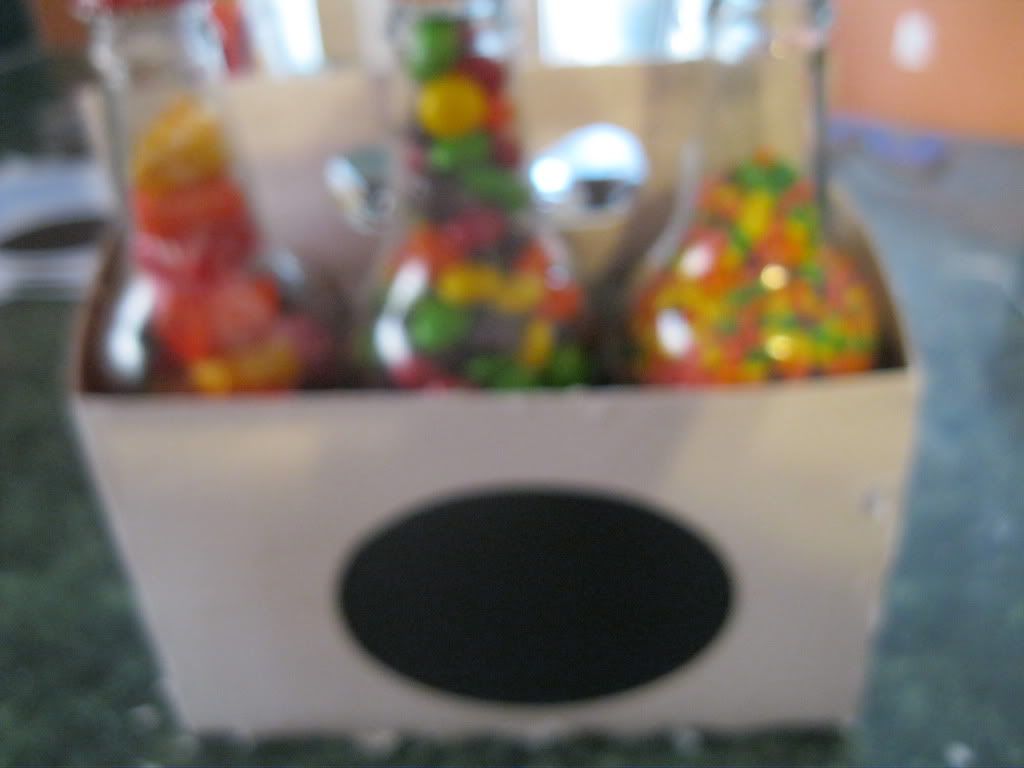 She painted the box white. Then I had just won these adorable chalk board stickers in a recent giveaway. So, the nice mommy I am I gave her one. A Birthday message will be added on the chalkboard part, but she had to quickly make off with the candy. Her brothers were eye balling it.
I think it turned out really cute and fun for a sleep over Birthday Party.
What do you think?
I think we will add some balloons tied to the box, and she found the perfect card at Hallmark.
We were inspired by this idea by the
Dating Divas Show Him the Love Soda Pop Candy
.