Ecomom has over 2,000 health, smart and safe products for Moms, and families- from baby gear and strollers to lip gloss ans sunscreen and more! All ecomom Approved product selections are safer, smarter, and healthier options to conventional products on the market.
I recently had the opportunity to review some every day house hold products from ecomom. By everyday I mean products that us Moms really do use every day to keep our homes clean and healthy for our families.
The sample pack I received had several products in it and I can't wait to share them with you .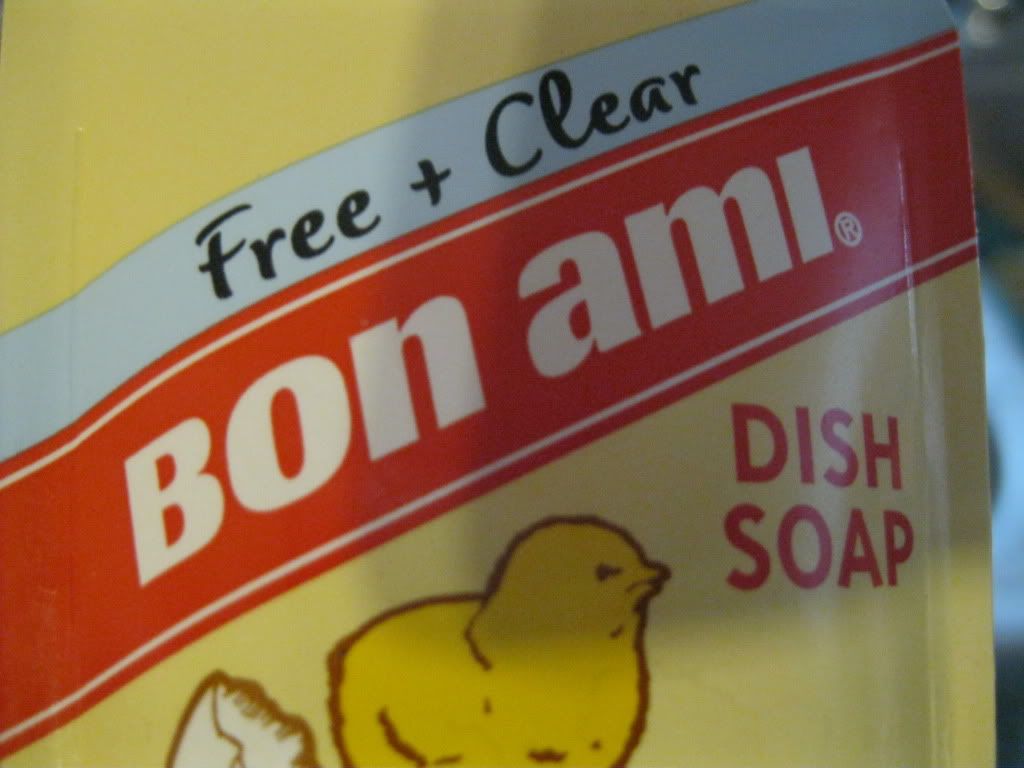 Bon Ami Free + Clear Dish Soap
*This soap has no added scent
*All natural ingredients
*No phosphats or Chlorines
*Bottles are made from 100% post-consumer recycled plastics
I was a little bit skeptical when I received dish soap for review. I want a soap that really suds up and leaves my dishes clean. I don't want something i'm going to have to go back over or specially dry , rinse etc. I'm not a lover of housework and I want to get the job done quickly and satisfactory.
To my delight Bon Ami dish soap got plenty of suds. Look to the right to the picture of my sink filling up. Good thing, because I had plenty of dishes needing a wash.
They were clean, and streak free! This soap did the job and did a good job at that! This Zoo Mama gives the Bon Ami Free + Clear a thumbs up!
BUY: You can purchase
Bon Ami at Eco Mom
for $4.00 for a 25 fluid ounce bottle.
This sponge Rocks! It works great for your contertops and those toddler messes. We have tons of messes lately. You just have to love it when your two year old decides to throw yougurt all over the treadmill just because.
Unbleached, undyed white cellulose and tan, scrubby loofah. And it's biodegradable, just like the food it cleans up after.
BUY : This sponge
sells for $4.99
Next up Dapple Baby Bottle & Dish Liquid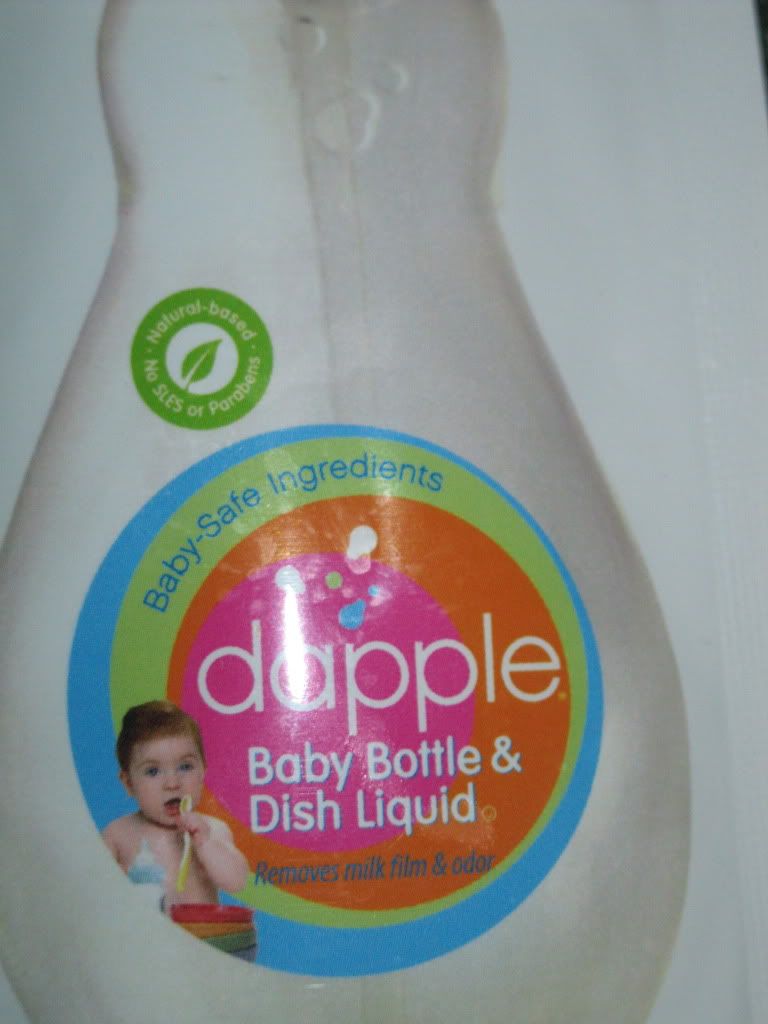 Ingredients

:
Purified water, baking soda, cleaners derived from fruits, tree oils and glucose, French lavender essential oil, essential oil dispersant.
I don't really have baby bottles anymore. But I can say as a Mom I have always felt the need to use the most chemical free products available when it comes to my children. I don't like exposing them to unnecessary chemicals.
I did give this a test run on a load of sippy cups and I was quite pleased. It rinses off quicky and leaves them residue free and feeling very clean.
BUY: You can purchase a bottle of dapple baby bottle and
dish liquid for $6.99
or for a refill pack enough to fill 2 bottles $10.99


The last product from ecomoms I got to try out is the hand sanitizer wipes. I like that the wipes are in a convenient little package instead of a bottle ,so no worries of leakage. We have had stuff leak a plenty in our bags, back packs and purses so the packaging is definitely a plus in my book. These wipes are kid safe and 100% alcohol free. Very important to look at as a Mom, when you are purchasing something your kid will use every day. Or at least you hope they will.
Seriously, I love that this will fit right in my bag without really adding any weight or anything. Very convenient, safe and it does the job. I will definitely consider these for back packs and if my older kids toted a lunch I would add them into their lunch boxes.
Why We Like This 100% poison free. Safe for kids. Made with Ingenium (a safe, all natural germ killer with no toxic chemicals). Free of toxic, synthetic chemicals. No artificial fragrances or alcohol. 100% biodegradable. Certified cruelty-free and not tested on animals.
EcoMom has a little bit of everything. I really like that about them. They are enviromentally safe, and their products are priced so you as a family can afford them.
ecomom is about bridging the gap between making healthy choices and making easy choices. We created ecomom because we care and are concerned for babies and their moms, our families and our communities. We want every mom to be an ecomom because being an ecomom means making choices that are good for all of us, and the planet which we all share.
WIN~

one lucky Zoo follower will win a $15 gift certificate to ecomom
(to win this prize you must not have won any other ecomom giveaway in the past 60 days)
This giveaway is now closed. Congratulations to the winner Renee Sapone.
Thank You for entering our giveaway and good luck to you!
Thank you ecomom for providing me with my review samples and sponsoring the $15 giveaway.