Theme this week: "

BLUE

"
My quest to find"blue"...OK sometimes I complicate things. We are in the car this morning on the way to school. My kids say, "mom whats up with the camera?" and I tell them, I "am going to drive around and look for the perfect something blue." My middle child tells me mom there is tons of blue at our house, the swing, the police car this and that. My daughter says well there is a blue house down the road, a blue car , police sirens. Pretty good right. As my son is getting out of the car I notice he is wearing blue and his Nike shocks are blue HELLO that would have been easy enough. OH, well. Did I mention it is pouring rain here this morning so no blue skies which was totally going to be my fall back. So, we drove around town looking for something blue and we did find a few things. Blue hospital sign, the blue road sign at the end of our road. As I am writing the post I realize hmm all 3 of my kids have blue eyes too. Here is what we decided on.
Of course you can see what these are.
This is the old NAPA Store. Now closed down. You can't see it well with the picture this small but in the window they have
written a thank you to all of their loyal customers . The Open sign you can also see sitting on the counter through the window.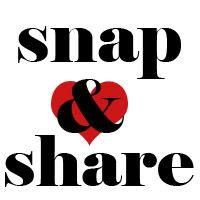 "PEOPLE"