Time again for the Writing Club Post from
Moms Tree House
.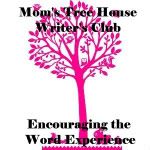 Questions for this week are:
1. Describe something you saw as a child, you wish you have never seen.
2. Write a letter to your son/daughter, telling them how much they mean to you.
3. What is your biggest regret?
4. Have you read a good book lately? Tell us about it.
I decided to answer #4 today. Have you read a good book lately? Tell us about it. I have read a lot here lately. I recently read the Pretty Little Liars Series books 1-8. It was a cute little series. I picked it up because of my teen daughter who LOVES it. I must say I really wanted to know who A was (LOL). The series is about a group of girls in the Middle School who are best friends when one of them goes missing. Several years later the remaining girls start to get mysterious text messages from someone known as A. They all have secrets that they want no one else to know and A has them jumping through hoops to keep their secrets. I must admit I totally did not expect the ending in book 8. I predicted many outcomes and that wasn't one of them.
I also recently read The Canary List by Sigmund Brouwer. You can stop by and rate my review if you'd like to. I found the book to be pretty deep. I enjoyed the twist and turns the characters went through. This story is about a 12 year old foster girl who turns to her teacher when she is frightened by Evil. Mr. Crockett Grey finds himself in a world of a mess after trying to help Jamie. A series of bizarre events sends them to uncover mysterious secrets by the Catholic Church and leads them to the Vatican.
#2 Write a letter to your son or daughter.
I am not going to post their letters. But wanted to mention that I write them letters several times a year and keep them in their scrapbooks. I keep a scrapbook for each child for each year and so sometimes I take a page and write a letter from Mom. Occasionally, I have even gotten dear Dad to write them.