More of a little of this and a little of that....
As you saw we enjoyed a day at the zoo and the Dino alive exhibit. Very cool, and it was a much needed day for this mommy.
Then I celebrated my Birthday...oh another year older FUN. I did have a nice day with family and friends. I am blessed to have those I love in my life near and dear.
We visited the
Alligator Farm
in St. Augustine for a play date. Post with pictures coming this week!! It was a fun day. It started out rocky C was a handful but we survived no toddlers getting eaten by alligators on our watch!
We had a family day with my aunts, mom, granny, cousins. Granny made home made chicken and dumplings. Can you say YUMMY! She cooked us a feast. It was a really nice day.
We played some baseball in Ft. White, Chief land, Keystone, & Lake Butler. Unfortunately, our boys lost all games darn it. They tried so hard.
Report Cards out today...one in trouble for his grades and that = no fun at all. I hate it when one of mine are in trouble or unhappy.
Chalk inside and out.
I painted our pantry door with chalkboard paint. C LOVES it and I must say I do too!
We received some really happy news. Jessica my cousin and one of my closest friends is expecting in November. I'm so happy for her family and ours and just know this little blessing is going to bring us so much happiness.
I want to give a shout out to Ashley at
My Rays of Sunshine
who awarded us with the Stylish Blogger award this week.
Thanks Ashley. It is always so nice to hear someone is following along and liking our post! A great surprise added to my week.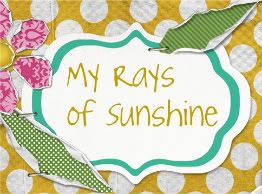 I am thinking that sums up the week or at least the fun stuff
Now what is on our agenda for next week?
*Making bath tub soap crayons
*Easter crafts play date featuring bunny masks
*balloon obstacle course ( I can't wait )
* dinosaur play ( I scored a really cool bucket of dinosaurs and play mat at a yard sale today)
*Easter themed sensory bin
* Foto Friday hop ( I hope I remember to link up)
*and we will see but I'll be sure to share
Stop by
Adventures of a Frugal Mom
for our Guest Post: As parents do you limit how much television your children watch day to day? I was super excited to be a guest and hope Melissa's readers enjoy the post.
Sunday Hops we are joining: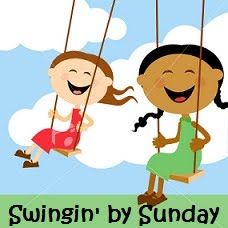 Be sure to stop in and check out our homemade
PVC pipe toys #1
and More to Come. Some great stuff!